The Portuguese manager Jose Mourinho said it is hard to imagine Lionel Messi playing for a club other than Barcelona. Chelsea manager believes that Messi will see out the remainder of his career at his current club Barcelona. Although Messi was included in his departure from Camp Nou, but in the end, he said all those rumors "All Lie".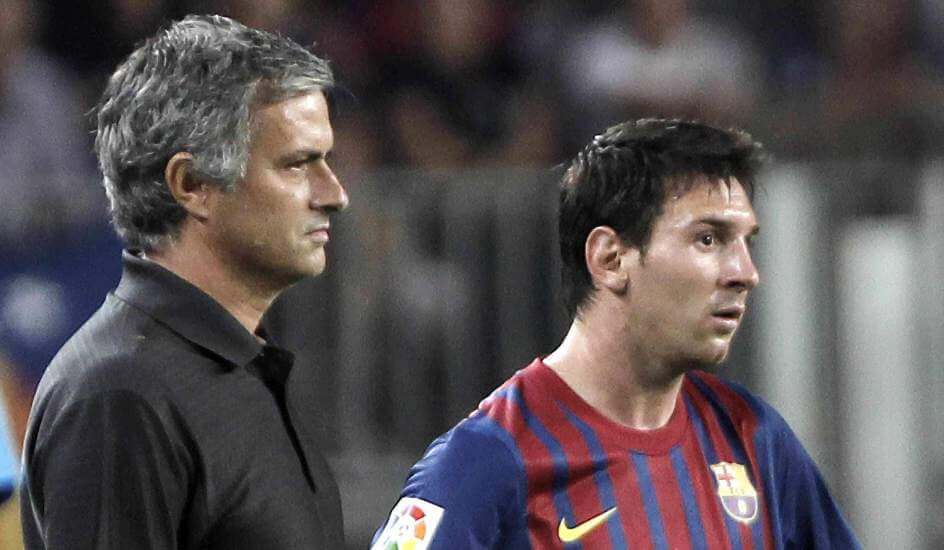 Jose Mourinho: Messi Will Never Leave Barcelona
At the time Mourinho said UEFA's financial fair play regulations would scupper any move for the four time Ballon D'or winner, and Messi later made a point of reaffirming his commitment to Barca. He told to La Gazzetta "I have the feeling that Messi will always be at Barcelona. I may be wrong and nobody knows what will happen in the future. My feeling is that a player of his dimension and significance for a club like Barca, I do not see Barcelona opening the door for Messi for him to go." "I do not see Messi playing with another shirt which is not Barcelona's. I may be wrong, but this is my feeling." The all time top goal scorer of Barcelona begun his career at Camp Nou when he was 13 years old. Though he previously suggested he could leave Barca, but Chelsea boss does not feel he will be allowed to leave and will remain there for the remainder of his career. So far in this season, Lionel Messi has netted 37 times in 35 games in all competition. His side is still in the race of winning the treble. Jose Mourinho recently won Capital One Cup, defeating Tottenham Hotspur in final. The Capital One Cup success last weekend was his first trophy after his return to Chelsea Football Club. The 2–0 win over Spurs at Wembley was the 21st major trophy of Mourinho's managerial career. During his career, he won a title after every 35 games on average. After managing 727 games, he won 21 trophies in his career.