The manager of Manchester United said that chances of winning the FA Cup look brighter as compared to winning the domestic league BPL. After their comfortable win against Cambridge United, the manager is looking to lift the first trophy with Man Utd. A 3–0 victory over Cam. Utd provided great confidence to the red devils and thanks to goals from Juan Mata, James Wilson and Marcos Rojo.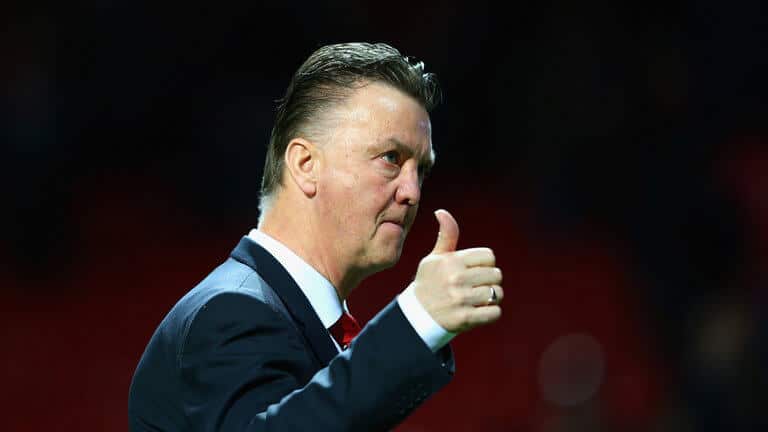 The Dutch manager told in a press conference "We have a real chance now. Why? We are the highest qualified team in the FA Cup so our status is the highest."
"People are maybe betting on us. I am not allowed to and I am not a casino man but I give you a tip. Of course I think the highest qualified teams have more possibilities to win than lower qualified teams."
"For me, personally, I won always a title in my first year everywhere where I worked so the chance I win a title is bigger in FA Cup than the Premier League. I have won already a title in the USA, you know that."
With 43 points, Manchester United are currently at third spot and 10 clear points behind the league leaders Chelsea FC. They still have plenty of games left in both competition but, the manager thinks that chances of winning FA Cup are higher than to winning the twenty third edition of premier league.
The manager also wants Robin Van Persie to play against West Ham United. About United's next match, he said "I am very pleased because we won 3–0 and kept a clean sheet and reached the next round. Of course, we could have played better. I said to Persie at half time. 'I shall change you at 60–70 minutes because I want you to play against West Ham and it is difficult to play three matches in a week.' "
Manchester United will play their next match Premier League against West Ham United on on 8th Feb at Upton Park.