The Union of European Football Federation has planned new tournament which they are calling "League of Nations" or "Nations League". UEFA also revealed opening session of the competition & it'll start in 2018 after the World Cup. But there are on confirmation start date of this tournament. It is considered as the the third major tournament of UEFA for the countries of Europe. The European governing body has stepped up its attempts to bring more prestige to friendly games, creating more opportunities for countries to qualify for 2020 European Championship finals.
League of Nations Replaces International Friendlies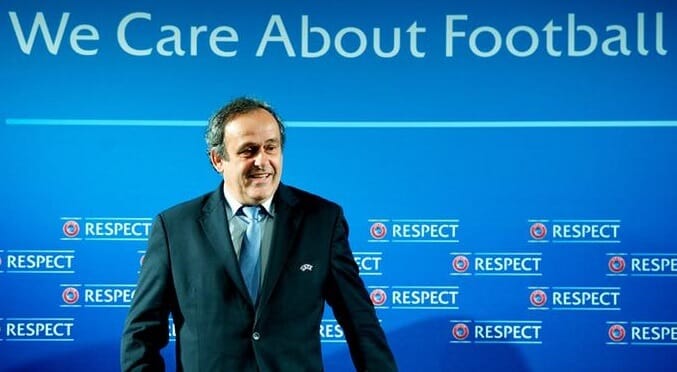 The governing body decided to organize these games in place of international friendlies. This means, matches will be played on dates reserved for friendlies, there will still be flexibility for smaller countries to arrange high profile fixture with bigger European teams & for nations to play friendlies against national sides from outside Europe. The chairman Greg Dyke said "The hard thing is the detail but I think a Nations League where we played the top nations would be very attractive". This new campaign of football will be played every second year after it received huge support from UEFA's 54 member associations in Kazakhstan. Chairman of National Teams Competition Committee said "We accept and respect that all UEFA member associations have agreed to create a new competition. This is a big step for national teams in Europe and we hope that fans will support the format".
We're trying to understand the @UEFAcom League of Nations. Struggling to see how 54 nations gleefully agreed to it when it makes no sense. — Sam Munnery (@SamMunnery) March 27, 2014
However, some people are not able to understand it well. On social networking site, Twitter, there are lots of tweets which were spotted. Sam Munnery tweeted on twitter that "We're trying to understand the @UEFAcom league of nations. Struggling to see how 54 nations gleefully agreed to it when it makes no sense." Michel Platini, the president of UEFA federation announced the new competition at a press conference and said it would replace friendlies that nobody wants. later he said, The friendlies don't really interest anybody — neither the fans nor the players nor the media and nor the national associations. This is a good decision nobody wants these friendlies. Football fans would love this decision of the UEFA members as they don't like friendly games at all. This competition might start after the world cup of 2018 which will begin in Russia. But still there is a long way to go for this new football nations competition.