The final match ball of UEFA Champions league of season 2013/14 is leaked & we got some pictures of final match ball. Adidas, the supplier of all balls of Champions league will launch this ball very soon. But before final match of this season, Adidas will allow football fans to buy it online or from outlets. The new match ball is looking great, have a look on leaked pictures of ball for which you were waiting for.
Ball for Knockout Stages of 2014/15 Season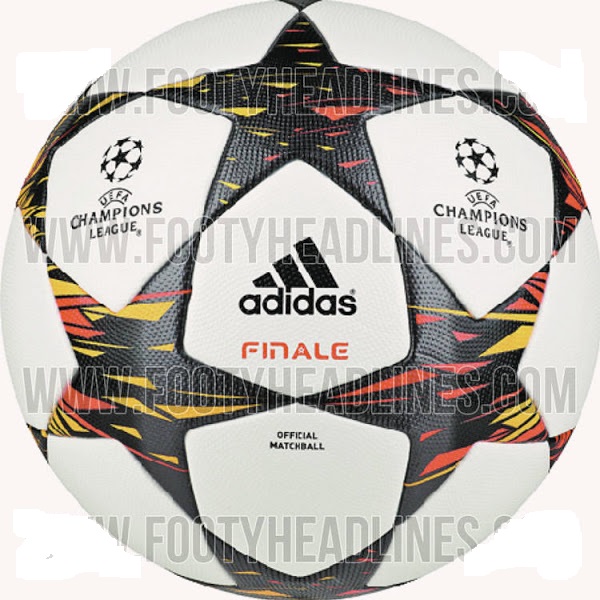 This Official match ball will be used in group stage of 2014/15 season. Start date of next season is also revealed & next season will begin on 16 September 2014. For the current knockout stage, Adidas unveiled Finale 2014 Lisbon ball. Check out full details & design of this final match ball with Images.
Champions League 2014 Finale Lisbon Ball Details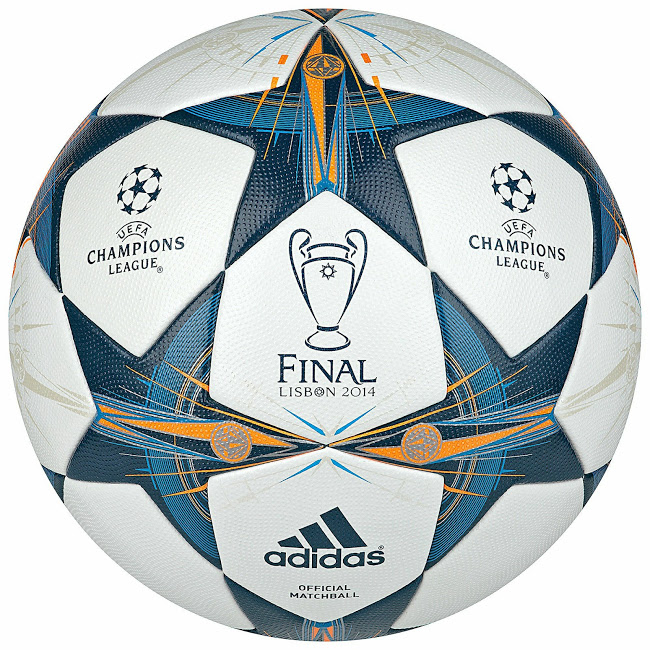 Adidas made certain changes with color combination as compared to last OMB [Official match ball]. This time, the designers of ball used color combination of Sky Blue with Yellow & Pearl Green. Whole layout of the ball is same as that of last season ball. On this ball, main color is used as white with stars which are identity of Champions league are in Blue & Yellow color. With black, there is also application of light blue color. Logo of Adidas & UEFA Champions league is also in black appearance. Also, text "OFFICIAL MATCHBALL" is also written in capital small font. Color of logo of Adidas & Champions league in Cyan color. Whereas appearance of trophy is also in same appearance as that of logos & text.
Wallpapers & Images of UCL Lisbon 2014 Match Ball
Final match of UEFA Champions league season 2013/14 will be played in Lisbon at Estadio do Sport Lisboa e Benfica. Final match date is 24 May 2014, Saturday. But still there is long way to go for final.