Here is the quarter final draw result of UCL 2015–16. The UEFA Champions League have reached the round of 8 or quarter final round. Remaining two teams Barcelona and Bayern Munich joined the previous six teams after defeating Arsenal and Juventus respectively. The fixtures for quarter final round have been announced by the governing body of European football. Defending champions Barcelona are dominating football, while Real Madrid are in pretty good form. On the other hand Bayern Munich are also one of the strongest contenders of the title.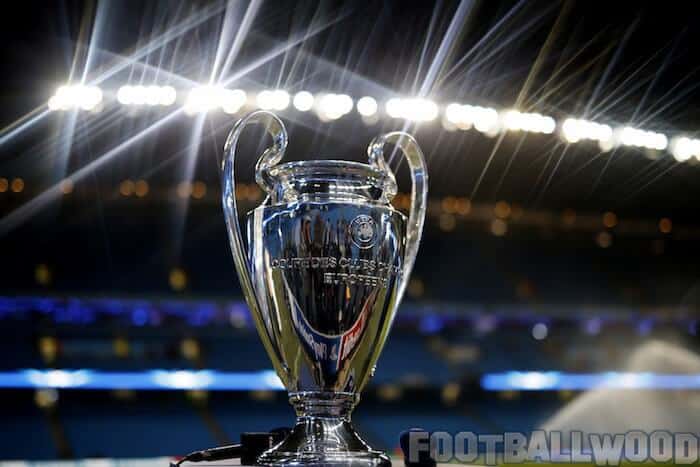 Champions League 2015–16 Quarter Final Draw Results
The draw was conducted at Nyon, Switzerland. Manchester City, Paris Saint Germain, Bayern Munich, Wolfsburg, Benfica, Atletico Madrid, Barcelona and Real Madrid qualified for the round of 8. Quarter final fixtures
Wolfsburg vs Real Madrid
Bayern Munich vs Benfica
Barcelona vs Atletico Madrid
Paris Saint Germain vs Manchester City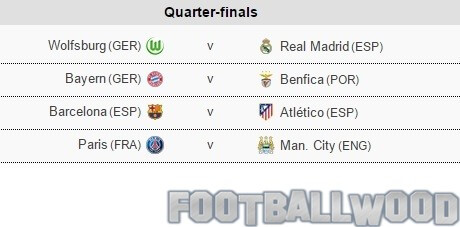 Read also: UCL 2015–16 fixtures in IST
Match Dates of quarter finals
The first leg of UCL 2015–16 quarter final is scheduled to be held on 5 and 6 April, while the second games will be played on 12 and 13 April. British club Manchester City and Portuguese club Wolfsburg qualified for quarter final round for the first time.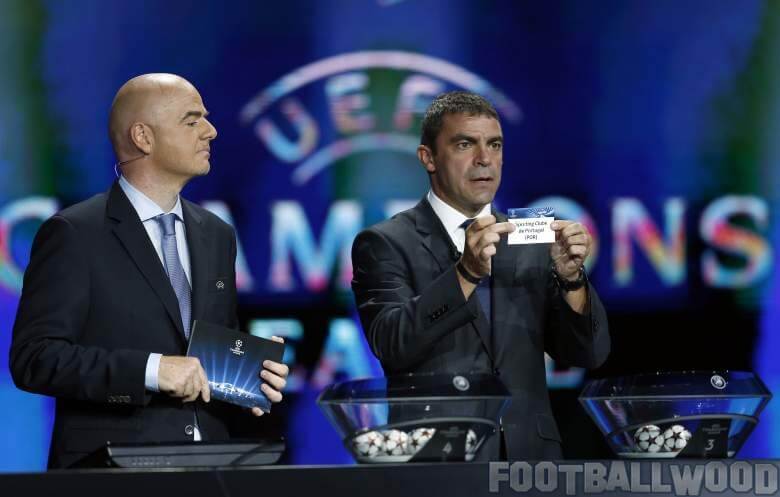 Read also: Champions League 2015–16 top scorers
Quarter final records of all qualified teams
Atletico Madrid: Played = 7, Won = 4, Defeats = 3
Barcelona: Played = 17, Won = 14, Defeats = 3
Bayern Munich: Played = 26, Won = 17, Defeats = 9
Benfica: Played = 16, Won = 8, Defeats = 8
Manchester City: First appearance in quarter final
Wolfsburg: First appearance in quarter final
Paris Saint Germain: Played = 4, Won = 1, Defeats = 3
Real Madrid: Played = 32, Won = 26, Defeats = 6
Semi final match dates: 26 and 27 April 2016 [First leg]. 3 and 4 May 2016 [Second leg] Final: 28 May 2016, Saturday