Chelsea, making victory over Fulham in its last Premier League match will now face Tottenham Hotspur. There is not so much difference of league points between these 2 teams. Tottenham is still at 2nd position and Chelsea with one more win jumped to 4th spot in league table so far. The match is scheduled to be play at home stadium of Tottenham Hotspur which is White Hart Lane. It will be live telecasted at 11:45 am (GMT).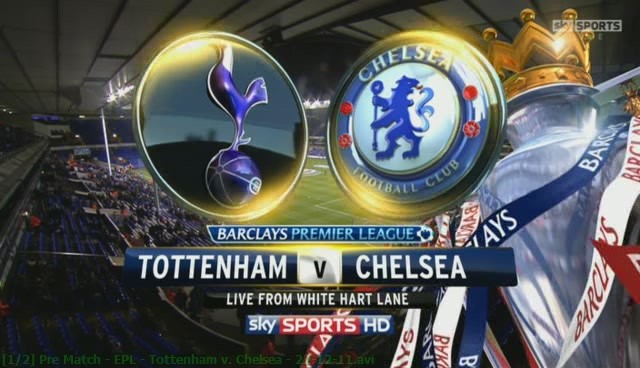 TOTTENHAM HOTSPUR VS CHELSEA MATCH SCHEDULE
Competition

Premier League 2013–14

Date

28-09-2013 (IST & GMT)

Time

5:15 pm (IST) & 11:45 am (GMT)

Stadium

White Hart lane

Capacity

36,230

Home team

Spurs

Away team

The Blues
Tottenham Hotspur in this tournament so far
Spurs (nickname) played its first match of this competition against Crystal Palace. That was played on 18-Aug-2013. Both teams were unable to score but Spurs got penalty kick just at the beginning of 2nd half. Roberto Soldado took responsibility & makes no mistake. That was winning game for the team on opening day.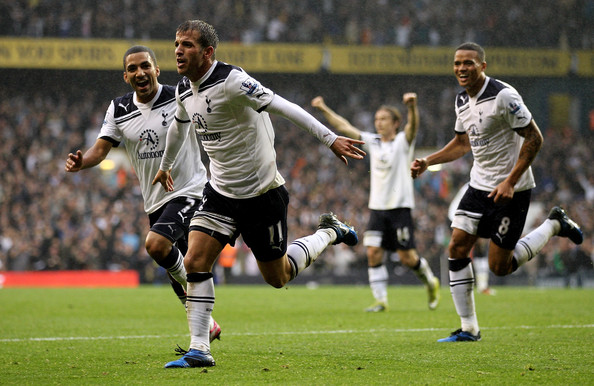 Its next rival was Swansea city & was played at white hart lane. Again same in first half the score was goal less & in second half, Spurs got penalty kick. Result was again Soldado put ball into net from penalty spot. No goal was scored after that penalty foul. DON'T MISS: Aston Villa Vs Manchester City match Preview It was 1st of September when this team has to face one of the toughest rivals Premier League. Now it was big test for Hotspur. Taking advantage of home crowd, Olivier Giroud scored first & only goal for his Arsenal team. This was first defeat of Tottenham in this season which took place away from home. Sunday was turning to be the lucky match day from this team. Its next game versus Norwich city also turned one more win on that day. Gylfi Sigurdsson scored opening goal in 28th min of 1st half. Second half was just started & he put ball across goal line for second goal. Norwich lost by 0–2. This was turned to be a draw match as both teams did not till 90 min. of game. But in ninety fourth min, Paulinho was the man who made this expectation wrong. He scored winning goal & help his team to collect three more points for team. Currently, the team is at 2nd position in BPL.
Chelsea faced English club Hull city in its 1st match on 18th of August. That was comfortable win for home team. With total audience of about 41,400, the stadium was packed for first match. Just in beginning, Oscar scored first goal of this season in 14th minute. & thereafter Frank Lampard made a perfect free kick strike & took lead of 2–0. That was final score.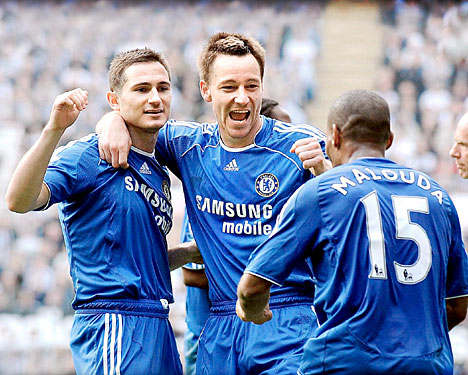 Its second opponent was Aston Villa. Again Stamford Bridge got chance of hosting this game with approximate same number of audience gathering. In seventh minute, luna put ball in net first time but was equalized by Aston Villa just in the end of 1st half (45 + 3′). But they were looking more aggressive in 2nd part. Ivanivic came & helped The Blues to win with 2–1. DON'T MISS: Celtic Vs Barcelona UEFA Champions League match preview Now this was that match that was considered as the most waited of this league. This is because this time they have to face Current Champions Manchester United. Both teams were struggling for 1st goal but first match was free of goal. None of team scored goal & finally match was turned to be draw. After playing a draw match versus Man United, the team faced its 1st lost against Everton. Everton, taking great response from supporters from Goodison Park, defeat The Blues. The only single goal was scored by Naismith just after 45 minutes (45+1′). It was first loss for this team. The Pensioners, recovered from that loss quickly. Young talent of Pensioners (Oscar), put the ball into net for third time is season so far. The match going to end but 6min before, Mikel wated to win with one more lead. The final score was 2–0 which took Blues to 4th position in this league.