List of Most Expensive transfers in the history of British football is available here. England football clubs have introduced so many great players which includes David Beckham, Cristiano Ronaldo, Wayne Rooney, Didier Drogba, Luis Suarez who are now one of the most expensive transfers of the decade. Today we have a list of most expensive transfers in British football. So let's have a look on this list.
Top 20 Most Expensive Transfers in British Football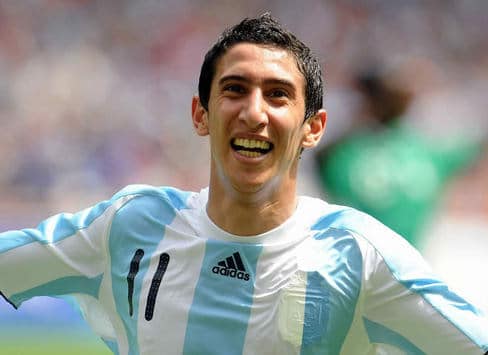 Before arrival of Angel Di Maria from Real Madrid to Manchester United, the Spanish player Fernando Torres was the most expensive player in England. Torres was signed by Chelsea football club with a transfer fee of 50 m pounds by Carlo Ancelotti. With record transfer amount of 60 million pounds, transfer of Angel di Maria is the most expensive move from Real Madrid to Man United. He is now playing as red devil with jersey number 7. Di Maria wanted to play for rival club Manchester City to join his national teammates Zabaleta and Aguero, but the deal was rejected by City. Read also: Angel di Maria Transfer to Man United At Real Madrid, he played 124 official games and scored total of 22 goals. He was the top assist provider of La Liga 2013–14. With Real Madrid, he won Supercopa de Espana 2012, UEFA Super Cup 2014, La Liga 2011-12 and Copa del Rey 2010-11, 2013–14 and UEFA Champions League 2013–14. He was man of the match of Champions League 2013–14 final also. Given below is the list of all time highest football transfers in British football.
| | | | |
| --- | --- | --- | --- |
| Player name | From | To | Transfer Fee |
| Angel Di Maria | Real Madrid | Manchester United | £60m |
| Fernando Torres | Liverpool | Chelsea | £50m |
| Andy Carrol | Newcastle United | Liverpool | £35m |
| Rio Ferdinand | Leeds United | Manchester United | £31m |
| Wayne Rooney | Everton | Manchester United | £25.6m |
| Joleon Lescott | Everton | Manchester City | £22m |
| Shaun Wright Phillips | Manchester City | Chelsea | £21m |
| Michael Carrick | Tottenham Hotspur | Manchester United | £18.6m |
| James Milner | Aston Villa | Manchester City | £18m |
| Rio Ferdinand | West Ham | Leeds | £18m |
| Glen Johnson | Portsmouth | Liverpool | £18m |
| Owen Hargreaves | Bayern Munich | Manchester United | £17m |
| Michael Owen | Real Madrid | Newcastle United | £16.8m |
| Alan Shearer | Blackburn Rovers | Newcastle United | £15m |
| Daniel Sturridge | Chelsea | Liverpool | £12 |
| Robbie Fowler | Liverpool | Leeds United | £12 |
| Stephen Fletcher | Wolverhampton Wanderers | Sunderland | £12 |
| Ross McCormack | Motherwell | Cardiff City | £12 |
| Emily Heskey | Leicester City | Liverpool | £11 |
| Peter Crouch | Liverpool | Portsmouth | £11 |