If you don't want to miss any update about your favorite football league and continues missing latest updates due to your busy schedule, then use these top 10 best football applications. These Apps are available for Android and iOS operating system based smartphones. These days, most of us spends more than 50% of our daily time with our smartphones. So what would be the better way to get updated than applications. Have a look on these most popular football applications which are specially designed for football fans across the globe.
Best Applications For Football Fans
Fantasy Premier League Official App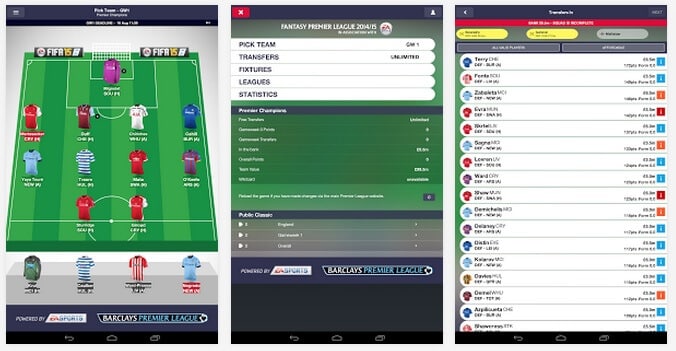 iOS users: Buy here Android users: Buy here Windows users: Buy here If you are fan of British football league i.e. Barclays Premier League and loves to play fantasy football, then this application is best for you. With this app, you can select the starting XI, nominate the captain and vice captain. It also allows you to change the substitutions. You can view and review profiles of any player throughout the season. Transfers of players can also be done. Premier League Official App is available for iOS, Android and Windows mobiles. La Liga Official App
Android users: Download here iOS users: Download here For the fans of Spanish football league, La Liga Official App is one of the best applications. Now get the video updates of every action on your finder tips. Follow the standings, tournament schedule, live scores, top goalscorer, transfer news and much more with La Liga Official App. This application is free, so download it now. Bundesliga Soccer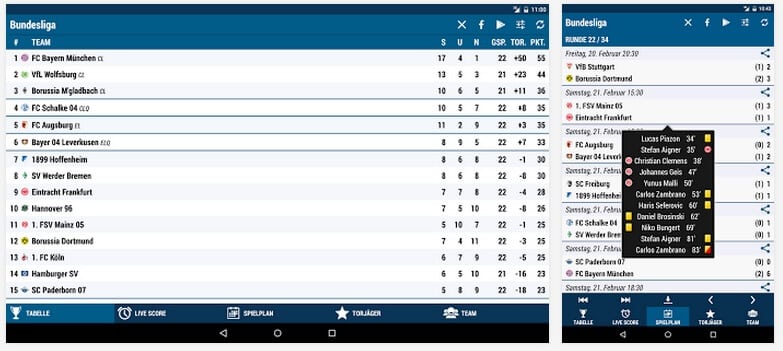 Android users: Download here Get the latest news of German premier football league with Bundesliga Soccer app. You can also choose your favorite teams, choose sound to get notified. There is vibration alert mode also for those who likes to keep their mobile on silent mode. It is available in pro version also which is ad free and has more features. Live Scores For Serie A
iOS users: Download here It provides you live football scores, real time data for live scores for the Serie A and Serie B. Get deep insights of every game including yellow, red cards, penalties etc. Select your favorite team in this application and you will notified when your teams scores. Check the match statistics, season statistics, top goal scorer etc with Live Scores For Serie A. Ligue 1 Application
Android users: Download here iOS users: Download here All updates of French league are available on this app. It is featured with all news of the Ligue 1 clubs, live matches with detailed statistics, alerts from your favorite football teams. Season's top goal scorer, statistics, grounds, rankings are programmed in cool pattern. MLS App For Fans of United States
Android users: Download here iOS users: Download here Windows users: Download here For the season of 2015, the official application of Major League Soccer is upgraded with new logo of the competition. You will feel simplicity in using this new application of MLS. MLS app allows you to enjoy free highlight videos and clips during games. Match center delivers real time stats, highlights and photos for every game. Starting lineups etc. If you don't want spoilers, you can hide the scores. UEFA Champions League Official App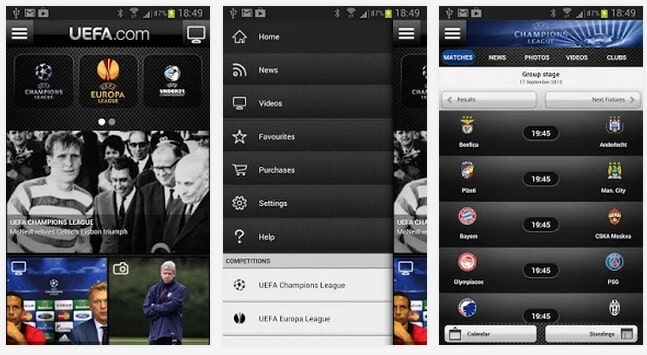 Android users: Download here iOS users: Download here If you have download any above application, then you might need this application also provided your favorite team qualified for this championship. On the official website of UEFA Champions League, it is mentioned this application is available for Android and iOS devices. Get the latest updates of Europe's biggest football competition with this app including photos, standings, video highlights. The video highlights is available on premium basis. FIFA Official App
Android users: Download here iOS users: Download here After collecting the stuffs of league football, now its time to gather information of national football. The official application of football governing body is available for your Android as well as for iOS device. FIFA recorded most downloads of its app during 2014 summer world cup of Brazil. More than 10 million football fans have downloaded it in their devices. The 36 MB app keeps you up-to-date about international football action. Forza Football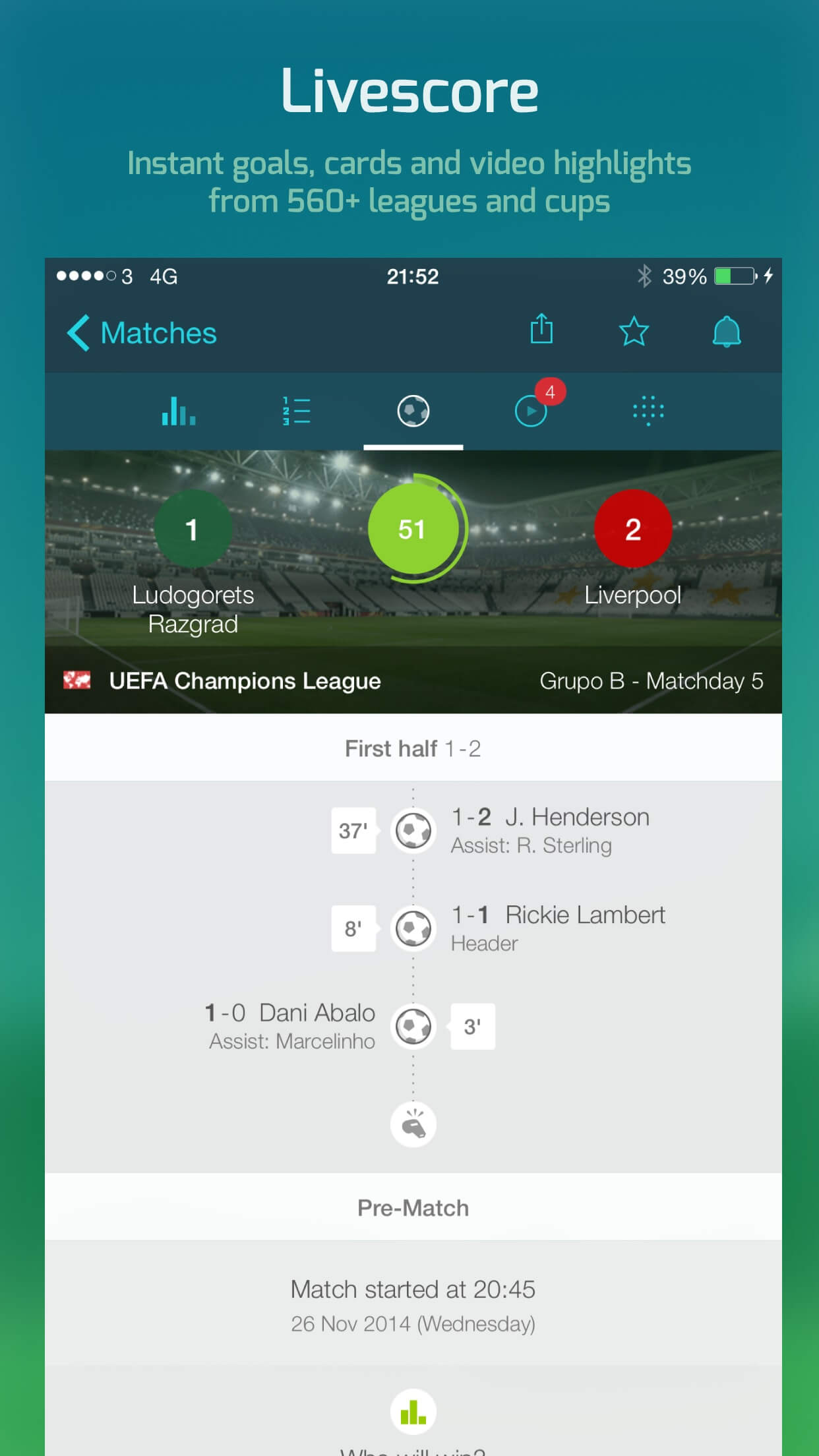 Android users: Download here iOS users: Download here Pre-match line-ups with formations and player photos are featured in live score addicts. You can also share your opinions about your team and see they match up with other fans. Get your voice heard around the world. Be a part of a collective movement to change the way football fans are listened to. Read also: Best football video games for mobile ESPN Goals App
Android users: Download here iOS users: Download here Last but not the least, the application of allows you to never miss a goal. Enjoy this application with personalized news, features scores, videos and tweets in a single myESPN feed. Switch to an All Sports feed with a single swipe. Its powerful filters allow you to turn on or off news, scores, video and even twitter. So download it now as it is available for free. So download these most important Android and iOS football applications to your device and enjoy football even when you are busy. Which of these applications is best for you?