Today we brings you the list of all time top 10 goal scorers of European Championship. The list is now updated with new player who is leading the list with most goals in the competition in final matches. On 14 November 2014, we got a new player who is at the top spot in qualification and final matches of Euro Cup and we are well aware of the super star. So Check out the list of all time top goal scorer list of European Championship competition.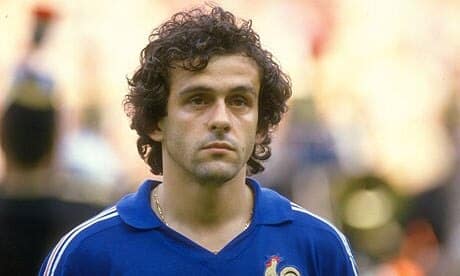 List of Leading Goal Scorers in Euro Cup
The countdown begins with Manchester United and England forward in the name of Wayne Rooney who scored 5 goals in total of 6 games. One of the best striker of England is still playing for the British national football team.
After Rooney, Savo Milosevic is at second spot. The player have scored same number goals as scored by Rooney. But he played less games that's why he is ninth spot in the list of top ten goal scorers in European Championship. Complete list of top ten players is given below.
#

Player name

Nation

Goals

Matches

1

Michel Platini

France

9

5

2

Alan Shearer

England

7

9

3

Rudd van Nistelrooy

Netherlands

6

8

4

Patric Kluivert

Netherlands

6

9

5

Zlatan Ibrahimovic

Sweden

6

10

6

Theirry Henry

France

6

11

7

Cristiano Ronaldo

Portugal

6

14

8

Nuno Gomes

Portugal

6

14

9

Savo Milosevic

Federal Republic




of Yugoslavia

5

4

10

Wayne Rooney

England

5

5
At the top spot, Michel Platini, the former Francis player is there with 9 goals in five games. The interesting point is that he played only competition of Euro Cup in 1984. He scored 9 goals with average goal scoring ratio of 1.80.
Read also: Euro Cup highest goal scorer
Note: This list is consists of players who scored most goals in finals. Last updated on 16 November 2014