The times of amazing Mexican players seem to pass. A huge generation of superstars does not have a solid continuation. However, we still can observe some rare sparkles on the global soccer sky. Javier Hernandez is certainly one of those sparkles. Also known under his Chicharito moniker, Javier Hernandez had a great professional career playing in some top European clubs. The list of teams he played for includes Manchester United and West Ham. The Hammers is still his current team although he cannot boast plenty of time in the pitch right now. Maybe this is due to Javier Hernandez age. By the way, how old is Javier Hernandez? He still looks pretty young like many years ago, doesn't he?
Javier Hernandez Age and Biography
Born in 1988, Chicharito did not have to hesitate a lot when choosing a path for the future. He was born in the sporting family featuring his dad and grandfather both playing professional football in the past. By the way, his father and granddad were invited to the Mexican international team.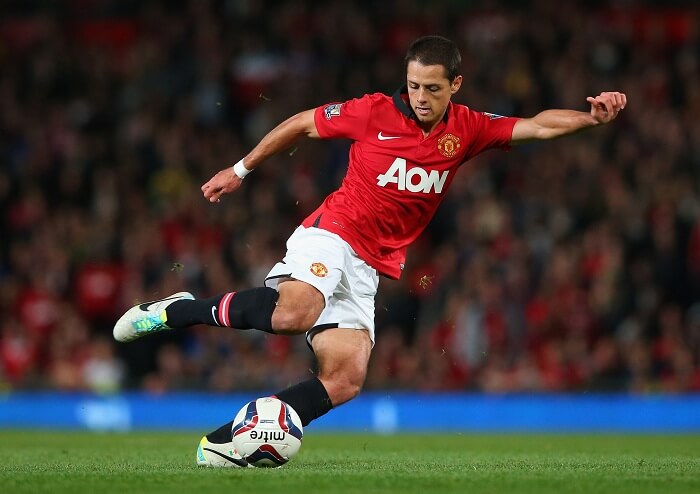 Javier Hernandez grew up on Morelia though he was born in Guadalajara,
Mexico
. The future Mexican A‑list striker was brought up alongside with his sister Ana. Javier's future was clear. However, his parents still wanted him to get at least elementary education and sent him to study at Instituto Piaget. After finishing the course, Chicharito set for his professional football career.
The Story behind the "Chicharito" Moniker
We would rather not overload you with info related to Javier Hernandez height and bio facts. You can easily find them on the web. However, the story behind his nickname is very interesting. Some fans are sure "Chicharito" name was given from his birth. That's false. It once used to be his father's moniker when he played professional football. Javier Hernandez inherited the moniker, which can be translated as "pea" for his green eyes.
Javier Hernandez Professional Career
At the age of 9, the future top striker started playing football for Guadalajara. He joined the youth team in 1997. Nine years have passed before he got a chance to get to the senior team. By that time, his skills were developed greatly considering natural striker talents.
The year 2010 was the time Chicharito was introduced to the global football audience after joining Manchester United. Javier Hernandez made 103 appearances for the Devils scoring 37 goals. He has won 2
Premier League
tootles in addition to the Community Shield. Four years later, he was sent to
Real Madrid
. His Spanish career was far from being successful featuring 7 goals in 23 games. For this reason, Javier Hernandez decided to return to
England
and joined West Ham where he plays now.