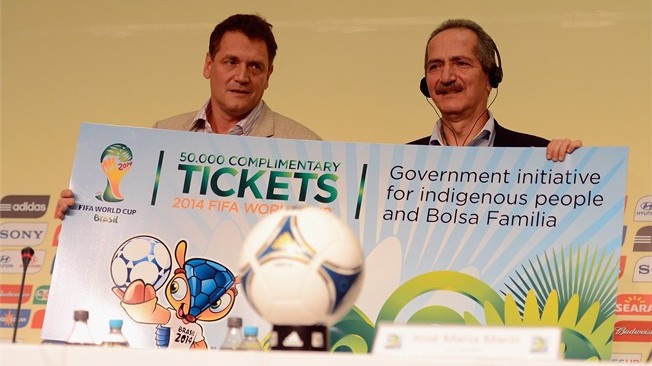 The fire of FIFA world cup of 2014 is raised to new level and the selling of ticket is reaching towards a new record. The world battle will starts from 12th June to 13th July 2014.
This world cup is expecting to collect the audience which was never collected ever before. Brazil has finalized its 12 cities to host the matches of FIFA World cup. FIFA is also organizing a quiz in which football fans will get prize on sale of ticket. These tickets can also be booked at its official website which is FIFA.com.
Further changes will also be made in this quiz so please check later if you wants your tickets to confirmed. The road to Brazil is one the way and some of the team have successfully qualified for the world cup.
DON"T MISS: World Cup 2014 Qualified teams
on 19th July the announcement of tickets was done by FIFA and Brazil association. So collect you tickets and gather in large amount to support your team in this world battle.