Former Real Madrid manager Carlo Ancelotti revealed that how Real Madrid banned Messi during his managerial career at Santiago Bernabeu. We are just few hours away from El Clasico and the Italian manager revealed how Real Madrid can stop him. Lionel Messi, who is ready for another El Clasico is gearing up for the clash that is scheduled for 2nd April 2016 at the Camp Nou. Real Madrid should use this tactics in order to stop Messi from scoring on home ground. What the manager actually said? Just continue reading and find your answer.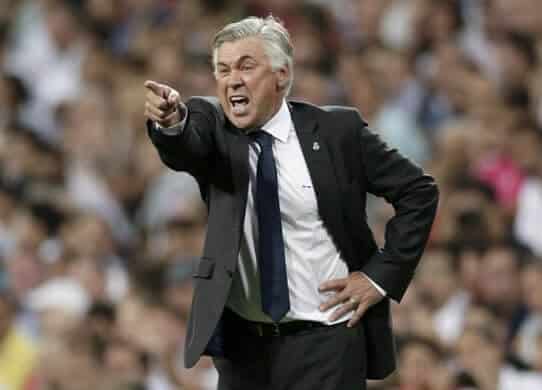 Ancelotti Revealed How Real Madrid Can Stop Lionel Messi
During an interview with Goal, Carlo Ancelotti said "Messi is a fantastic talent and if you are to prepare for a game against Messi, well, you have to avoid speaking about Messi, about the skill and the ability of Messi." Read also: Adidas Ace 16+ primeknit boots "Messi is a fantastic talent and if you speak to your players about the skills of Messi, then the players will be afraid because I think he is a top talent. So the most important thing is to avoid speaking about Messi and, as I said before, to be focused on your game." Lionel Messi is expected to start against Real Madrid with his team mates Neymar, Luis Suarez and company. Meanwhile, Cristiano Ronaldo is expected to kick off with the likes of Gareth Bale and Karim Benzema. Ronaldo is currently leading the top goal scorer list of La Liga 2015–16 by scoring 28 goals in 30 games followed by Luis Suarez with 26 goals in 28 games. Barcelona vs Real Madrid match will be played on 2nd of April 2016 at Camp Nou. So which side on you are?