One more memorable day is added to Leo Messi's life when his cute son walked first steps towards him. Thiago Messi took first steps towards his dad & was looking very cute while he was walking. At the age of 10 months, his son Thiago took these steps which will remain in heart of his dad forever.
Leo & his wife have spent some unique moments with their kid & gave him lots of love. There is only about one moth to go for Thiago to complete 1st year. The Captain of Barcelona takes his son with his wife before start of Barca's match.
DON'T MISS: A Crazy Fan entered into pitch & hugged Cristiano Ronaldo
Watch video also
In this video, his wife Antonella Roccuzzo first kept the baby in her arms and then she allows Thiago to walk towards his father. After taking 8–10 steps the kid completed the distance & the moment was recorded. His parents would like to keep this moment forever. Here is the video for which you are searching for. It will take only 0:08 min. of yours.

About little champ's mother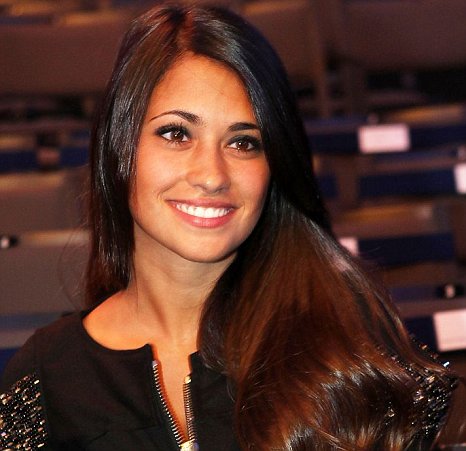 Antonella is a professional model who was born on 26-Feb-1988 in Argentina. He is famous because of her charming look & a noble hearted lady. She knows this World's number one football player from her childhood days.
At that time they were very good friend of each other. Leo's best friend Lucas Scagila was reason for this strong relation between these 2. But Lionel left Argentina & reached Barcelona. In 2009 they met once again & fall in love with each other & about one month later they were called as one of the cutest couple. Then Anto Roccuzzo gave birth to Thiago on 2nd of November 2012.
Address: C/o Barcelona FC
Avinguda Aristides Maillol,
S/n 08028 Barcelona,
Spain
Today they are living a very happy life with their son & Footballwood wishes the family best of luck.