Ancelotti's departure happened suddenly and pretty much frayed the nerves of both the owners of the club and the fans, who did not expect such an ambush in any way. The club, which thought that everything was going according to plan, was left with a broken trough, and there was no time to make new plans. They began to work quickly.
There were many applicants — despite the demands in England, many people wanted to try themselves in the Premier League. The candidates were considered by the director of football Marcel Brands, owner Farhad Moshiri and chairman Bill Kenwright. Olympiacos coach Vitor Pereira and former Watford coach Walter Mazzari were initially the leading contenders for the post, but the club could not reach an agreement. When it seemed that everything was solved, new names and options appeared. Chairman Kenwright wanted someone who understood the club, but the director wished to someone responsible for the new project. There was no hurry.
Among the favourites were also such names as Nuna Espirito Santo, Rafael Benitez and David Moyes. The latter is on good terms with Kenwright and performed well in the previous season at the head of West Ham.
Rafael Benitez, who lives in England, immediately made it clear that he was impressed to work near home and not on the other side of the world — his last club, Dalian Yifang, forced him to move to China.
Everton was well aware of his interest, but no one has forgotten Benitez from the Liverpool days. This scared me off and made it clear that an invitation was unlikely. After all, we must not forget how in 2007 the specialist openly declared that Everton is a "small club". But, of course, Liverpool was not loved here and will not be loved, and Kenwright generally prohibits players from wearing red on the club's territory.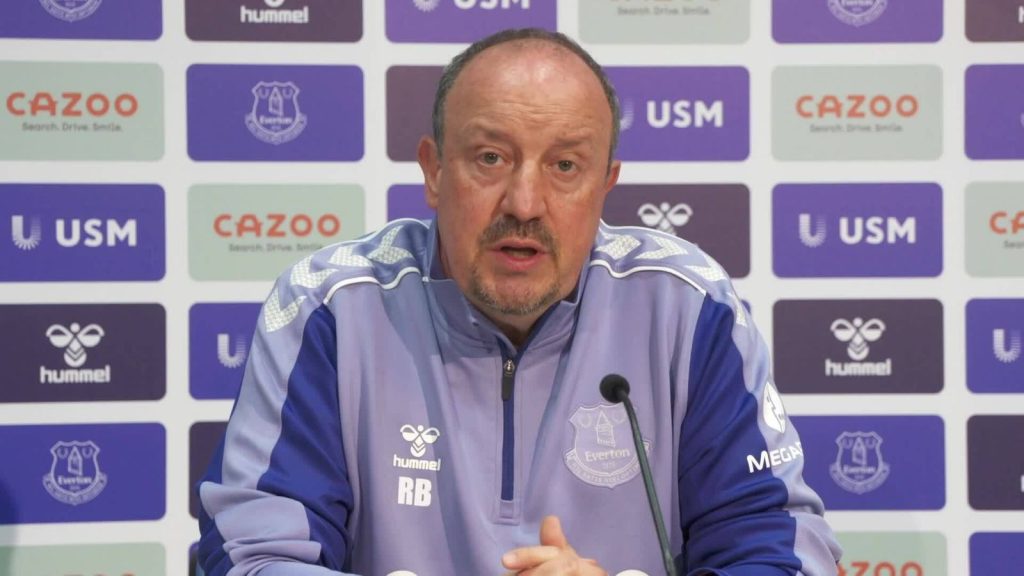 In recent years, Benitez has begun to take back what he once said. In 2019, he admitted that he made a mistake by calling Everton small.
After a series of personal meetings, it became clear that Nuno is the most preferred candidate. The Portuguese impressed many: he remained without a contract after leaving Wolverhampton and was represented by super-agent Jorge Mendes, who was already working on the Hames deal.
But the reviews of Nuno were mixed. Many people were confused that if you hire a client of Mendes, then the transfers will all take place with his participation. We needed an alternative, especially since the coach himself was thinking about an offer from Crystal Palace. The latter was more than a likely destination for the Portuguese, but the longer the negotiations lasted, and the more obvious Everton's interest became, the less confidence both sides had.
When the negotiations with Palace finally broke down, Everton immediately took advantage of it. In mid-June, it was almost transparent that an official offer would be received soon. But behind the scenes, the coach's agent was working on another deal — the transfer of midfielder Mateus Nunes from Sporting.
At some point, it became clear that Santa was not up to negotiations. So he asked for a break, and Everton, who did not want to wait, began to look for other candidates.
Brighton coach Graham Potter and Lille's Christophe Galtier also seemed like exciting options. But if the first one already seemed to be negotiating a contract extension, the second one was not popular among the members of the Everton board. There was no certainty that he would pull the Premier League, especially without knowledge of English, and the "Lille" itself was in no hurry to say goodbye to the man who won him the championship.
Soon Moyes signed a new contract with West Ham. While the management was waiting for news from Santa, they began to talk about Martinez. Even though he was dismissed in 2016, he continued to love the club and express his interest.
Meanwhile, the waiting dragged on. Finally, it would seem that a guaranteed deal was no longer considered such, and the Benitez camp smelled a chance. Not only did the Portuguese pull, but he did not impress during the negotiations. But Benitez is still like that.
Insiders are sure that somehow Benitez managed to win over key figures at the club. They were well aware that there was a risk of angering the fans, but the Spaniard seemed to them the most reliable candidate. The last meeting before the decision was held on a luxury yacht owned by Alisher Usmanov, a partner of Farhad Maosiri. Soon after the negotiations, the new coach signed his name. Well, Nuno moved to Tottenham.
In a year at Liverpool, Benitez will earn about seven million pounds, and even more if he wins something. Duncan Ferguson will remain on the staff — as will goalkeeping coach Alan Kelly. Benitez will also call his long-time colleague Paco De Miguel, a fitness coach.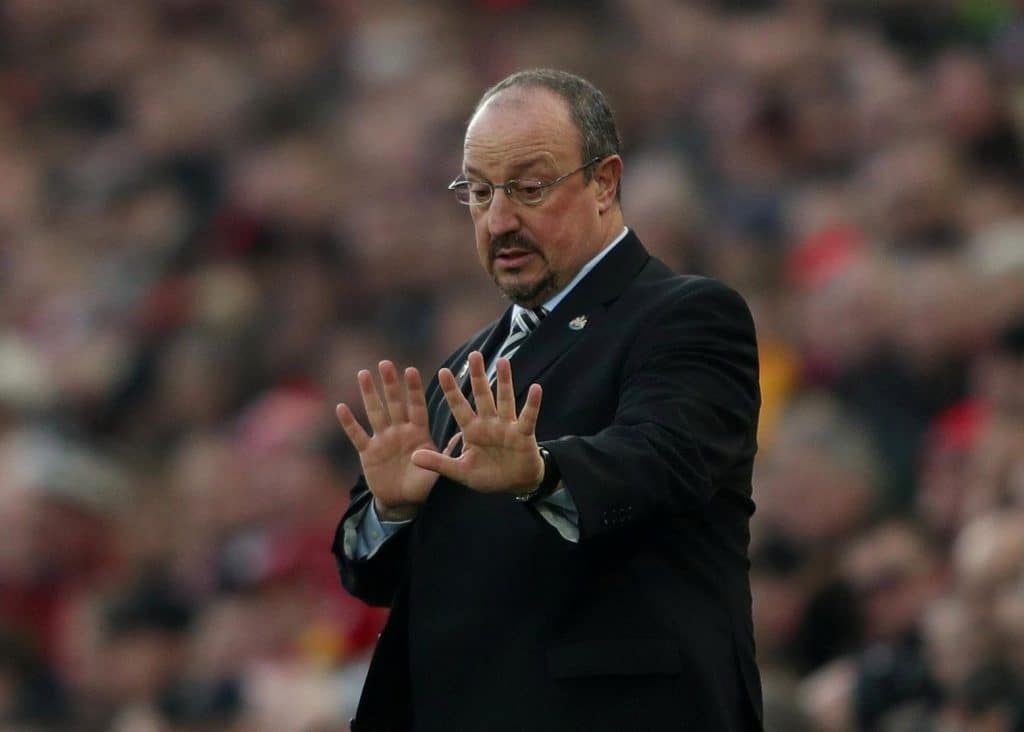 It is evident that now Everton is waiting for changes. However, Leighton Baines, who quit football and worked as a coach, shows hope and can get promoted.
As for Benitez, he has always been known for his obsession with work. He is a coach who can earn money and spend the night right in the office. When he worked at Napoli, Benitez lived in a hotel right next to the stadium. He took so many nights walks from the stadium and back that the hotel employees and the stadium gave him the keys-just to stop pulling.
Benitez is not the kind of coach who is friends with his players or prefers big names. However, many of his former players continue to stay in touch: Kalidou Coulibaly from Napoli and Sean Longstaff from Newcastle.
But most of all, he impressed Roman Abramovich — it was the advice of the Russian billionaire that finally convinced Moshiri that it was necessary to act.
"Roman told Farhad Moshiri that Benitez is one of the best coaches he has worked with," the source claims. — He described him very beautifully as a specialist and a person. He praised the way he handled the dressing room and the way Chelsea played back then. The coach, he said, has "big balls", thanks to which he coped with tremendous pressure."
Whether the fans want it or not, Rafa is back in Liverpool — in the blue part of it. Those who ridicule their main rivals' eccentric mentor will now be forced to contemplate his figure from the stands. It is difficult to say whether this is good or not. Benitez is a master of achieving the maximum from his players, and his young people will appreciate these abilities. Others will like the unpretentiousness of the Spaniard, who for all his time working in England did not even find out which restaurants in the city were the best — he mostly dined right in the office, thinking only about one thing — football. This is a person who never swears and who cuts into cards when he wants to discharge himself.
Successor failure? It's hard to say, but the saga of his transition alone is worth a lot.