Maur­iz­io Sarri stated that the length­en­ing injury list of Chelsea is a cause of the con­cern for the team's crowded sched­ule of Janu­ary. Olivi­er Giroud, the striker has become Chelsea's latest cas­u­alty as it hobbled out of 1–0 vic­tory secured over Crys­tal Palace in Premi­er League. It leaves Sel­hurst Park limp­ing on crutches.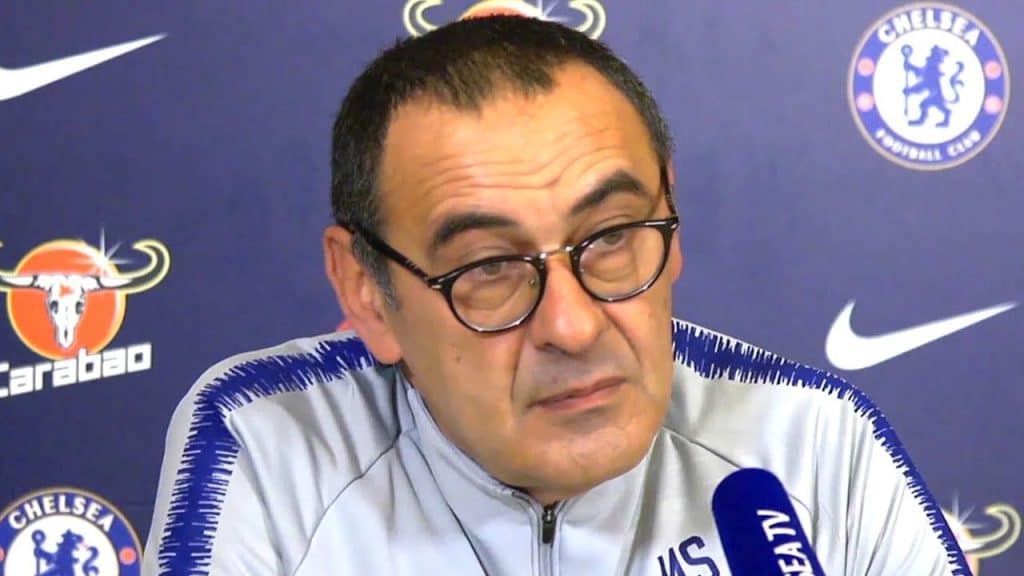 Chelsea didn't have 5 play­ers when they came into the game. This includes Ruben Loftus-Cheek, Cesc Fab­re­gas, and Danny Drink­wa­ter who had been injured dur­ing the train­ing peri­od of the pre­vi­ous day.
Pedro and Cal­lum Hud­son-Odoi are one of the 6 who had star­ted over half of the league games of Chelsea but they had already been side­lined. In the Wed­nes­day against Southamp­ton, the begin­ning of the sev­en games run in Janu­ary, Sarri had been left to hope that the injury of Giroud isn't as bad as it was being expec­ted.
The head coach of Chelsea said that the prob­lem had been in his ankle. He says that they do not have an idea about the ser­i­ous­ness of the injury. They will have to wait till tomor­row to get the first res­ults from the doc­tor in the even­ing.
He states that in the last few days they have been unlucky. In 10 minutes they had suffered 3 injur­ies and then Giroud. Being already without Odoi and Pedro, it appears like they are in a lot of trouble with such a packed sched­ule of a game every three days in Janu­ary.