The European Championships are quite famous for garnering on-field surprises. Take for example Greece's 2004 final win against hosts Portugal or Portugal themselves going on to win the title in 2016 having won none of their group stage fixtures. However, there's another kind of satisfaction in witnessing the rise of a star – a certain player who impresses against all odds with his personality and playing style.
EURO 2020 provided us with a host of names who are worthy future superstars. Some of them have already impressed on the club stage, while others have become overnight sensations. From an 18-year-old Las Palmas prodigy to a 28-year-old Roma wing back, these are some of the tournament's standout breakthrough stars.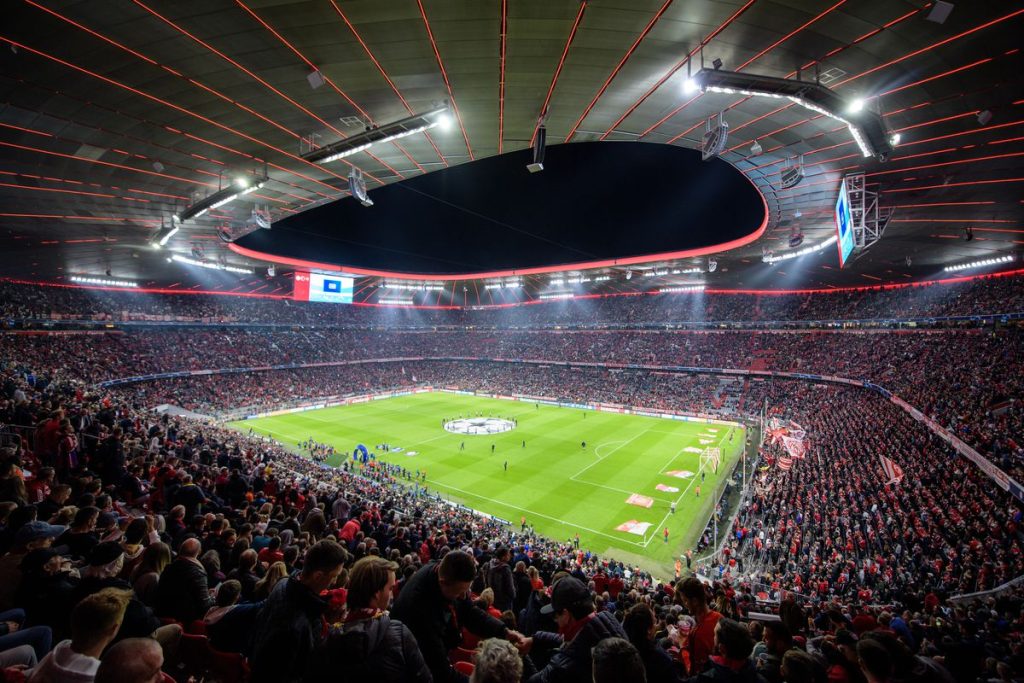 Pedri is a name FC Barcelona fans have been familiar with since the past year. The 18-year-old sensation is one of the first names on the team sheet under Ronald Koeman. But it wasn't until EURO 2020 that the world witnessed what the Blaugrana have in their ranks. The central midfielder took the tournament by storm and won the EURO 2020 Young Player of the Tournament award. He is in line to become one of Spain's greatest midfielders and that is an achievement not everyone is worthy of – with legends such as Xavi, Iniesta and Xabi Alonso having held the mantle before.
Mikkel Damsgaard – Denmark (21 y/o)
Sampdoria talent Damsgaard played a key role in helping Denmark progress to the semi-final, where he engraved his highlight moment of the tournament – a stunning 30-yard free kick to silence Wembley. The 21-year-old winger cum attacking midfielder operated throughout the competition with great maturity and creativity in tight spaces. He is one of the most exciting Danish youngsters to emerge on the grand stage in recent years, thanks to his skills, ability and technical prowess.
Patrick Schick – Czech Republic (25 y/o)
Schick's 50 meter wonder goal against Scotland at Hampden Park in the group stages was sign of things to come. The Bayer Leverkusen striker ended the tournament with five goals to his name – tied with Cristiano Ronaldo – as the EURO 2020 top scorer. He played a pivotal role in helping the Czechs emerge through the group stages and win against Netherlands in the Round of 16, as his side ultimately fell short to Damsgaard's Denmark.
Kalvin Phillips – England (25 y/o)
Leeds United central midfielder Kalvin Phillips experienced a major breakthrough by starring for England almost non-stop throughout the course of the tournament. He materialized a fruitful partnership with Declan Rice in the center of the pitch by taking on the holding midfield role. The 25-year-old was virtually unknown by larger audiences before the competition but his mature performances helped propel England all the way to the final.
Leonardo Spinazzola – Italy (28 y/o)
Although he largely had his tournament cut short due to a major Achilles tendon injury against Belgium in the quarter-finals, Spinazzola was a tour de force for the Azzurri on the left wing. He neutralized any incoming threat as an adept defender would and thrust forward with great momentum to help support his team's attack. He put in a noteworthy Man of the Match display against Turkey but his tournament highlight arrived in the Round of 16 clash against Austria, when he assisted Federico Chiesa in extra time.
Denzel Dumfries – The Netherlands (25 y/o)
PSV Eindhoven captain Denzel Dumfries was Oranje's standout performer up until they crashed out at the hands of Schick's Czech Republic. He put in commendable performances against the likes of Austria and Ukraine. With 2 goals, 1 assist and 2 Man of the Match awards, Dumfries bossed the right wing with tremendous accuracy, precision and leadership skills. He paired well with Donyell Malen and Memphis Depay, excelling in a flexible 3–5‑2 formation.
Robin Gosens – Germany (27 y/o)
Atalanta and Serie A fans are familiar with the role Gosens played in propelling La Dea to surprising heights in recent seasons with his strength on the left wing. The wing back was one of Germany's best players in an otherwise disappointing campaign which England ended. He played a key role in upsetting Portugal in the group stages with a goal and assist – collecting 1 goal, 2 assists and 1 Man of the Match award throughout the course of the tournament.
According to statistics provided by betting sites, England and Manchester City ace Raheem Sterling was odds on favourites to grab the Player of the Tournament award – which Gianluigi Donnarumma took home, thanks to his penalty shootout heroics in the final. Of all the aforementioned listed players, only Pedri won a tournament accolade. Different football betting sites cater to different geographical regions, and one can gain an overview of the various betting markets they want to step foot into. For example, the sites that cater to the Arabian market cover a wide range of leagues and competitions – from the Qatar Stars League and the UAE Pro League to the Arabian Gulf Cup and the Bahraini Premier League – apart from the star-studded global leagues, of course.
It remains to be seen how these players fare well their careers. While they may have a decade ahead of them, next year's FIFA World Cup in Qatar will prove to be instrumental in their respective development and will provide a motivational factor to excel on the world stage.