Real Madrid forward and current world's best football player apologizes for what he has done on the pitch last day. Cristiano Ronaldo received fourth La Liga red card when he punched Cordoba defender Edimar. An immediate red card was shown to Ronaldo that was the eight red card of his football career.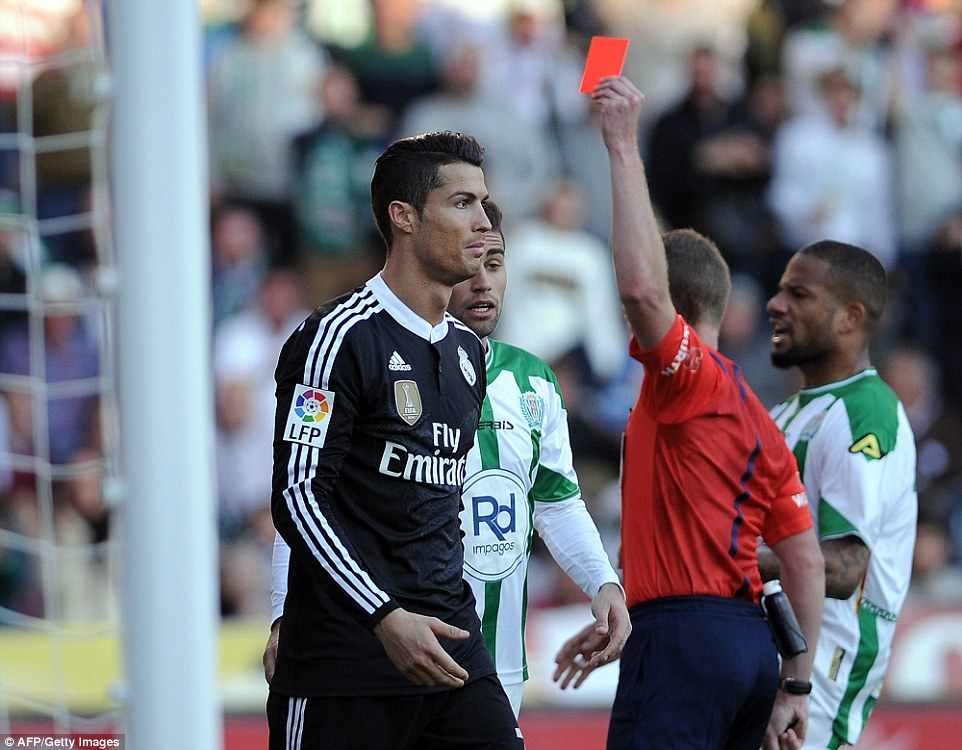 Ronaldo was seen polishing the FIFA Club World Cup badge when he was leaving the ground. After the match, a tweet was published on twitter featured with apology from the twenty nine year old footballer. The tweet was about "I apologize to everyone, and specially to Edimar, for my thoughtless actions during the game today."
Pido disculpas a todos y especialmente a Edimar por mi acto irreflexivo en el partido de hoy.

— Cristiano Ronaldo (@Cristiano) January 24, 2015
It was a tough game for Real Madrid when the home side took early lead in third minute of first half. A penalty was given to Cordoba that provided a 1–0 lead to the home side. But before the end of first half, Real Madrid managed to come back with goal from Karim Benzema equalized the score.
Ronaldo's teammate and Spanish goalkeeper Iker Casillas defended him and said "Cristiano is annoyed because no player wants to leave his team with 10." On the other hand, when the manager Carlo Ancelotti was asked about the incident, he replied "I didn't see Cristiano's action and I can't judge it."
A tweet about his red card by posted on twitter by @SPORTEnglish on Twitter, that was some about trolling Ronaldo. "Will Ronaldo do more upset at being sent off, or not being able to take the penalty"
Will Ronaldo be more upset at being sent off, or not being able to take the penalty?

— SPORT English (@Sport_EN) January 24, 2015
It was not the first time Ronaldo was caught in doing unnatural behaviour on pitch in that game. Ronaldo was spotted doing same action just before the incident, but he was not caught by the referee. He was so lucky at that time. When he repeated that action he got a red card immediately.