After winning every tournament in last year, the German club Bayern Munich is looking to make strong grip on its performance. Recent news have revealed that Robert Lewandowski, the star forward of Dortmund who thrashed Real Madrid in semi finals of UEFA Champions league season is now moving to Bayern Munich. The contract of Robert Lewandowski is coming to an end this summer & Bayern is desperate to make its attack better by signing him.
Transfer of Robert Lewandowski to Bayern Munich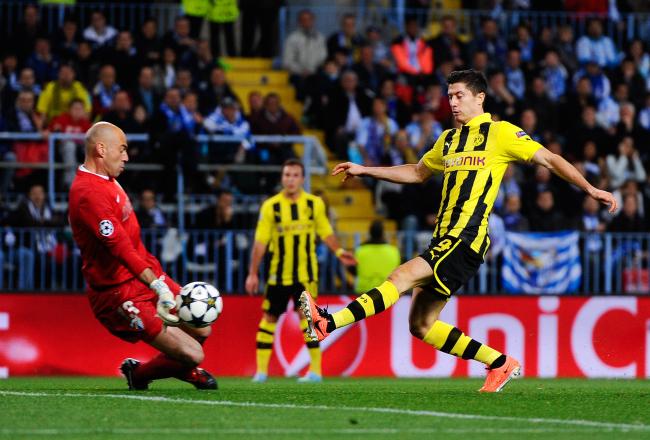 Abendzeitung Munchen stated that Dortmund striker has selected Munich ahead of a move to Real Madrid. He was responsible for Real Madrid disqualification from Champions league last season. He also had a fantastic seasons of domestic league Bundesliga.
Robert's expected move to the Bavarians comes on the heels of former team mate Mario Gotze. Now the player will join his Dortmund partner Mario Gotze in Bayern Munchen. Robert Lewandowski joined Borussia Dortmund in 2010.
Along with Dortmund, other big clubs including Manchester United, Barcelona, Chelsea & Arsenal also took interest in signing him but the player has now decided which club he will join.