Brazilian legend Rivaldo stated that the Portugal National Football Team can become European or even the World Cup champions with Cristiano Ronaldo. The former Manchester United footballer won almost every individual and club trophy but failed to win a major trophy with his national side. Rivaldo also stated that Cristiano Ronaldo is "the best player in the world" who can lead his national team to European or world cup glory.
Rivaldo: Portugal Can Win European or Even World Cup With Ronaldo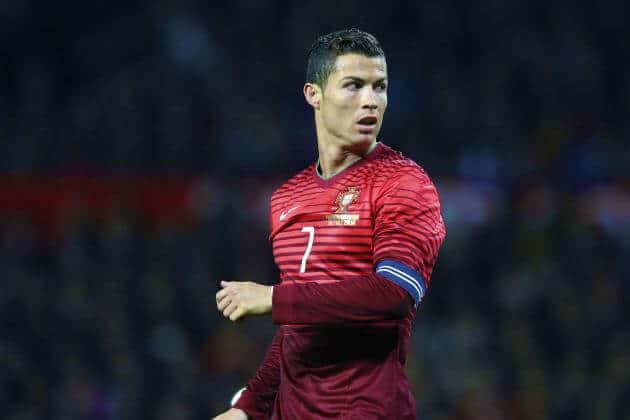 During an interview with Jormal de Noticias, Rivaldo said "The Portuguese team can be champions of Europe or even the world with Ronaldo. I think they are very close. Portugal always has good campaigns in Europe and anything can happen because the best player in the world is Portuguese."
Read also: Cristiano Ronaldo is one of toughest opponents, says Messi
Cristiano Ronaldo had the best chance to win first major trophy for Portugal in 2004 when he was 19. Being the member of Portugal team squad for Euro 2004, his side qualified for the final. The navigators suffered lost at the hands of Greece in the final.
Four years later, Portugal lost another Euro championship when they were defeated by the Germans by 2–3 in quarter finals. In 2012, the Portuguese lost 4–2 on penalties against Spain who later won the third European title.
Three times FIFA Ballon D'or winner has admitted that he would "only be fully content" with his career if he won a major trophy with his country and Rivaldo is adamant there is time for the attacker to make the breakthrough with the Selecao.
Portugal have almost qualified for the Euro 2016 which is going to be held in France from 10 June 2016. Will Cristiano Ronaldo and Co. lift that trophy in France?