Images of Ricardo Kaka in Orlando City SC: Former Brazilian forward and one time Best player of the year award winner Ricardo Kaka made his official debut on 8th March 2015 of his new side Orlando City SC. It was great debut of Kaka in MLS in which the player scored the first ever goal for Orlando City when his team was losing against New City York City FC in opening game of Major League Soccer 2015. Get ready to have a look on images of Kaka which are specially crafted for you.
Ricardo Kaka Orlando City SC Images & Wallpapers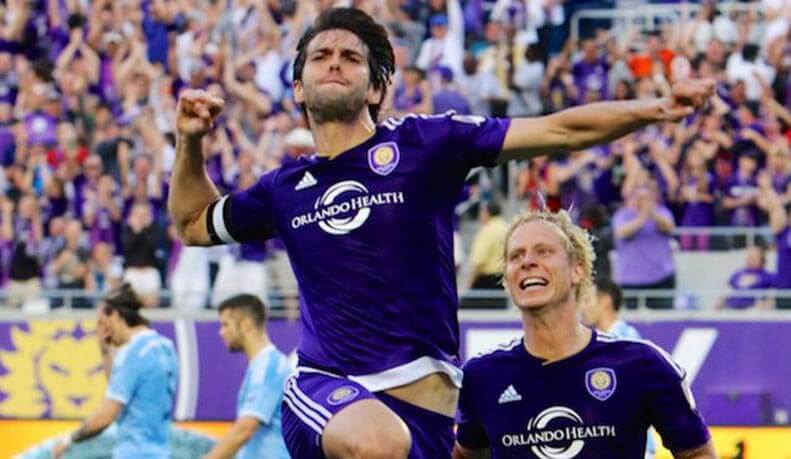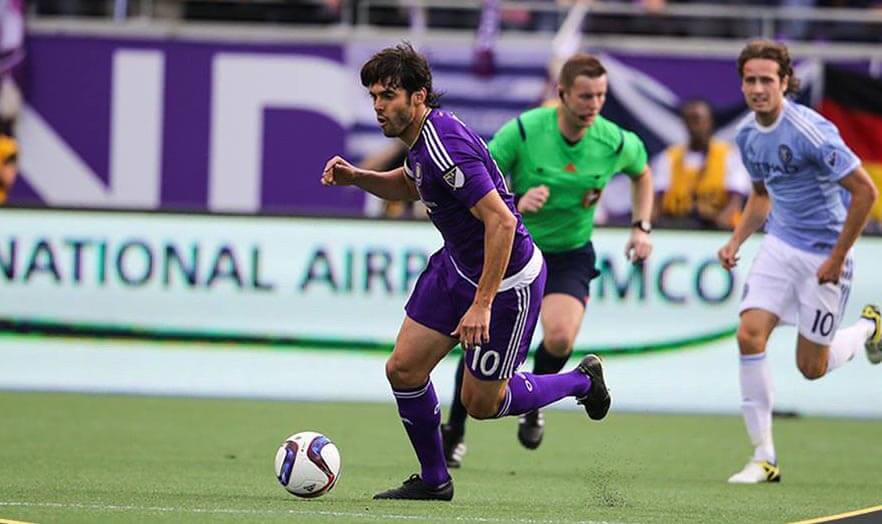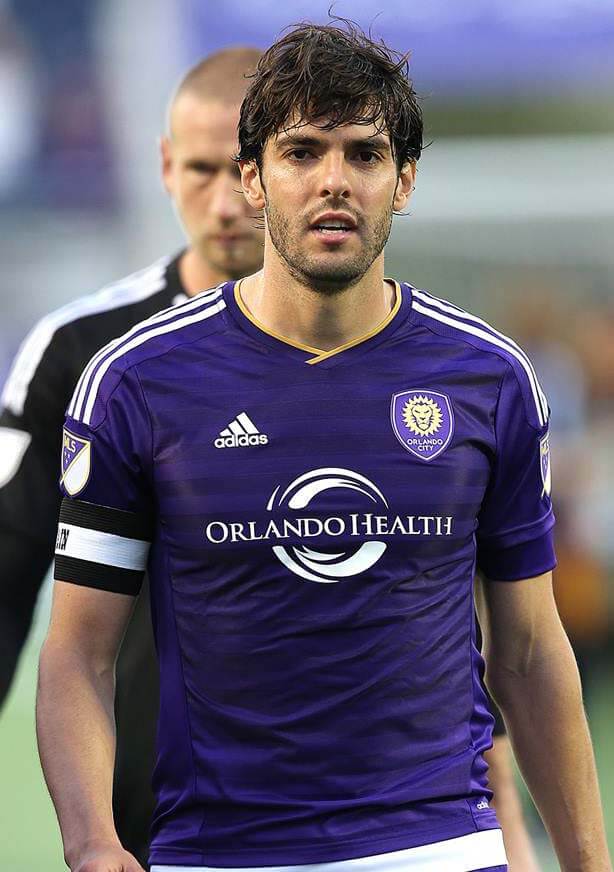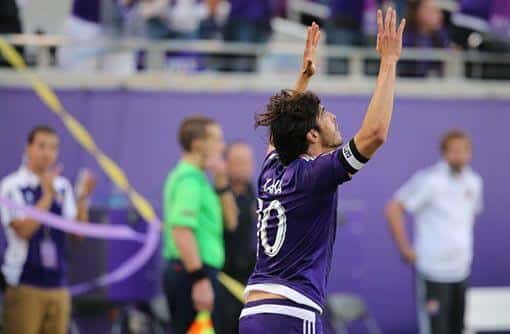 Kaka scored in his first game for MLS club in a 4–0 friendly win against FC Dallas and again in 1–1 MLS game against New York City FC. In the first ever MLS game, OCSC drew with David Villa's squad New York City FC in their first ever official match of Major League Soccer.
Home ground of Orlando City recorded highest attendance during the meeting of these two new MLS teams. The record attendance surpassed the record which was previously recorded during the 1994 FIFA World Cup. At the start of stoppage time, Ricardo Kaka salvaged the tie Orlando City — scoring on a free kick from 25 yards. After the match Kaka said
"Very happy about the game. For sure, the result was not what we wanted for the first game. But everything tonight was inredible, so for the results it was OK. We have a lot to improve, but thank you for everyone who participated in this moment for us."
About Kak's goal, the manager of Orlando City SC told "Didn't want to end the day on a sour note. Whether we one, lost or draw today, I think both coaches would say we are a long way from where we want to be today. 20 some players to bring and get them in a good place. We did good in the first half and were a bit disjointed in the second, but overall a good day."
So enjoy these pictures of Ricardo Kaka and share the photos with other Kaka fans using social buttons below.