Real Madrid has made a huge bid for Chelsea forward Eden Hazard. The Belgian forward is now the most targeted player of Europe's top clubs. He has been a standout performer in the Premier League over the last 18 months and is one of the main reasons Chelsea currently sit top of the table. Although Hazard has denied to leave his current club, but the Spanish giants still wants him to boost attack.
Real Madrid £70million Bid for Chelsea
According to report of daily star, Real Madrid would like to sign the Belgian forward with fair transfer amount. A bid of seventy million Euros has been mentioned in the same report, which is likely to tempt Jose Mourinho into considering a sale.
Hazard is one of the best players at the Chelsea football club, but the UEFA's financial play regulations make cashing in an attractive proposition. No words have been spoken by Jose Mourinho on this bid by Real Madrid. But he is confident that the deal will be announced in due course but a late bid from Real Madrid could force Hazard into considering his options.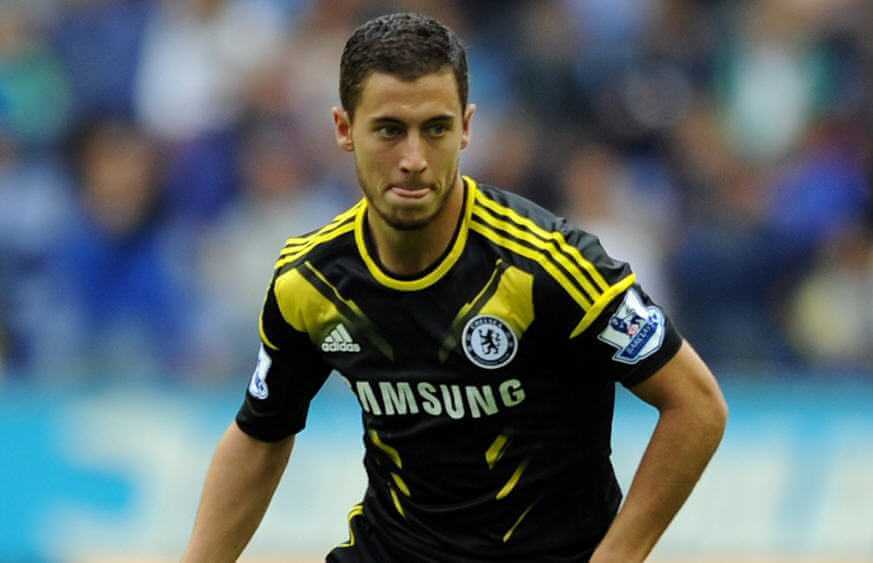 The president of Real Madrid Florentino Perez is looking for his next big signing after landing James Rodriguez last summer and Gareth Bale the year before that. Eden Hazard is considered one of the best young players in the world and has been tipped to win Ballon d'Or in the future.
Jose Mourinho said "I was never worried about it [contract talks], since the moment I met his father. Everything was very clear about their intentions and their happiness to stay with Chelsea."
If Hazard joins Cristiano Ronaldo and Gareth Bale, then it would be tough to to win major silverware in Europe. This amount of money would allow Mourinho to reinvest in different areas on the squad, but the sale of Eden Hazard is unlikely to be popular amongst the fans at Stamford Bridge.