On April 6, the first match of the 1/4 final of the UEFA Champions League between Chelsea and Real Madrid, the confrontation ended with a score of 3:1 in favour of Madrid.
Karim Benzema opened the scoring in the 21st minute. Vinicius Junior and Benzema played a wall on the verge of offside. Having received a reverse pass, the Brazilian broke into the penalty area from the left and executed a feed to the centre, from where Karim sent the ball under the crossbar with his head. After 3 minutes, Luka Modric crossed into the Chelsea penalty area, from where Benzema shot his head under the far post, and Eduard Mendy could not reach the ball.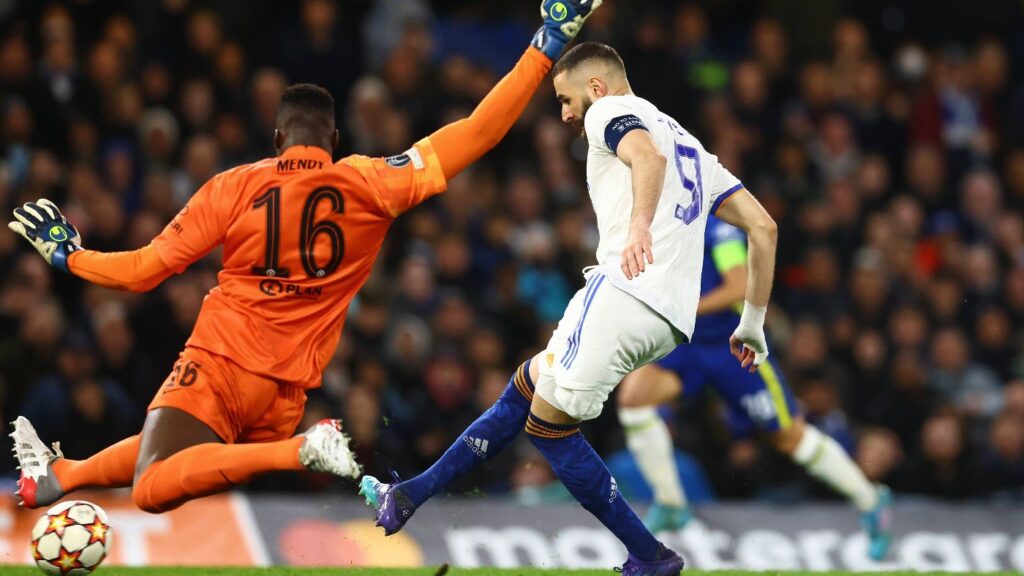 Five minutes before the end of the first half, Kai Haverts reduced the gap between the hosts. In a positional attack, Jorginho made a passing pass into the penalty area, and Havertz ran up and sent the ball into the net with his head. By the 46th minute, Karim Benzema had scored a hat-trick. Eduard Mendy played the ball outside the penalty area, but Benzema intercepted a pass to Antonio Ruediger, after which Karim hit an empty net. Earlier, Benzema scored a double in 3 minutes.
Recall that at the 1/8 finals stage, Chelsea beat Lille (4:1) by two matches, and Real Madrid turned out to be stronger than Paris Saint-Germain (3:2). Therefore, the second quarter-final match will be on April 12 at the Santiago Bernabeu Stadium in Madrid (Spain).