The Spanish manager Rafael Benitez is the favorite one who could replace Carlo Ancelotti as the new manager of Real Madrid. He is at the top spot of Real Madrid's radar in order to sign new manager for next season at the Spanish club. The former Liverpool manager have experience of managing Real Madrid Castilla team. He had also been linked with the vacant job at West Ham, following the departure of Sam Allardyce.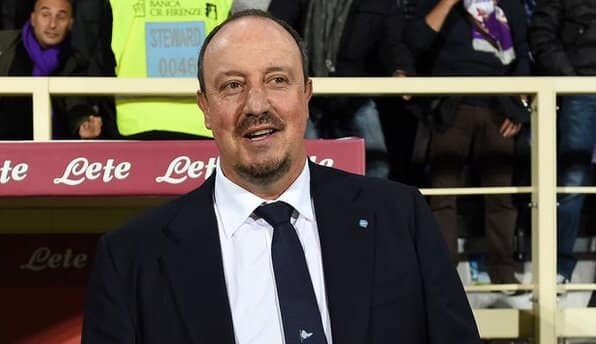 Rafael Benitez could be the new manager of Real Madrid
The agent of Carlo Ancelotti, Ernesto Bronzetti said "Rafa Benitez is 99 per cent certain to take charge of Real Madrid." Carlo Ancelotti won four titles in his first season at Real Madrid, but remain trophy-less in the second season. Real Madrid finished at second spot in La Liga, got eliminated in Champions League at the hands of Juventus in semi final. Rafael Benitez has managed in his home country before, winning two La Liga titles and the UEFA Cup with Valencia. He has been at Napoli since 2013 leading the Serie A side to the Coppa Italia last season.
Managerial career of Rafael Benitez
Valencia La Liga twice [2001–02, 2003-04] UEFA Cup: 2003-04 Liverpool FA Cup: 2005-06 FA Community Shield: 2006 UEFA Champions League: 2004-05 UEFA Super Cup: 2005 Inter Milan Supercoppa Italiana: 2010 FIFA Club World Cup: 2010 Chelsea UEFA Europa League: 2012–13 Napoli Coppa Italia: 2013–14 Supercoppa Italiana: 2014 UEFA Manager of the year: 2003-04, 2004-05 He is a firm believer in squad rotation and zonal marking. Despite heavy criticism from the English press. Benitez persisted with the reward of a Champions League and FA Cup triumph in his first two seasons. It is not official right now, but Benitez is most likely to become the new manager of Real Madrid after sack of Carlo Ancelotti. Do you think he is the best choice for Real Madrid?