Date, time and TV telecast channels of UEFA Champions League 2015–16 for the quarter final round has been confirmed. The draw will be conducted at Nyon. There will be no seeded teams which means any team from any country can be draw against any team. Club draw first will have the advantage of playing first leg at home. Top 8 clubs have successfully qualified for this round and now their journey is going to more difficult. Given below is the schedule of Champions League quarter final 2015–16 draw.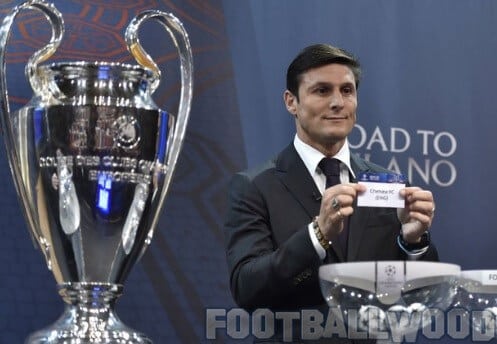 When Is Champions League 2015–16 Quarter Final Draw?
The governing body of European football association has mentioned on their official website that the draw will be held on 18th of March 2016 in Nyon.
Date: 18 March 2016
Time: 11:00 am [GMT & BST], 5:30 pm [IST], 12:00 pm [CET]
Telecast channels: Sky Sports
Teams qualified for round of 8: Wolfsburg, Real Madrid, Benfica, Paris Saint Germain, Manchester City, Atletico Madrid, Bayern Munich or Juventus, Barcelona or Arsenal.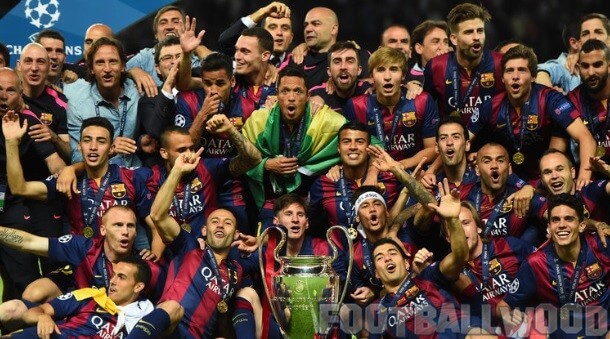 Teams from nations
This is the first ever appearance of Manchester City in quarter final round of Champions League competition. MCFC is the only British club playing this competition. Three clubs from Spain, two from Germany and one from Portugal, England and France have qualified for quarter final. Read also: Champions League 2015–16 ist fixtures Wolfsburg also qualified for the first time. They defeated Gent in round of 16 with an aggregate score of 4–2. Ten times UCL champions Real Madrid book quarter final place after scoring four goals against AS Roma. French side PSG won by 4–2 against Chelsea. Read also: Euro 2016 schedule in Indian time PSV Eindhoven and Atletico Madrid failed to score in both legs and the winner decided on penalties. Premier League club Manchester City and Portuguese club Benfica qualified by 3–1 against Dynamo Kyiv and Zenit Saint Petersburg respectively.
Any team can play against any team
As there are no seeded teams, any team can be drawn against any club. However, the first drawn team will have the home game advantage.
Quarter final match dates
The first leg of UCL 2015–16 quarter finals will be played 5 and 6 April, while the return leg on 12 and 13 April 2016.