Almost half of preparation are completed by Brazil for the World Cup 2014 which is going to be organized in next summer. World top 32 national football teams have qualified for world cup & all teams already categorized into 8 groups. So are you wondering what amount of money will be given to winner of World cup cup 2014? Here we are sharing the total winning prize of money which will be given to the winner of Brazil world cup 2014.
FIFA World Cup 2014 Prize Money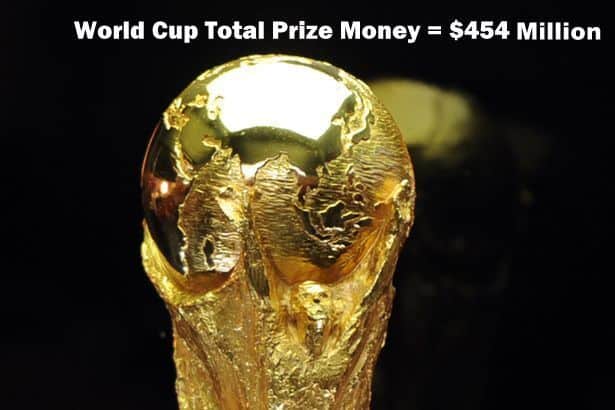 Brazil Federation & FIFA has revealed that this time there will be huge amount of money prize will be given to the winner of this world battle. The total winning prize of FIFA World cup is $454 million [Rs. 2823crore]. This is biggest amount of money prize which is declared by FIFA. Out of this total prize money, winner will get $35million [Rs. 217crore] In addition with winning prize, all 32 teams will get winning prize of money of $1.5 million each. This means every team will get $1.5 million prize money for sure. However, teams which qualify for next round will get more amount of money. Prize money for each team = $1.5 million Winning Prize Money Total = $454 million [Rs. 2823crore]
Prize Money Confirmed by FIFA
The winner of this world cup will be awarded with total money prize of $35 million which is approximate Rs. 217crore
| | | |
| --- | --- | --- |
| Round | Money | Teams |
| Group stage | $1.5 million [Rs. 9crore] | 32 teams |
| Group Stage [Disqualified teams] | $8 million [Rs. 49crore] | 16 teams |
| Round of 16 [Disqualified teams] | $9 million [Rs. 55crore] | 8 teams |
| Quarter Finals [Disqualified teams] | $14 million [Rs. 87crore] | 4 teams |
| 4th Place | $18 million [Rs. 111crore] | 1 team |
| 3rd Place | $20 million [Rs. 124crore] | 1 team |
| Runner Up | $25million [Rs. 155crore] | 1 team |
| Champions | $35 million [Rs. 217crore] | 1 team |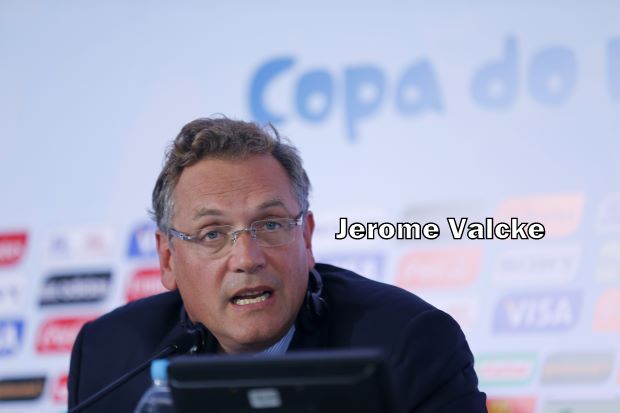 The Secretary General of Football Internationale de Football Association, Jerome Valcke has revealed that this total amount of prize money is one third more than prize of world cup 2010. In last world cup which was organized in South Africa, the total money prize was $420 million. Along with this prize money, some other prizes will be given to the players including trophies. In world cup of 2010, the Champions Spain were awarded with money prize of $30 million & this time there is one third increase of prize money. Whereas, the Runner up were awarded with $24 million prize money.