Being the owner of a football club is not so easy. Here is Ronaldo Luis Nazario di Lima sitting in the stands of Jose Sorrilla and watching the game of Valladolid, which he purchased for 30 million euros two and a half years ago. It shows that old habits have not gone away.
No longer a football player, Ronaldo now wears a jacket, not T‑shirt.
"The results depend on who is on the field and who is coaching. Hence the source of all my suffering. I'm still not used to not running out on the lawn to resolve everything. But this has its charm. When the outcome of the meeting does not depend on you, it only increases emotions on Sundays," says the great football player.
In the first scene of the documentary series Ronaldo: El Presidente, Ronaldo meets with former boss Florentino Perez before his Valladolid met with Real Madrid, for which he once played. He's nervous. His blood pressure has jumped. But Perez smiles back: "Now he understands what I've been going through all these years. It isn't easy to be president. It's easier as a player."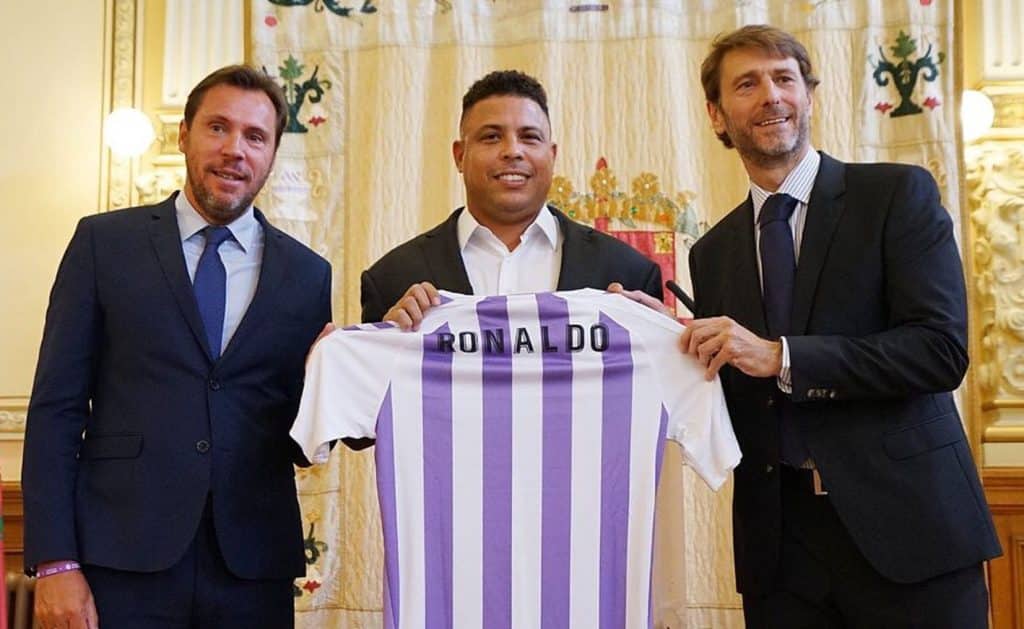 "It's more stressful" Ronaldo admits. — First of all, for the reason that this is not a role that I am used to. As a player, I could handle anything. Now everything is more complicated. Managing a club is not just about deciding who to make a coach. There is a commercial aspect, marketing, new projects, infrastructure. A lot."
He did not decide to buy the club spontaneously. Instead, he spent three years in London studying marketing and sports management. He became part of the ownership group of the Fort Lauderdale Strikers of the second division of the US League.
"This is a new stage. I am known as a football player, but I want to be recognized for what I am doing now."
While his former teammates became coaches and scouts, Ronaldo was thinking about something else. The idea came to him when he was still playing — he was inspired by the former president of Corinthians, Andres Sanchez. "Andres has been a great president for both the club and me. I was there at a more mature age when I was 33, and he knew everything about the football industry."
But most of all, the two-time winner of the Golden Ball respects Massimo Moratti, who signed him in 1997 for a record amount. And Perez. "The main thing is human relations. I learned a lot from them."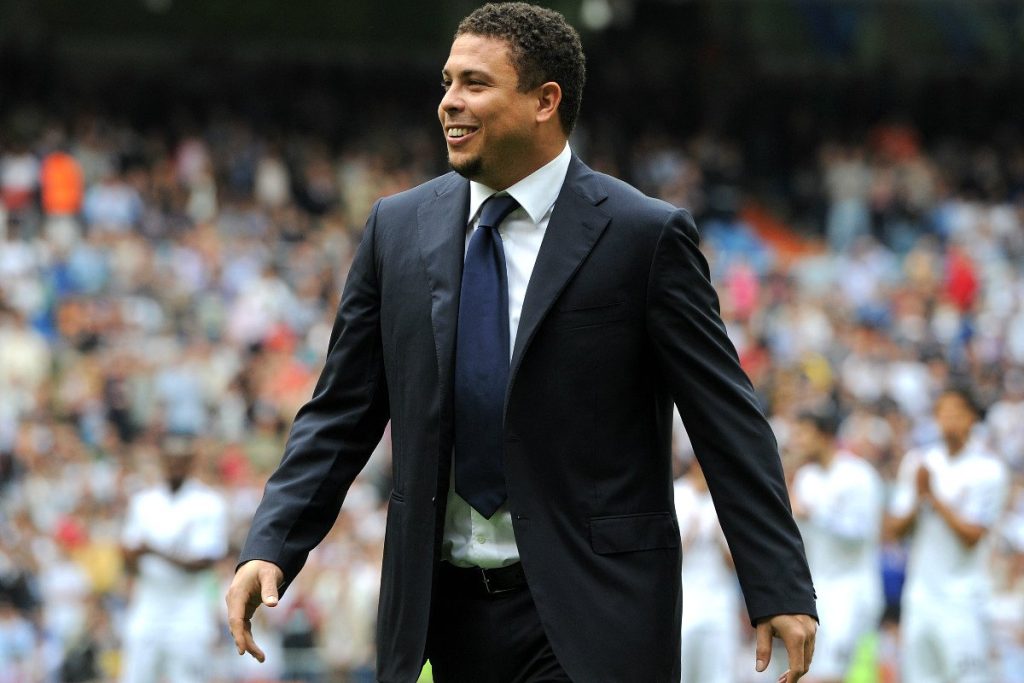 Moratti treated his players like family members. His father Angelo, who also managed INTER, invited the entire Brazilian contingent, who was homesick, to Christmas.
"That's how I realized how important it is for the owner to be close to the team. And that everything should be done so that the players work in the most comfortable environment."
In 2019, Ronaldo invited the whole team to his villa on Ibis. "I'm not your president—I'm Ronnie, your friend. So let's come back here in a year and make Ibis our traditional destination after every season. Let's celebrate our achievements."
Valladolid's first season with the new president ended in 13th place in the table — the best result since 2002. But, being an unstable club by nature, he flew out the following year. Neither Sergi Guardiola nor Sean Weissmann helped, who scored goals in Austria no less often than Ronaldo himself did in his time.
When they started talking about Perez's friend's Super League, new ideas began to float in the air.
"As president of Valladolid, I would not want La Liga to lose its influence in the world. But I don't think that would have happened, even with a Super League. For me, football is my home championship. Fans sacrifice a lot to buy season tickets. Family ties connect the team and the fan. I hope that the Super League will not affect the home championships. Small and medium-sized clubs exist for them."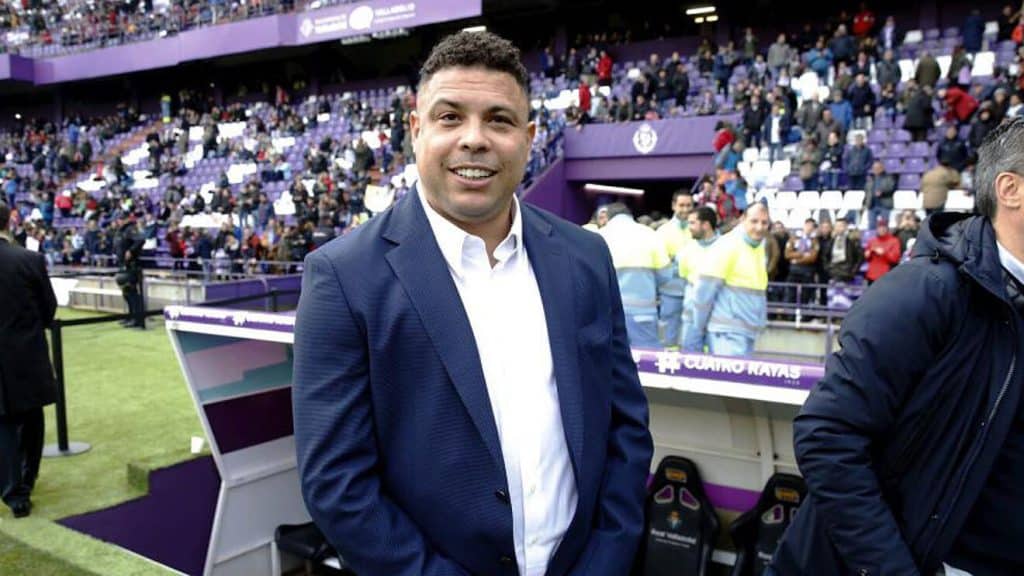 "Few people play in Europe, and we must understand that football is an industry of sports and entertainment. We need to make plans for the future together. If you think about the concept of the Super League, it's not bad. Fans want to watch more matches. They want to watch Real Madrid play Milan, Inter, City or PSG. We don't want to wait for the quarterfinals and semifinals. But the industry does not have a dialogue with fans. Everyone has their interests."
"I think that people from the top need to sit down and discuss everything so that everyone feels like a winner. The fans are our heritage, and they want to watch football. We need to make it better and offer better conditions. I don't think it's possible to agree on everything to a handful of people without telling anyone. Modern fans are engaged in a dialogue. We have seen protests because the idea was poorly explained and submitted. There is potential, and it is natural to pursue innovations."
But the Super League is a Super League, and now Ronaldo's thoughts are about something else: Valladolid lost in the third game in a row and dropped to 15th place. It seems that this composition would not hurt to have its Toothpick.