World's best nation­al foot­ball team, Bel­gi­um will play an inter­na­tion­al friendly match against Por­tugal this Tues­day. Get here match time in IST with tele­cast chan­nels and pre­view of this upcom­ing inter­na­tion­al friendly match. Two top European teams will take on against each oth­er before the kick off of Euro 2016 foot­ball cham­pi­on­ship. After recent defeat at the hands of Bul­garia, the nav­ig­at­ors needs a great comeback. Mean­while, the Bel­gian team is look­ing unstop­pable. Have a look on match sched­ule with pre­view.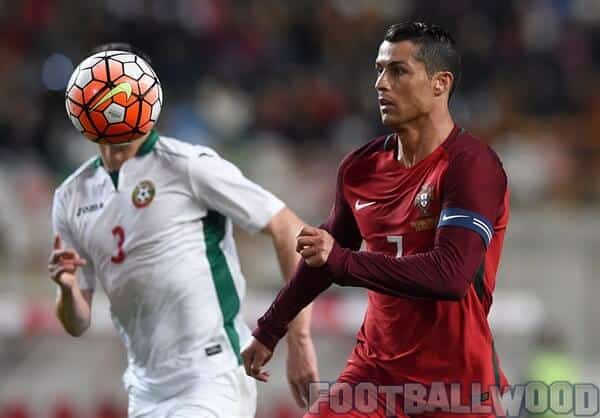 Portugal VS Belgium IST Time, Telecast Channels
MATCH SCHEDULE
Com­pet­i­tion
FIFA Inter­na­tion­al Friend­lies
Date
29 Mar 2016 [Loc­al], 30 Mar 2016 [India]
Time
6:45 pm [GMT], 12:15 am [IST]
Sta­di­um
Esta­dio Dr. Magal­haes Pess­oa
Seat­ing capa­city
23,888 spec­tat­ors
Home team
Por­tugal
Away team
Bel­gi­um
Tele­cast chan­nels
ESPN2, Sport Klub 3, ESPN + Brasil etc.
Indi­an tim­ing: Accord­ing to Indi­an Stand­ard Time, this match will begin at 12:15 am on 30th of March 2016.
Read also: Argen­tina Vs Bolivia IST Time
Tele­cast in India: No Indi­an tele­cast chan­nels has been con­firmed right now. But stay tuned with us. We will update this page after the con­firm­a­tion of Indi­an tele­cast pro­viders. Check out the list of world­wide tele­cast chan­nels
Por­tugal: RTP 1
Bel­gi­um: RTBF Live cen­ter, La Une
Croa­tia: Sportklub 3 Croa­tia
Den­mark: Viaplay Den­mark
Hong Kong: Now Sports 2
South Africa: Super Sport Max­imo, Super Sport 7
Sweden: Viaplay Sweden
United States: ESPN3 USA, ESPN Depor­tes TV, WATCH ESPN
Read also: India Vs Turk­menistan tele­cast in India
Portugal Vs Belgium Match Preview
Cur­rent form
Por­tugal: LWLWWW
Bel­gi­um: WWWWWL
Earli­er, this game was sched­uled to be held in Brus­sels on 22nd of March 2016, but shif­ted to Por­tugal due to ter­ror­ist attacks in Bel­gi­um.
The world num­ber one foot­ball team are one of the Euro 2016 qual­i­fied teams. Bel­gi­um made it to the finals of European cham­pi­on­ship as group win­ners of qual­i­fy­ing round of Euro 2016.
Por­tuguese cap­tain Cris­ti­ano Ron­aldo failed to score pen­alty against Bul­garia in last inter­na­tion­al fix­ture. The nav­ig­at­ors lost that game by 1–0. Wilmots sug­ges­ted that he could be res­ted ahead of his club's cru­cial El Clasico.
Por­tugal have lost two of their pre­vi­ous six inter­na­tion­al fix­tures, win­ning all remain­ing. Mean­while, Bel­gi­um have won five of last 6 games and lost once against Wales.
Bel­gi­um scored an impress­ive 3–1 win at home to Italy last time out in a friendly in Novem­ber, a res­ult that under­lined their status as one of the favor­ites to win Euro 2016 in France.