The newly formed soccer club of America, Orlando City SC will pick first in the expansion of Major League Soccer expansion draft and as the super draft after winning draw on last Wednesday. The United States soccer club defeat other soccer club New York City FC to get the first allocation ranking, meaning it gets priority for a member of the United States men's national team.
Orlando City SC starts off on good foot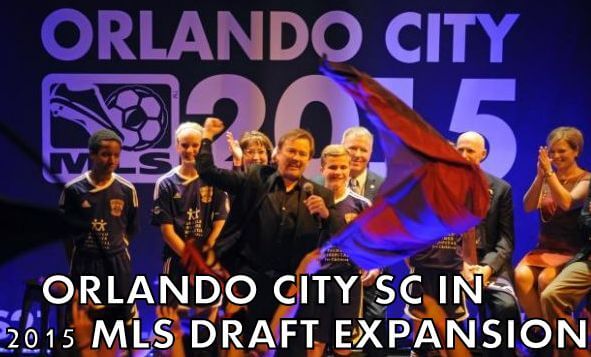 There is no doubt that the new soccer club will have a huge business impact on clubs sports business authority. A winning team has the capability of earning more and more audience along with more customers that cater to sports fans. It also picked priority for players coming from other 2 competitions of United States. After the selection, head coach of Orlando City SC Adrian Heath said "We think we have got some really good young players. What we don't have: we don't have any MLS experience. We think with the expansion draft we are going to get one or two player that will help us straightway. It is important for us that we got some experience." Read also: MLS top goal scorer of all time On last Wednesday, a draw was conducted in which the club won the expansion priority draft. Coach Heath jumped at the chance to pick 1st in 10th December Expansion draft, where teams will select 10 players each from those made available by the other 19 teams of Major League Soccer. Both American clubs [OCSC & NYCFC] are eager to make debut in the next season of Major League Soccer.
2015 MLS Expansion Priority Draft Result List
MLS Expansion Draft: Pick 1 to Orlando City SC, Pick 2 to New York City
Allocation Ranking: Pick 1 to New York City FC, Pick 2 to Orlando City SC
MLS Super Draft: Pick 1 to Orlando City SC, Pick 2 goes to New York City FC
Discovery Ranking: Pick 20 to NYCFC, Pick 21 to OCSC
USL PRO/NASL Player Priority Ranking: Pick 1 to OCSC, pick 2 to NYCFC
Waiver / Re-Entry Draft Ranking: Pick 20 to NYCFC, pick 21 to OCSC
Lottery Ranking: Pick 20 to OCSC, pick 21 to NYCFC
Designated player ranking: pick 1 to NYCFC, pick 2 to OCSC.
Watch the video of expansion draft below https://www.youtube.com/watch?v=v1H3GEvgbHc