The all new boots Nike Mercurial Vapor X CR7 2014–15 for Cristiano Ronaldo are leaked. We have got some leaked pictures of these new boots which will be used by Real Madrid winger. The American kit supplier also revealed its release date. 1 year ago, we have seen Nike Cristiano Roanldo 'The Galaxy Boot' and now its next series is about to launch. Check out the latest leaked pictures and deep look on these new boots of CR7.
Nike Mercurial Vapor X CR7 2014–15 Boots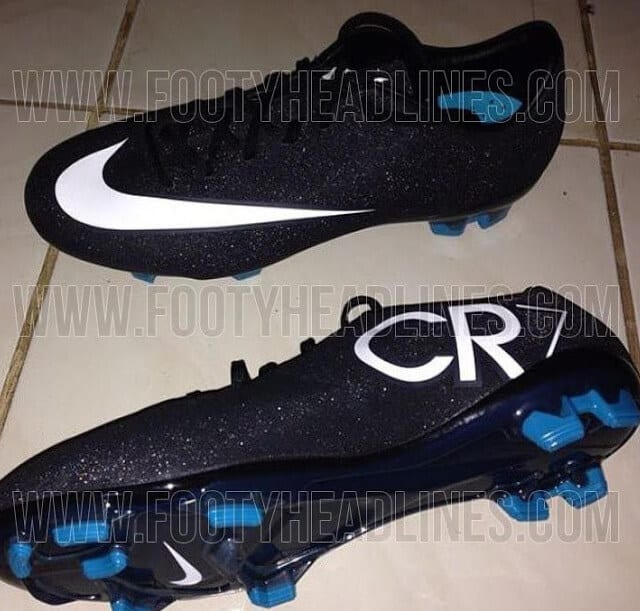 These new football shoes are mainly designed with black background with some white and blue colored applications. White dots are provided on black background of these shoes which gives appearance of dark Universe. It is part of Nike 2014 CR Gala Collection, which will include several different football products with a similar black design. Given below are the leaked pictures of Nike Mercurial Vapor X CR7 new Gala collection boots.
Read also: Nike Mercurial Vapor 9 SG Pro
At the back of right boot, Ronaldo's nickname CR7 is written in white appearance. At the front of each boot, Nike trademark logo is there in white application. The spikes are provided with blue ends for speed control. Dark navy boot outsole comes with four studs at the back of the boot and six light blue studs. Like the whole boots, the outsole features a shimmering effect. Nike has given name "Hyper Turbo" to these new shoes which directs its strength and power.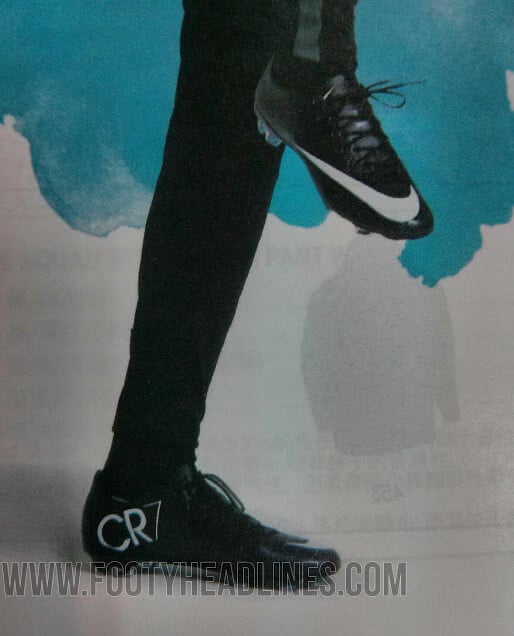 The all new Nike 2014–15 Gala Boot celebrates the formal side of the Real Madrid winger with the CR7 Gala collection. This new collection of Ronaldo brings "post match life to the pitch in an array of diamond graphics and shimmering finishes." Nike Mercurial Vapor X CR7 2014–15 boots are all set to be launched in October 2014 with luxury Nike Cristiano Ronaldo Gala Collection.