OFM [Official Match Ball] of Copa America 2015 is now unveiled by Nike. The 2015 Copa America will be held in Chile from 11th June 2015 until 4th July 2015 but the preparations have been started. The official match ball for the South American football competition was revealed on 16th November 2014 by official partner Nike. The new and unique Nike 2015 Copa America Official Match Ball was released at the national stadium of Chile by Juventus player Arturo Vidal.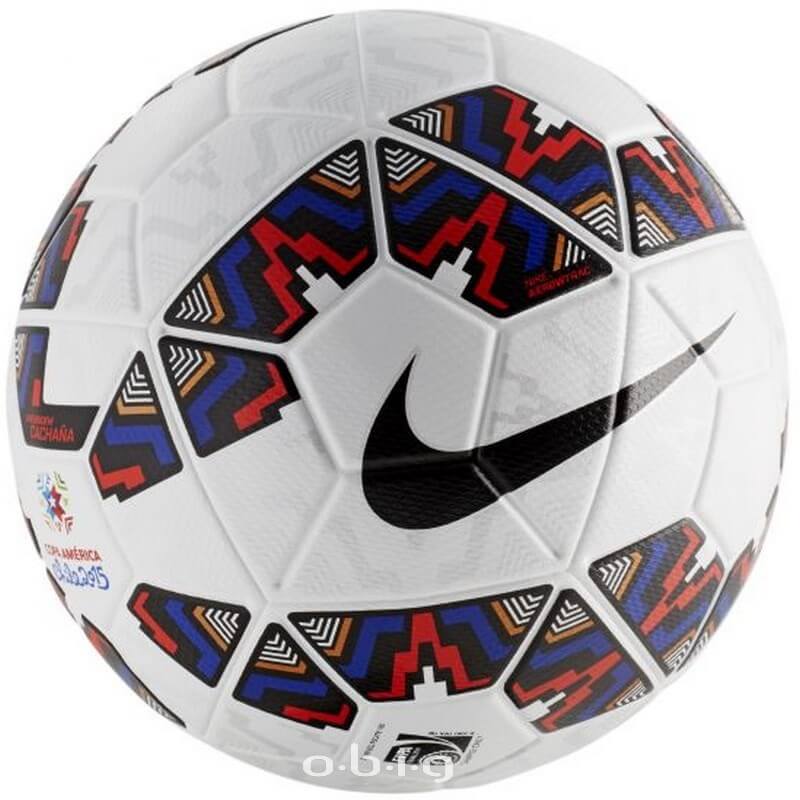 Copa America Ball Named Nike Cachana Revealed
The Official 2015 Copa America Chile soccer ball is manufactured by the American manufacturer Nike. Its name is Nike Cachana which refers to the unique feature of the game in Chile, where fast movements are used to get opponents. The 2015 Copa America new ball Nike Cachana Official match ball is based on Nike Ordem technique namely which is also used for La Liga, Premier League, Copa Libertadores and Series A. The Nike Ordem is the most advanced technology used in the Nike Soccer Ball, including unprecedented flight control with new aerodynamic Nike Aeroe Trac grooves.
2015 Copa America Ball Nike Cachana Color and Design
The Nike Cachana is mainly white in color which has black Swoosh and the official 2015 Copa America logo on the upper. In April 2014, the 2015 Copa America logo was already revealed. The logo features a unique design that reflects the Chilean culture. Read also: Copa America 2015 Draw Schedule A special graphic pattern is designed by Nike with the Chilean culture colors white, blue, red and brown. The colors of the Chilean flag make a statement of the design of the ball.
The Red color represents the people

The Blue color represents the Chilean sky

The Whit Color represents the Andes
The nation's economic engine, a subtle hint of copper is woven into the design. Santiago Street art inspired the use of black and white and the overall pattern of the ball.