Barcelona's forward Lionel Messi was spotted on Andorra mountains in a snowy day with his Antonella and son Thiago Messi. Later, he took a picture and uploaded it on Instagram. The debate may still be raging over whether Lionel Messi could do it on cold, we Tuesday night in Stoke… but the Barcelona star has proved he is certainly capable on a cold, snowy Tuesday afternoon.Actually, Messi have a midweek break from Barcelona. Barca's next game is against Athletic Bilbao which will be played on 8th Feb [GMT].
Lionel Messi With Antonella And Thiago on Snowy Mountain
Leo Messi goes sledding with his family, and the sight of the Argentine sledding down the hill with his son Thiago is every bit as adorable as one would expect it to be. His wife uploaded the whole cute fest to her Instagram account. Watch Video of Messi sledding with his wife and son. You can see in video that Messi and his son has won the sliding race. Of course, because Messi is the best at everything he does, he won little race.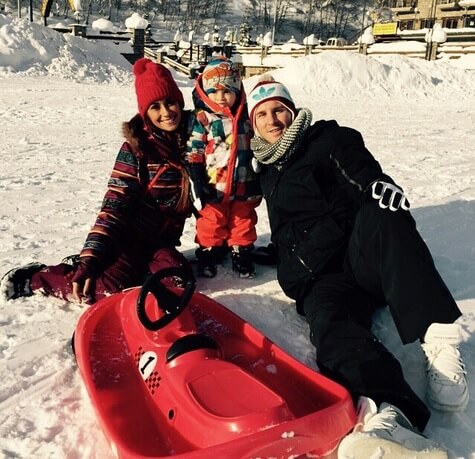 He played his last game for Barcelona against Villarreal, where he he scored a stunning winning goal for Barca. The Catalans are just one point behind the league leaders after playing more game.
Messi has scored 22 goals and is at second spot on leading goal scorers of 2014–15 La Liga. He is 6 goals far from Ronaldo's 28 goals. He has provided the most number of assists in domestic competition [9].
Feel free to share this video with you friends using the social buttons below and let them to enjoy this rare video.