The all new Puma EvoSpeed black yellow football boots for German midfielder Marco Reus has been released by Puma. These new soccer cleats are designed with a special signature and are they also communicate a hidden message that goes far behind football. First look of Puma EvoSpeed 1.3 Dragon boots is now available. Borussia Dortmund star forward is suffering from injury right now, but very soon, he will seen in new Puma EvoSpeed soccer cleats on the pitch. Let's have a close look on these new football boots.
Puma EvoSpeed Black Yellow Boots for Marco Reus
These new boots are divided into two parts which are black and yellow. The German midfielder visit the children hospital in Dortmund ahead of Christmas to make ill children happy. There is special graphic pattern on the black part of new Puma EvoSpeed 2014 Marco Reus boots. It represents six thousands children who are patients in the hospital in every year in Dortmund.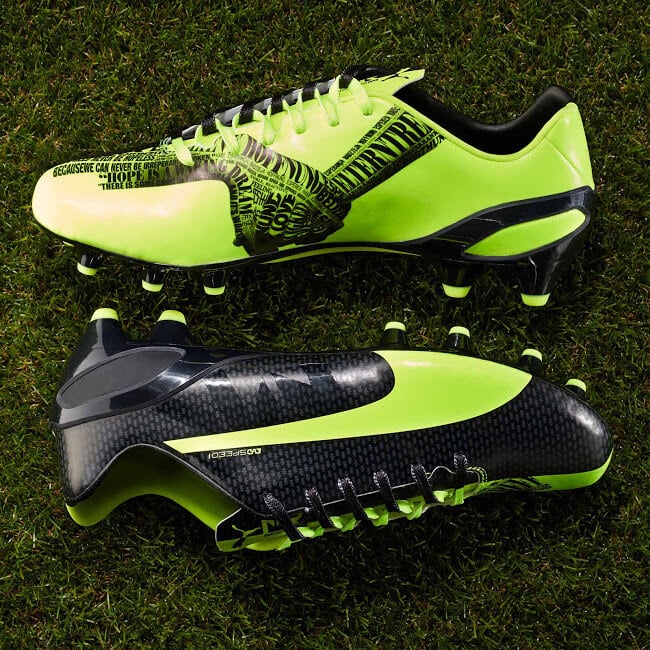 Yellow portion is second part of these studs. It is featured with a deep emotional message which shows the hand of an adult and a children clasping with the words "hope" tattooed in different languages. You can also compare the design of these cleats with that of Borussia Dortmund's colors. Sole of bots are also designed with black and yellow appearances. Black colored spikes on soles are provided with yellow colors. Laces are also made with combination of BVB colors. The twenty five year old footballer likes to wear Puma evoPower. He just played one game with evoSpeed boots. But he would be glad to wear these shoes in his upcoming games. On www.soccer.com the online price of Puma EvoSpeed Marco Reus boots is mentioned as $249.99. You can purchase these boots online from here: click here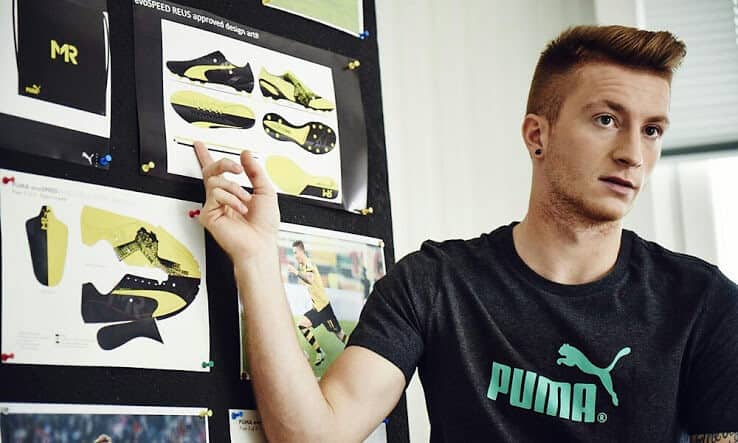 Marco Reus is one of the most wanted footballer of European clubs. Chelsea, Manchester United, Liverpool, Real Madrid and some other clubs are in race to sign the BVB star. He is currently suffering from ankle injury that keeps him out of action till new year. This means Reus will begin new year [2015] with these new Puma EvoSpeed football boots. How much you are excited to watch him wearing these cleats.