One of the most exciting match of Round of 16 of UEFA Champions league is scheduled by a draw conducted by UEFA. For both teams, this could be the toughest task in this competition. One side there are the current champions of La Liga & on the other side, there is team which recently defeated the current champions of Champions league with a perfect comeback. Here is the match date & time of Manchester City vs Barcelona upcoming match of Champions league.
Manchester City vs Barcelona Match Date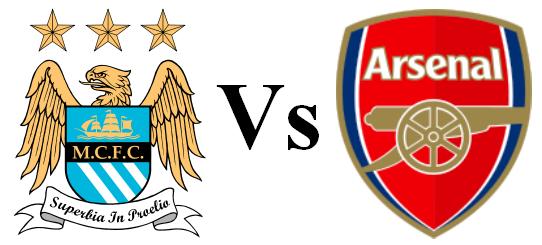 The first head to head of this round between both teams will be played on 18 February 2014 [Tuesday]. This will be played at home stadium of Manchester City i.e. Etihad stadium.
Second head to head of both teams will take place on 13 March 2014 [Thursday]. The second leg game of this round will be organized at home stadium of Barcelona which is Camp Nou. Barca has an incredible record at its home stadium but in this game, anything can happen.
First Leg game Date = 18 February 2014
Second Leg game Date = 13 March 2014
Time of Manchester City vs Barcelona Match
Timing of first leg match of 18 Feb 2014 = 19:45 or 7:45 pm [GMT] & 01:15 or 1:15 am [IST].
Timing for second leg match of 13 march 2014 = 19:45 or 7:45 pm [GMT] & 01:15 or 1:15 am [IST].
Currently, Barcelona is at 1st position in UEFA team ranking. In last season, the Spanish club ended its season in Semi finals after loss in both home away games against Bayern Munich.
Their rivals of Round of 16 are at 18 spot in UEFA club ranking. In this season, The sky blues ended Group stage with 15 points in bag & win against current champions Bayern Munich. So which side on you are?