Former Real Madrid and current Manchester United midfielder Angel Di Maria could sign for La Liga champions Barcelona this summer. According to latest reports of sport-English.com, Barca could offer Angel Di Maria a return to La Liga. Di Maria was signed by Van Gaal last summer with record price in the history of British football who is not happy with his current position at the club. Real Madrid's El Clasico rivals, Barcelona could sign him for the next season of La Liga as the Catalan club have been in touch with the Argentina international to verify his desire to return to La Liga.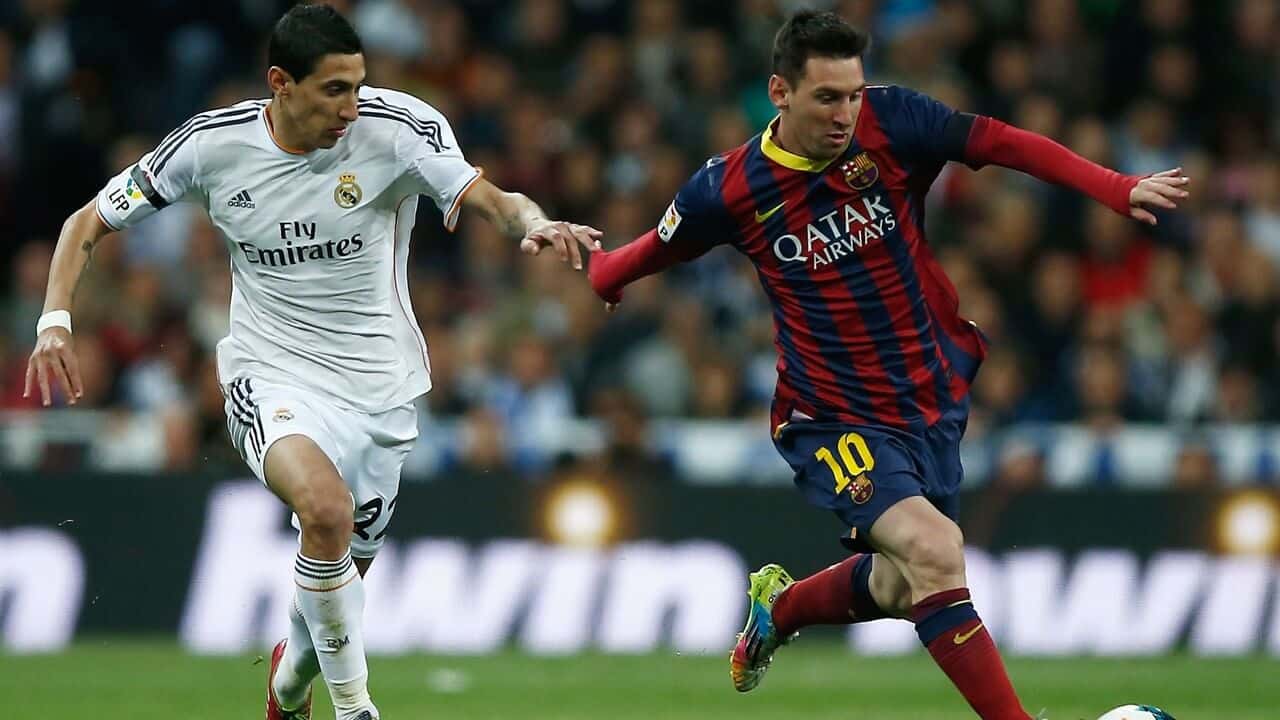 Lionel Messi Wants Angel Di Maria To Barcelona
His team partner Lionel Messi also wants Angel Di Maria to Barcelona. The Argentina international is keen for his compatriot to leave Manchester United and head to Barca.
Club manager Luis Enrique had given a list of instructions to be followed in regards to planning for the next season. He asked for a player with speed, capable of unbalancing defenses and opening up tight games. In short, he wants to sign a player to take the weight off the demands on Lionel Messi and Neymar to change games.
Di Maria made an exciting start to the season, scoring an outstanding goal away to Leicester City in a shock 5–3 defeat, after sealing a 59.3 million pound move from Real Madrid. But he is a part of Argentina squad of Copa America 2015, was dropped during the second half of the season and his current status at the club worries him.
About his position, he said "Yes [It has affected me]. For me, and my family. Not everything goes as I want, because I don't play. Because I came with an intention and end up on the bench. It's hard to tell how I feel there."
Well, it looks like Angel Di Maria is really not happy with his current club. If Barcelona signs him, then he will be playing against his former club which could be another interesting move in El Clasico rivalry.