The Uruguayan & Liverpool forward Luis Suarez is yet another in the controversy of biting his opponent. We have collected some funniest bite memes pictures of Luis Suarez just for fun. During last match of group stage in 2014 World Cup against Italy, he bit Giorgio Chiellini. Replays proved that it was a sure bite but, match referee didn't noticed it & no action was taken against him by the referee. Football Internationale de football association decided to ban him in his upcoming game which will be declared official very soon. Till then, have a look on best bite memes of Luis Suarez.
Best Bite Memes Images of Luis Suarez
1. Need a Tooth Pick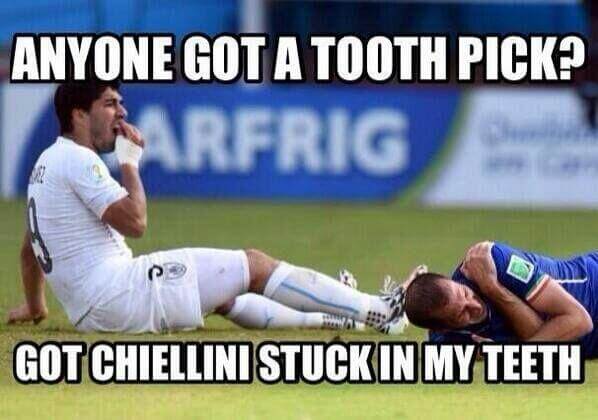 2. I Don't Know Who are You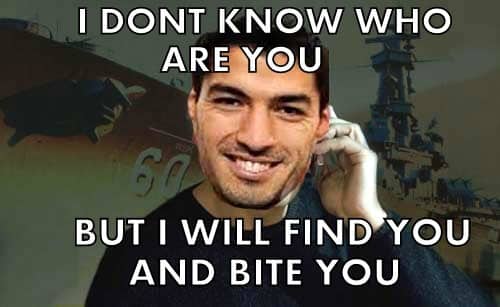 3. Suarez Was Here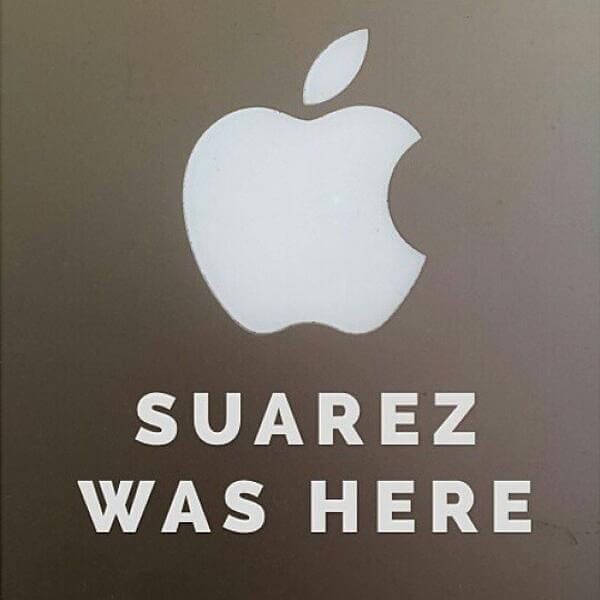 4. Gabbar & Thakur Sholey Scene [Indian movie scene]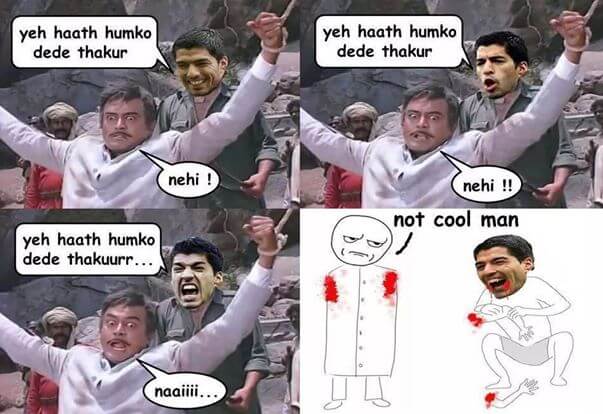 5. New Opener in Limited Edition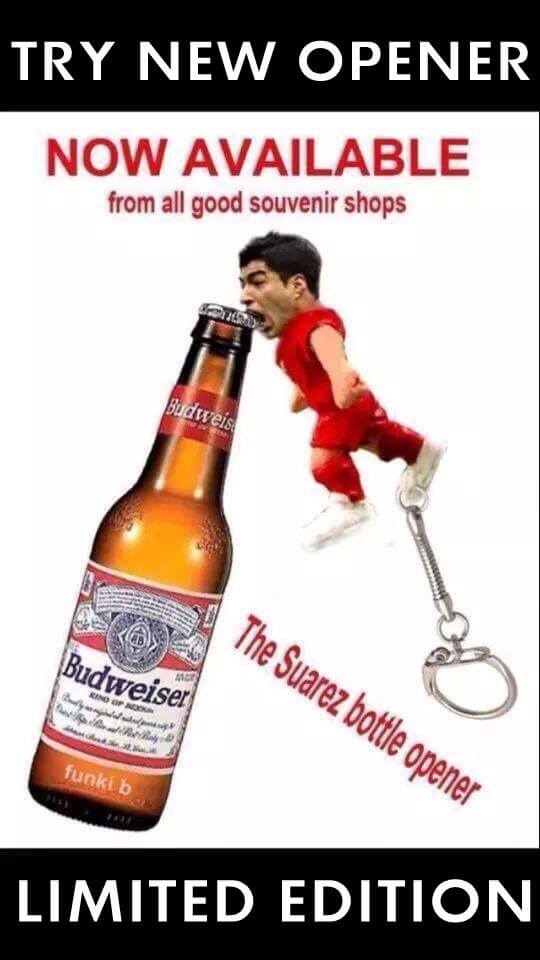 6. Offers Rejected from Suarez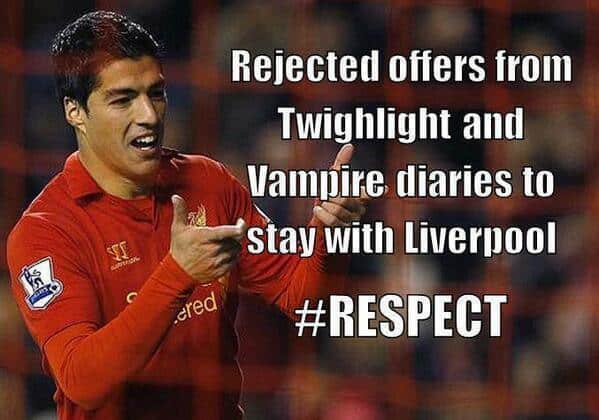 7. The Hat-trick completed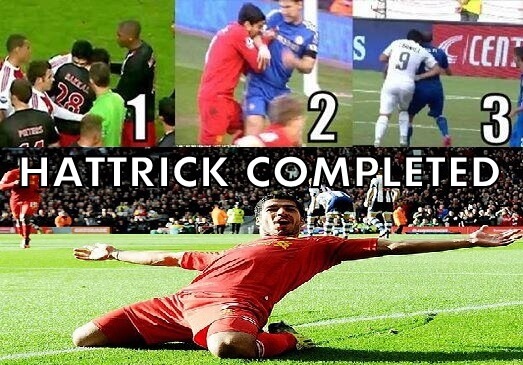 8. If you cant beat them, eat them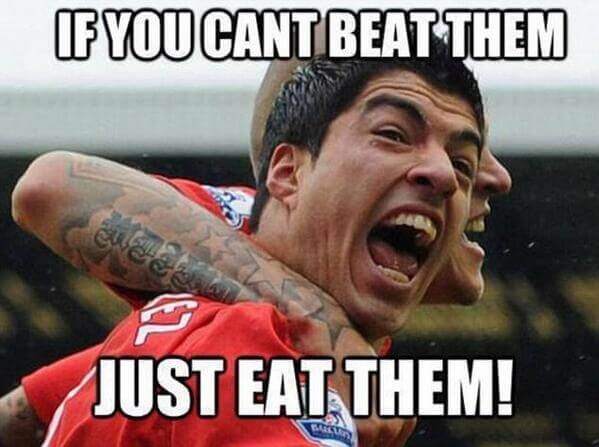 9. Who is more dangerous?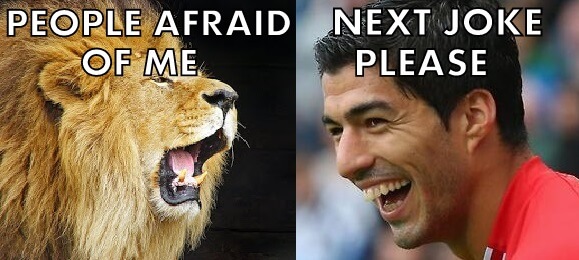 10. Heat Map of Luis Suarez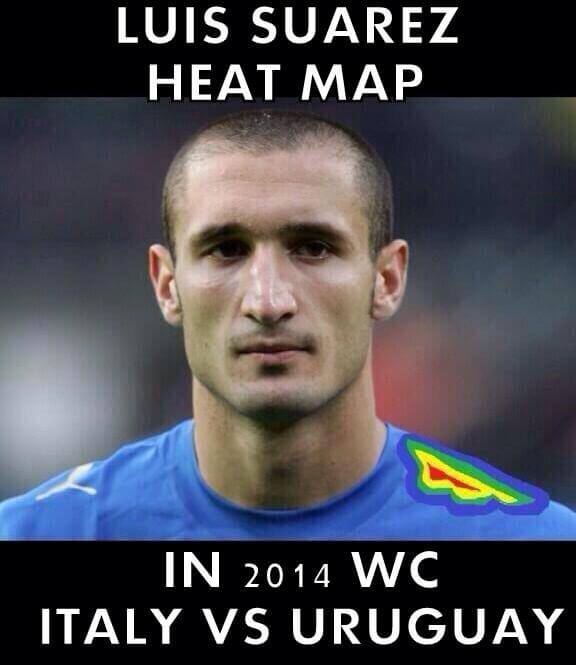 It is expected that the player will be banned for minimum of 6 months. In the year of 2010, he was banned for 7 matches for biting Otman Bakkal. Also, in last year [2013] he got banned for 10 games biting Brainslav Ivanovic. Have a look on these memes & let us know your feedback. Which one do you like the most?