They say that one picture is worth a thousand words. This certainly applies to the stunning photo in which the photographer captured Gerard Pique desperately grabbing the shirt of Kylian Mbappe rushing towards the goal.
While Lionel Messi and Cristiano Ronaldo were licking their wounds after the European debacle in the middle of the week, the Frenchman celebrated perhaps his brightest moment in the Champions League. We have talked for a long time about how good and talented he is, but in 2021, what has been predicted for so long may finally happen: Mbappe will finally establish himself as an elite and leading player of the planet.
Very soon, football will change forever. Right now, the future of the game is being decided. And it's not just about a new Super League or a reformed LCH, but about what Mbappe and Holand will do. If the two end up in the same league, it will completely change the balance of power in European football. It happened when Ronaldo and Messi met in La Liga. Taking this as a fact, we can't help but wonder, so what does the future hold for Mbappe? Will he repeat the geniuses' successes from Portugal and Argentina and become the new idol of millions? We talked to experts who shared their thoughts on this matter…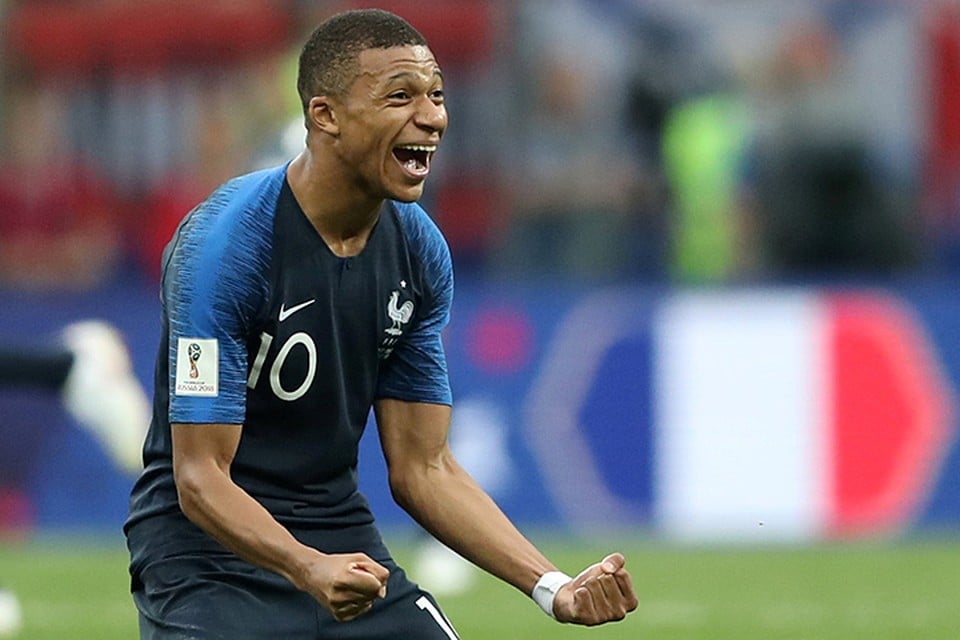 Talent
Before that Tuesday night, the last man to score a hat-trick at the Camp Nou was Andriy Shevchenko of Dynamo Kyiv. His achievement has been held since 1997. Shortly after his feat, the Ukrainian moved to AC Milan, which, in turn, forced Internazionale to sign Ronaldo-perhaps the closest analogue of Mbappe from modern history. Serie A has finally established itself as the strongest league in the world, and it is the presence of these two elite performers that have influenced this.
Mbappe's current deal with PSG expires in the summer of 2022. At the same time, Holand will be available at a very reasonable price of 75 million euros. In one transfer window, there can be a serious reshuffle of forces. Sceptics can be understood, but the Champions League of recent weeks clearly illustrates the undeniable fact that a generational change is not far off.
Mbappe is already a world champion, already the most expensive footballer on the planet. Even in the era of the pandemic, its market value is only growing. To finally make sure of our words' truth, we looked at the analysis of the brightest 22-year-old strikers of recent years. What needed to be proved: Mbappe's progress was incredibly fast — so much so that all the others were left far behind. Compared to Messi of the same age, Mbappe is slightly ahead. He also bypasses Ronaldo and Lewandowski, who parted a little later.
But let's look at Holand. Is he in a hurry or something? The taciturn Norwegian prefers to prove his status with action, and his coefficient of 0.97 goals not from the penalty spot in 90 minutes does not know the equal. The 20-year — old's double against Sevilla set a new record, beating Ajax's Roy Makaai to score more than nine League goals in a record-low number of games. The Leeds native now boasts 18 goals in 13 games. The only one who was about as good at that age was the legendary Raul from Real Madrid. However, Mbappe is only a goal behind. If you believe the statistics, neither Messi nor Ronaldo was so effective at this age.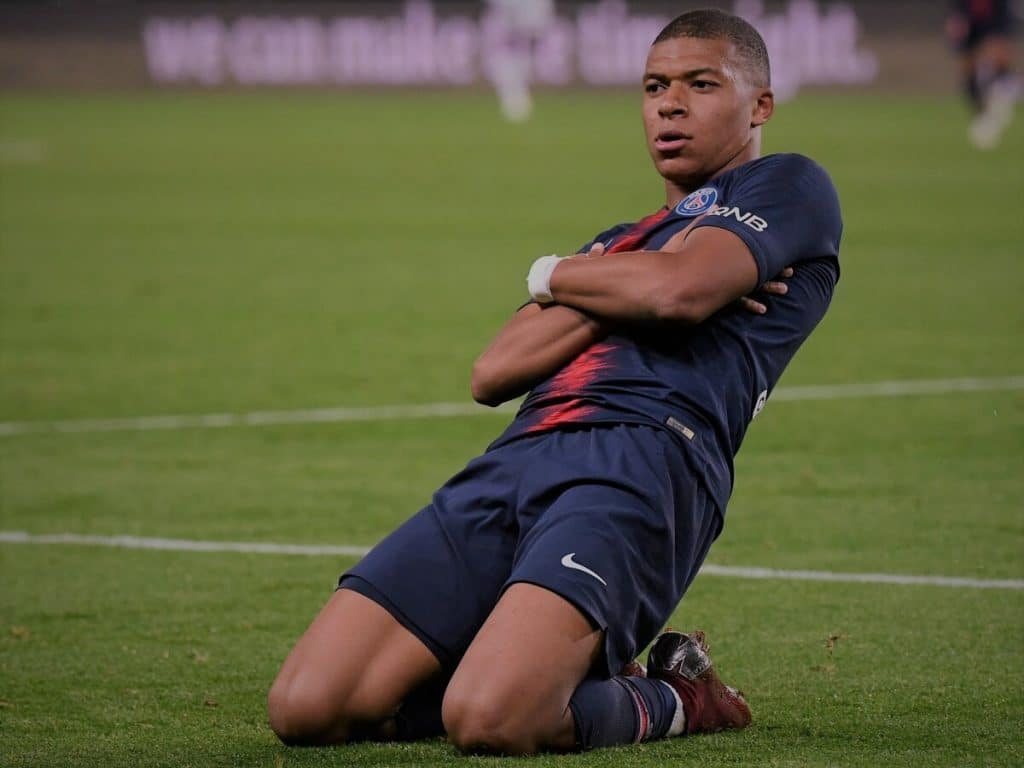 The future
Mino Raiola likes to compare his clients to works of art. Holand, for him, is the" Cry " of Edvard Munch because this is the reaction he causes in the defenders of the opponent. So far, the Norwegian has terrified the Bundesliga defencemen, but there is no doubt that he will leave the German League behind. Raiola, in fact, confirmed this back in December: "when he leaves, he will do it not because of money, but because of ambition." Mbappe's situation is slightly different. "Dortmund — is a respected team, but most often, all its stars sooner or later move to a stronger club. But PSG is the club that stars usually go to. This is no longer the "red-blue", which joined the team of Ronaldinho in 2001 — this club is much bigger.
Qatari money transformed Parisians from, in fact, an outsider to the new Manchester City, which took the place of the degrading AC Milan in the Champions League. The Qatari project is almost ten years old, and if we recall the words of President Nasser Al-Khelaifi, he immediately promised not to chase Messi but to find his own counterpart. The search dragged on: Javier Pastore was good but not good enough. With Zlatan Ibrahimovic and Neymar's arrival, Parisians finally turned into the new "Galacticos", but something was missing. Someone. Mbappe. But it could have been different. The Frenchman could have left Monaco for Real Madrid back in 2017, but he chose PSG, who had just poached Neymar. It was a summer of incredible spending, but no matter how much you want to scold the extravagance of the Parisians, few people will argue that they were more clever with their resources than the same "Barcelona", in fact, wasted 222 million euros earned on the sale of the Brazilian.
As for the Qatari owners, everything is clear: they do not want their main star to leave. Would Barcelona have sold Messi before he was finally revealed? No one is putting pressure on PSG, and they do not need the money they will receive after the striker's sale. Well, the pandemic has only strengthened PSG's status as the most stable club in Europe: while most of the giants are shaking for every penny, the Parisians are completely calm. It used to be possible to point the finger at the giants of Spanish football, but they no longer resemble themselves a decade ago. Barcelona's debt is estimated at 1.17 billion euros. Here they think not about who to buy but how to keep Messi. Real Madrid is hardly the best situation: it is slightly better with finances, but there is no star of Messi's level left after Ronaldo's departure. But so far, there are other concerns here: what to do with coach Zinedine Zidane. Leonardo smiles calmly, comforted by the knowledge that his competitors have nothing to offer his players. There is money here, and there is a real chance of winning the LCH. What more could you ask for? Previously, Neymar could not stop thinking about how great Barcelona is, but after the crisis of 2020, still unresolved, he stopped dreaming about Catalonia. "Is there a club in the world that would be better than PSG and whose ambitions for the next five years are comparable to ours? I don't think so," Leonardo says confidently. But does Mbappe want to stay in Ligue 1? He's already won everything in France. He took the championship with an outsider (Monaco) and a grandee. He is the winner of the home quadrupole, twice the top scorer of the championship and the year's player. What else is left? One insider calls PSG "a big-budget version of Celtic or Rangers, where a player of Mbappe's level can score goals even in his sleep.
But who knows how Mbappe sees it all. Ligue 1 is his home. He is not devoid of patriotism. When Lyon knocked Manchester City out of the Champions League, Mbappe openly gloated, mocking critics of the French championship, who called it a "farmer's league". As a key player of the championship-winning Monaco, he knows perfectly that even the current PSG can be beaten. In 2012, Montpellier managed to do this, and the current championship race is much more difficult than we are used to seeing. When the Parisians arrived in Barcelona, no one considered them favourites. We are used to calling Ligue 1 a boring and predictable league, but the facts indicate that everything is not so unequal in France. However, some negatives cannot be ignored. In particular, the financial collapse that occurred after the TV deal with Barcelona's Mediapro, estimated at 3.25 billion euros, fell through. The potential of Ligue 1 is complicated to assess. Many of its competitors are more optimistic: Serie A and the Bundesliga have long attracted non-public shareholders' attention.
However, there is no hurry for Mbappe — even if he signs a five-year deal when it comes to an end, he will be only 27 years old. Perhaps Ligue 1 is not so bad even for a player of Mbappe's level. We must not forget about the planned reforms of the LCH, which will increase the number of matches by 80% from 2024. It all depends on the player's priorities. If he wants to become a world-class star like Messi, Ronaldo and Beckham, staying in the relatively unpopular French league is not his best interests. To do this, he'd better try out for England-no matter what PSG achieve.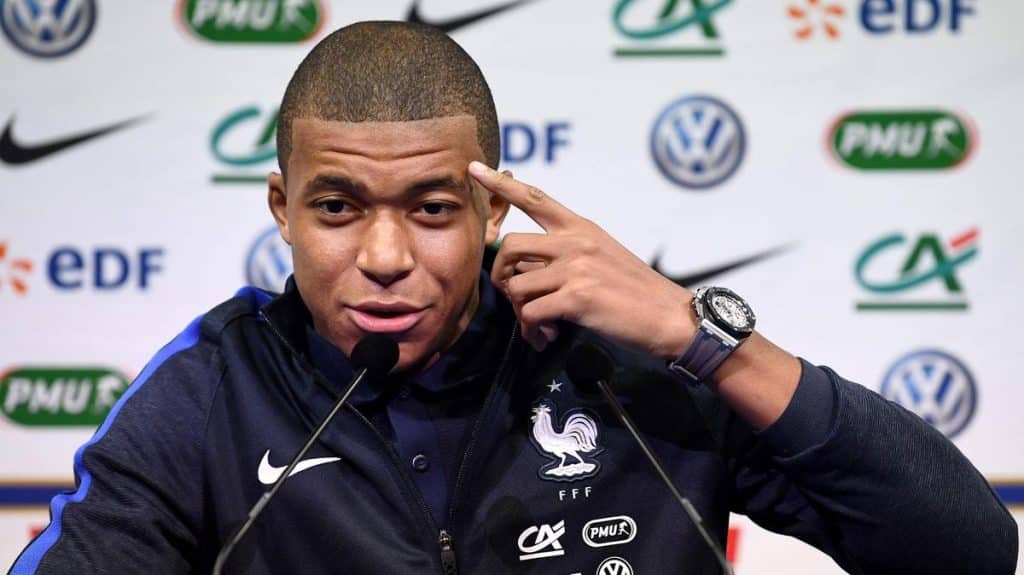 Brand
All football fans know Kylian Mbappe — he has been their idol for a long time. But how many people see his performances outside of the Champions League, the Euro or the World Cup? And in general, can we seriously say that Mbappe is a world-class star in terms of recognition?
Let's say you don't sit on football portals and listen to themed podcasts. Then how do you know what a kid from the suburbs of Paris is doing there? "His profile is in deplorable condition," says an experienced agent. Facebook, Instagram, Twitter, and Facebook have 56.2 million followers, and Mbappe has 56.2 million followers on social media. This is five times more than Holand, but only 10% of the performance of Ronaldo, who recently became the first person in history to collect more than half a billion followers. And our world champion, who speaks excellent English and Spanish in addition to French, did not even come close to those figures. Becoming a world-famous person is much more difficult than many people realize. It is not enough to play well — you need to present yourself in the right light. And if we look through the Frenchman's feed, we will notice almost no commercial partners. No, it's all the same: celebrating victories, taking notes about the national team, and communicating with your teammates. So what, you say. He lives in football and thinks only about it. Other elite athletes are not delusional about sponsorship deals. This is true. It all depends on Mbappe. If he wants to follow the Portuguese example and become a star without the prefix "football", but he will have to step out of his comfort zone and expand the circle of assistants. The help of the family and a lawyer is not enough. He needs to conquer other markets and spheres.
Now many agencies are watching Mbappe's every move with interest. So far, it remains a big uncertainty for a million people. How does he talk, what ideas does he support, and what does he think about? What does it strive for? Cynically, yes, but the same Marcus Rashford with his school rations did more. Even in football, Mbappe's voice is barely audible. What he said, Pochettino tells us. What about him? Where is his charisma? The only person who can stop the Frenchman is not Piquet, but himself because he has every chance to catch up and overtake all his idols.