Real Madrid midfielder James Rodriguez had some gentle words for new manager Zinedine Zidane. The Colombian footballer speaks up about the response of Real Madrid players to Zidane who replaced Rafael Benitez this January. Rodriguez has not played more than half of this season, but trained under both coaches and noticed one thing. He also believes that the club has made the correct decision in appointing Zidane as the head coach of Spain's capital club. So read what he said about Zidane.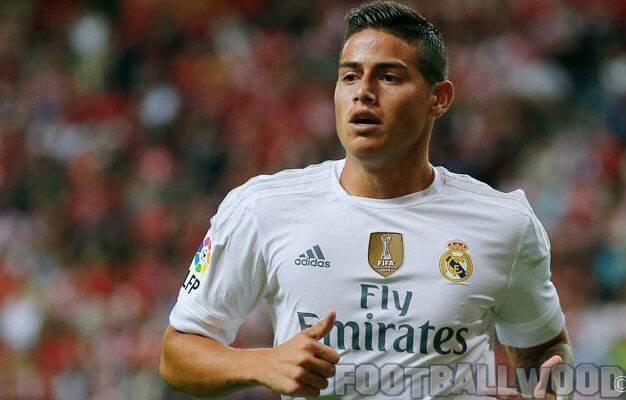 James Rodriguez: Everybody Listen More To The New Coach
The FIFA World Cup 2016 Golden boot winner has been at the heart of speculation in recent weeks following inconsistent performances and some off field distractions including being caught speeding by police. Read also: Barcelona vs Athletic Bilbao telecast in India Zidane won the first two games in his charge as new manager of Real Madrid, but drew against Real Betis that costed them four points behind league leaders Barcelona. After the match he told to reporters that "I think today I was good. Now we will train more and that helps me a lot. The change of coach was good. Everybody listen to the new coach." Read also: Manchester United vs Chelsea IST Time Real Madrid's next game is against Espanyol on 31st of Jan 2016 at the Santiago Bernabeu.