Paul Pogba, once a bright star on the European football sky, fell down to mediocrity since moving back to Manchester United on a world record £89 million back in 2016. A United prospect himself, Pogba went to try his luck at Juventus in 2012 and grew into one of the better young midfielders in Europe. His big-money move to Manchester United four years later should have resurrected the Red Devils' chances of winning the Premier League and the Champions League as well. Not only did the club not perform well during Pogba's second tenure at the club, but it also pointed out the French star as one of the weakest links.
No one's really sure where it all went wrong for Paul Pogba. He's been in impressive form for France last summer at the World Cup, but things at Manchester United haven't been great. Stories regarding his attitude toward the club and players have marred Pogba's image, with speculation about moving on from United mounting up. Even bookies haven't stayed calm – with so many clubs lining up for the French star, odds are getting slashed by the day. Juventus, Barcelona, Real Madrid and other European giants have reportedly tried to sign the obviously troubled midfielder and you can place a bet on his next club right now. You can find all the bonus offers from Betway at this link and check out the special markets for Pogba's next destination. If you're lucky to predict right, you could get your hands on a solid sum of money. Real Madrid is in the lead right now, with Juventus not too far behind. Interestingly enough, there's a handful of clubs before Barcelona, who was once considered the top club for Pogba's signature.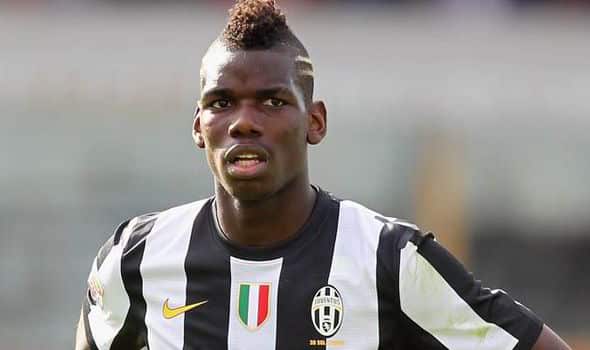 It always seems like we're days apart from Pogba's decision over his future. The French star has admitted that it might be time for a new challenge, obviously aware that the move back to Manchester United was a mistake. It all went from bad to worse under Jose Mourinho. Pogba and the Portuguese manager didn't get along well, with the French midfielder constantly placed on the bench. When Mourinho left, Pogba was given a new lifeline under new manager Ole Gunnar Solskjaer and things were great in the beginning.
Under Solskjaer, the Red Devils seemed to be back to their winnings ways. Manchester was winning games left and right, miraculously overcoming a powerful PSG side in the Champions League. Pogba was the heart and soul behind Manchester's success at that time. The midfielder was back to his best, scoring and assisting non-stop. However, it all went downhill for him from there.
Although the reasons are not clear, Pogba's performances after the PSG tie have dipped quite a bit. Manchester United quickly fell out of the top four in the Premier League and were ousted by Barcelona in the CL. Pogba went goal- and assist-less for a long time, and it was obvious that something's happening behind the curtains. If you ask experts, his performance dip after April is correlated to Zidane's return to Madrid in March. It apparently gave Pogba an excuse to leave again, with reports flying in that Pogba's agent is in constant contact with Real.
Since then, the rumor mill about Pogba's next destination never stopped. In latest reports, Juventus have offered Paulo Dybala in return for Pogba, with both players in a similar situation right now. Pogba's previous club prefers the French playmaker to the Argentinian ace, and if experts are to be believed, it's a viable offer for Manchester United.
Paul Pogba will definitely have a new club this summer – it's just a question which suitor he chooses. Maybe it's better this way – his attitude toward the club and performances have been abysmal, so it's time for Manchester United to cash in before things get out of hand.