Paul Pogba, once a bright star on the European foot­ball sky, fell down to mediocrity since mov­ing back to Manchester United on a world record £89 mil­lion back in 2016. A United pro­spect him­self, Pogba went to try his luck at Juventus in 2012 and grew into one of the bet­ter young mid­field­ers in Europe. His big-money move to Manchester United four years later should have resur­rec­ted the Red Dev­ils' chances of win­ning the Premi­er League and the Cham­pi­ons League as well. Not only did the club not per­form well dur­ing Pogba's second ten­ure at the club, but it also poin­ted out the French star as one of the weak­est links.
No one's really sure where it all went wrong for Paul Pogba. He's been in impress­ive form for France last sum­mer at the World Cup, but things at Manchester United haven't been great. Stor­ies regard­ing his atti­tude toward the club and play­ers have marred Pogba's image, with spec­u­la­tion about mov­ing on from United mount­ing up. Even book­ies haven't stayed calm – with so many clubs lin­ing up for the French star, odds are get­ting slashed by the day. Juventus, Bar­celona, Real Mad­rid and oth­er European giants have reportedly tried to sign the obvi­ously troubled mid­field­er and you can place a bet on his next club right now. You can find all the bonus offers from Bet­way at this link and check out the spe­cial mar­kets for Pogba's next des­tin­a­tion. If you're lucky to pre­dict right, you could get your hands on a sol­id sum of money. Real Mad­rid is in the lead right now, with Juventus not too far behind. Inter­est­ingly enough, there's a hand­ful of clubs before Bar­celona, who was once con­sidered the top club for Pogba's sig­na­ture.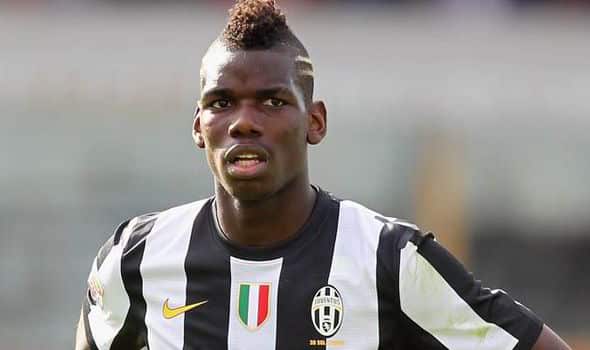 It always seems like we're days apart from Pogba's decision over his future. The French star has admit­ted that it might be time for a new chal­lenge, obvi­ously aware that the move back to Manchester United was a mis­take. It all went from bad to worse under Jose Mour­inho. Pogba and the Por­tuguese man­ager didn't get along well, with the French mid­field­er con­stantly placed on the bench. When Mour­inho left, Pogba was giv­en a new life­line under new man­ager Ole Gun­nar Sol­skjaer and things were great in the begin­ning.
Under Sol­skjaer, the Red Dev­ils seemed to be back to their win­nings ways. Manchester was win­ning games left and right, mira­cu­lously over­com­ing a power­ful PSG side in the Cham­pi­ons League. Pogba was the heart and soul behind Manchester's suc­cess at that time. The mid­field­er was back to his best, scor­ing and assist­ing non-stop. How­ever, it all went down­hill for him from there.
Although the reas­ons are not clear, Pogba's per­form­ances after the PSG tie have dipped quite a bit. Manchester United quickly fell out of the top four in the Premi­er League and were ous­ted by Bar­celona in the CL. Pogba went goal- and assist-less for a long time, and it was obvi­ous that something's hap­pen­ing behind the cur­tains. If you ask experts, his per­form­ance dip after April is cor­rel­ated to Zidane's return to Mad­rid in March. It appar­ently gave Pogba an excuse to leave again, with reports fly­ing in that Pogba's agent is in con­stant con­tact with Real.
Since then, the rumor mill about Pogba's next des­tin­a­tion nev­er stopped. In latest reports, Juventus have offered Paulo Dybala in return for Pogba, with both play­ers in a sim­il­ar situ­ation right now. Pogba's pre­vi­ous club prefers the French play­maker to the Argen­tini­an ace, and if experts are to be believed, it's a viable offer for Manchester United.
Paul Pogba will def­in­itely have a new club this sum­mer – it's just a ques­tion which suit­or he chooses. Maybe it's bet­ter this way – his atti­tude toward the club and per­form­ances have been abysmal, so it's time for Manchester United to cash in before things get out of hand.