The third season of the Indian Super League begins at the Indira Gandhi Athletic Stadium in Guwahat, as the home team NorthEast United FC take on Kerala Blasters in the debut game of the competition. Reigning champions Chennaiyin FC kick their title defense off the next day against season 1 winners Atletico de Kolkata in Kolkata. The theme song of ISL received great reviews from supporters. You can download this ringtone following instructions from our previous post. You can familiarize yourself with the Lyrics of this fantastic song right here below!
Indian Super League 2016 Theme Song Lyrics [Come On India Let's Football]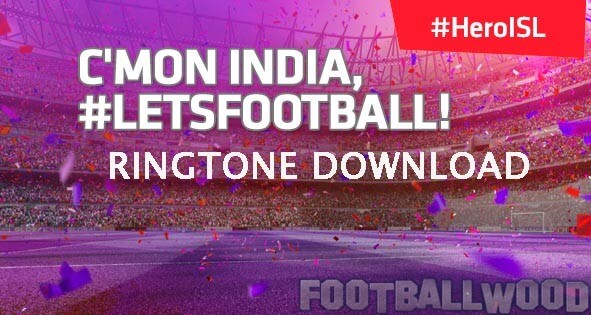 Bajegi seeti, bajegi seeti, udega ball, udega ball Bajegi bajegi seeti – [2X] Udega udega ball – [2X] Come on India Let's football Lets football… Lets football O ooooo [2X] Dekhe sapne kare kamaal dekhe dekhe sapne kare kamaal come on India Let's football let's football Apne dil ka yahi hai haal humne dekha yahi hai haal come on India let's football come on India let's football let's football let's football aaa lets football aaa let's football. We hope you found what you were searching for. You can share this article with others to share this Lyrics of Indian Super League Theme Song. Come On India, Let's Football.