You have probably heard that a girl suicide because of her failure in academic or in other field, but you have hardly heard that a girl committed suicide because of loss of Brazil in semi final match of 2014 FIFA World Cup. Defeat of World Cup host nation is not only in Brazil, it is widely seen all over the world.
Nepali Girl Commits Suicide After 1–7 defeat of Brazil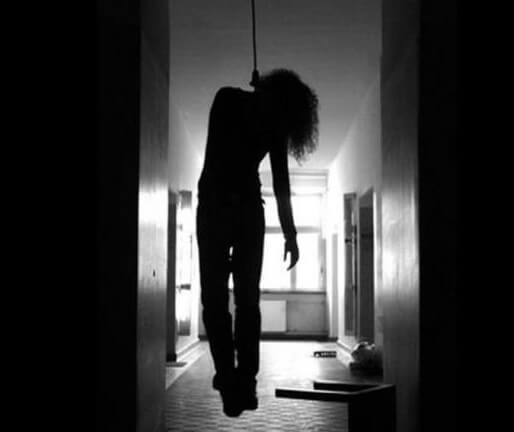 According to recent reports 'the name of girl is Pragya Thapa. She was a die hard fan of Brazil football team who was living in Sunsari district, Nepal. She was the only one who was supporting Brazil in World Cup tournament in her family. Her mother & sister were supporting the German team in first semi final. The 15 year old girl couldn't tolerate teasing from her friends which forced her to take a shocking step. Her sister & mom were enjoying win of Germany over Brazil, but they couldn't realize how sad she was. Pragya Thapa was studying in 10th standard in a local school. Pragya's grandparents were looking for her as her father works in a Gulf country. Nepal Police had a discussion with her friends & it is disclosed that she was studying in her room before she hanged herself. A Nepal police inspector stated that "She was anxious to see Brazil in the final, but it went down to Germany. Some of her friends started teasing her for supporting Brazil. Later in the morning, she took an extreme measure by hanging herself in her own room". Loss of Brazil by 1–7 against Germany is the biggest loss of this nation in the history of football. Some of Brazilian fans were spotted with tears in their eyes before the end of game. German coach Joachim Loew also showed huge respect for Brazil & their fans. The 45 year old coach said "We had great hopes in 2006 too and you can feel the pressure that the hosts could end up being a burden. All 200 million people here want you to get to the final. That can cause your players to tighten up. I feel Sorry for Luiz Felipe Scolari. I know how he feels". This is game in which only one team will win. So fans should not take it so serious to take this kind of decision. From our whole team of Footballwood, may soul of Pragya Thapa rest in peace.