Real Madrid midfielder maestro Luka Modric stated that Gareth Bale is a great player and he can win FIFA Ballon D'or one day. The Croatian midfielder has very good relations with the Welshman and knows when Bale is capable of. Luka Modric wanted to discuss the significant engagement he and his colleagues Cristiano Ronaldo, Marcelo and Sergio Ramos would be attending in Zurich on Monday.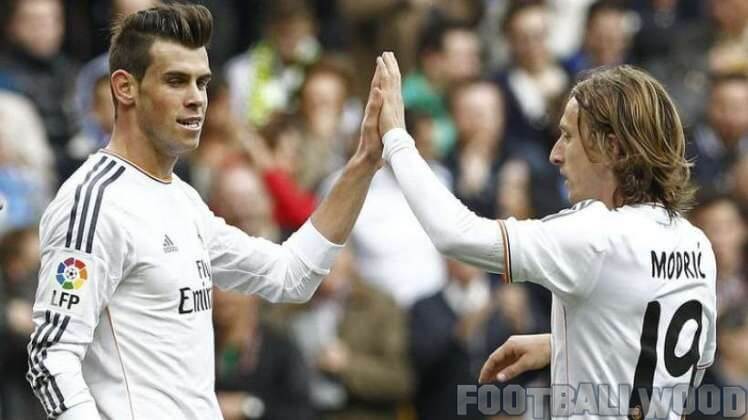 Gareth Bale Can Ballon D'or One Day, Says Luka Modric
Luka Modric was named as one of the best midfielder of FIFPro World XI during the FIFA Ballon D'or gala ceremony. Before Real Madrid, Luka Modric and Gareth Bale played together at Premier league club Tottenham Hotspur. Modric said "I have got a very good relationship with Gareth. On Saturday after the game, I told him that if he keeps playing like this then I do not see any reason why he can't be there in the top team and then go on to win it. He has all the possibilities. He is a great player. Powerful, quality, everything. I hope in the future that he will be here." Being the new manager of Real Madrid, Zidane stated that he wants to sign Paul Pogba. Modric also said few words about Zidane who managed Real Madrid for the first time last Saturday. He told "He was a great player and I believe he will be a great coach. He was a great player. One of the best in football history. Certainly this helps when you walk into the dressing room with so many stars. I hope we can start playing better and better." Real Madrid's next fixture is against promoted side Sporting Gijon. After 12 wins and 4 draws in 19 games of La Liga this season, Real Madrid are at third spot in current league standings.