Real Mad­rid mid­field­er maes­tro Luka Mod­ric stated that Gareth Bale is a great play­er and he can win FIFA Bal­lon D'or one day. The Croa­tian mid­field­er has very good rela­tions with the Welsh­man and knows when Bale is cap­able of. Luka Mod­ric wanted to dis­cuss the sig­ni­fic­ant engage­ment he and his col­leagues Cris­ti­ano Ron­aldo, Mar­celo and Ser­gio Ramos would be attend­ing in Zurich on Monday.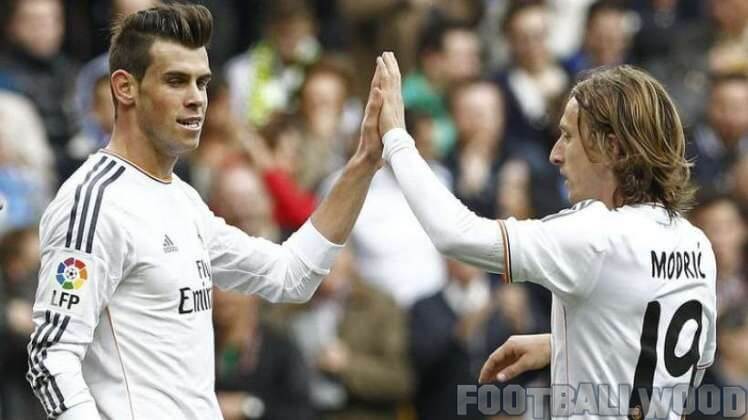 Gareth Bale Can Ballon D'or One Day, Says Luka Modric
Luka Mod­ric was named as one of the best mid­field­er of FIFPro World XI dur­ing the FIFA Bal­lon D'or gala cere­mony. Before Real Mad­rid, Luka Mod­ric and Gareth Bale played togeth­er at Premi­er league club Tot­ten­ham Hot­spur.
Mod­ric said "I have got a very good rela­tion­ship with Gareth. On Sat­urday after the game, I told him that if he keeps play­ing like this then I do not see any reas­on why he can­'t be there in the top team and then go on to win it. He has all the pos­sib­il­it­ies. He is a great play­er. Power­ful, qual­ity, everything. I hope in the future that he will be here."
Being the new man­ager of Real Mad­rid, Zid­ane stated that he wants to sign Paul Pogba.
Mod­ric also said few words about Zid­ane who man­aged Real Mad­rid for the first time last Sat­urday. He told "He was a great play­er and I believe he will be a great coach. He was a great play­er. One of the best in foot­ball his­tory. Cer­tainly this helps when you walk into the dress­ing room with so many stars. I hope we can start play­ing bet­ter and bet­ter."
Real Mad­rid's next fix­ture is against pro­moted side Sport­ing Gijon. After 12 wins and 4 draws in 19 games of La Liga this sea­son, Real Mad­rid are at third spot in cur­rent league stand­ings.