Football Players and their sons images
Footballers are not just sportsmen, they are great fathers too. Whenever they gets time, they prefers to spend some moments with their sons. We have made a list of footballer and their sons with hart touching pictures just for you. Get ready to look cute sons of some footballers which we are going to share with you.
Thiago Messi, Son of Lionel Messi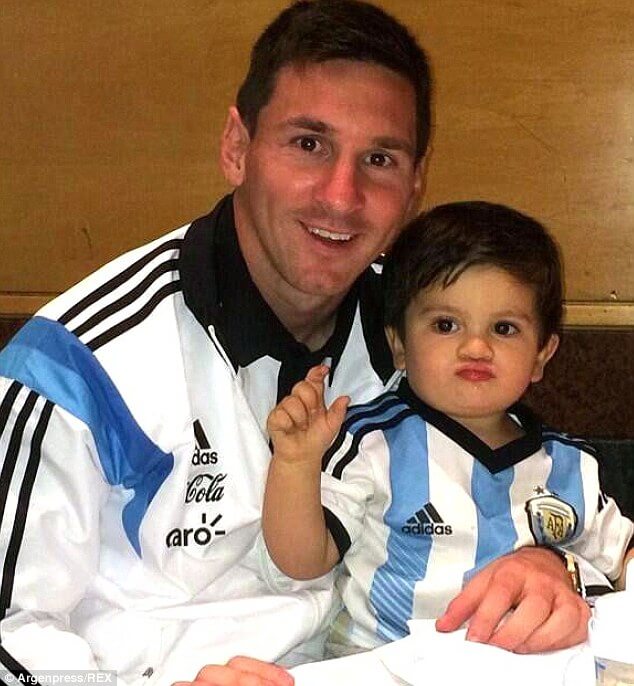 Born on 2nd November, Thiago Messi is the son four times Ballon D'or winner Lionel Messi. Leo married to his girlfriend Antonella Roccuzzo who gave birth to Thiago on second November. Messi was spotted on Instagram posting pictures with his son Thiago Messi.
Cristiano Jr. Son of Cristiano Ronaldo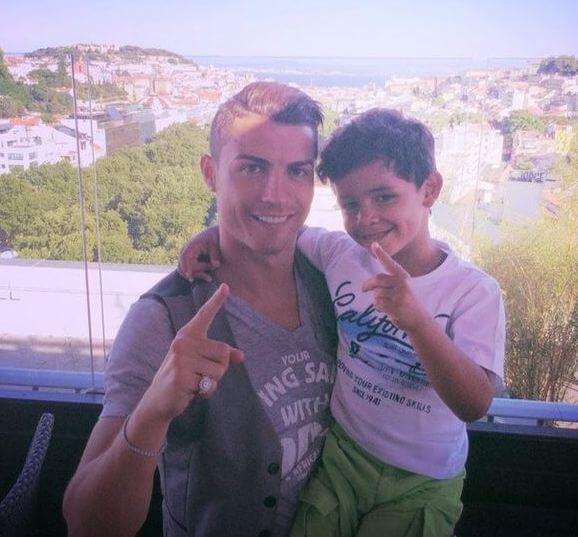 Frankly speaking we don't know the name of Cristiano Jr's mother. Her name is kept confidential and the Real Madrid winger took over the full custody. Without mom's love, his son lives with grandma Dolores Aveiro who takes care of CR Jr.
Interesting: Wives Girlfriends of Footballers
Enzo, Son of Marcelo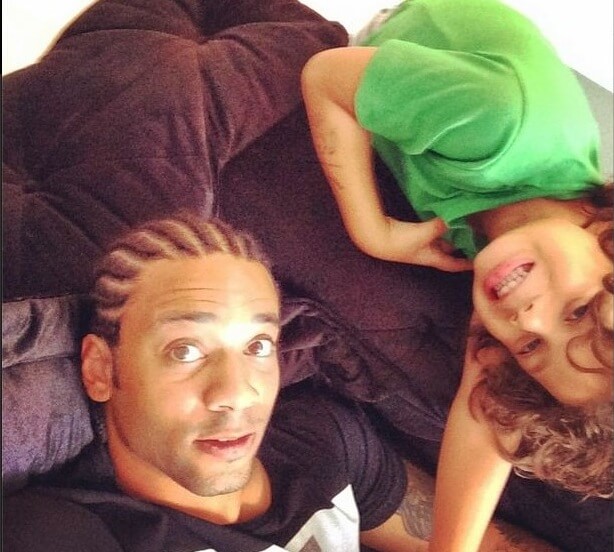 The Brazilian and Real Madrid winger married to his girlfriend Clarisse Alves in the year of 2008. On 24 September 2009, his wife gave birth to Enzo. Like other footballers, he was also spotted on Instagram posting pictures with his son.
Louis, Son of Lukas Podolski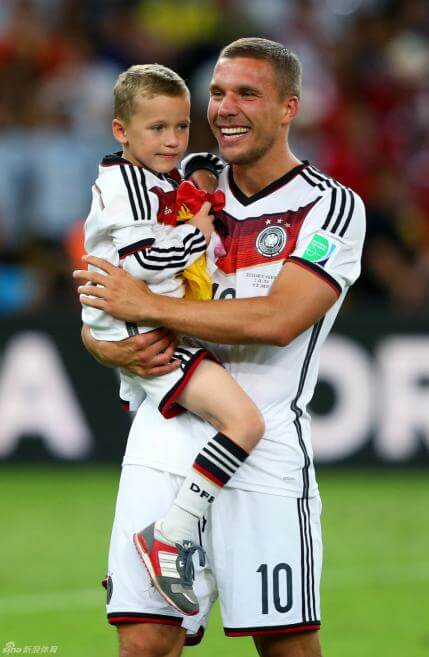 On 14 April 2008, Podolski became father when his wife gave birth to Louis. The full name of Podolski's son is Louis Gabriel Podolski.
Interesting: Childhood Pics of Footballers
Luca, Son of David Villa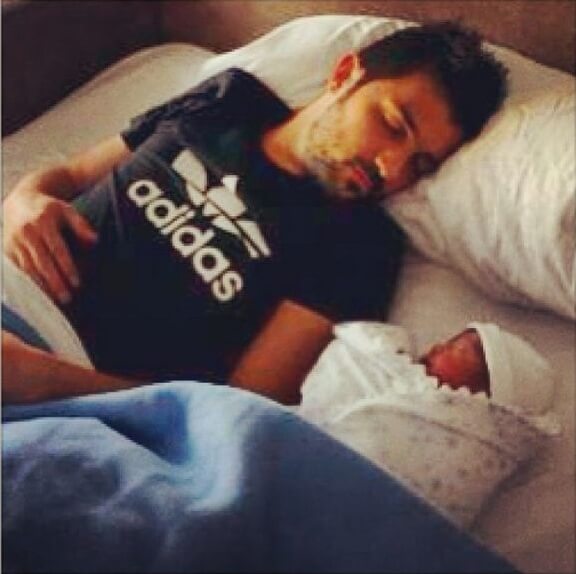 Have you ever watched son of retired Spanish footballer David Villa? If now, then you can watch him this time. The all time highest goal scorer of Spain is also known as care taking father. In 2003, David Villa married to his girlfriend Patricia Gonzalez. Being brand ambassador of Adidas, Villa inscribed names of kids on his soccer cleats.
Alba, kid of Alvaro Arbeloa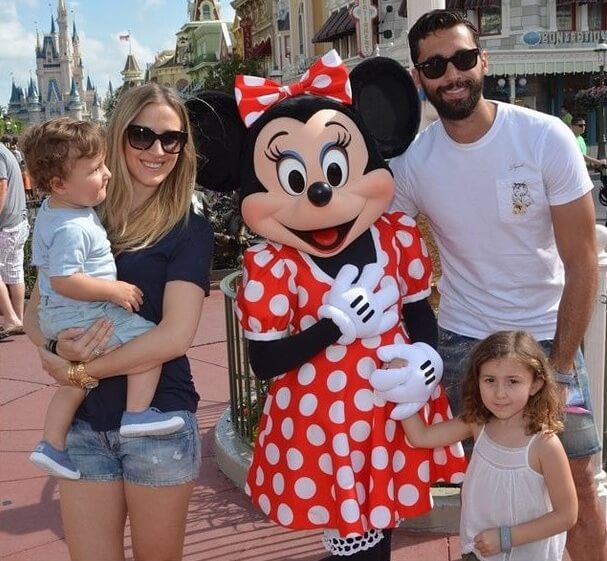 Alvaro Arbeloa met Carlota Ruiz when he was 17. Later, they got married and today, they are four. The couple have two kids.
Kai and Klay, Sons of Wayne Rooney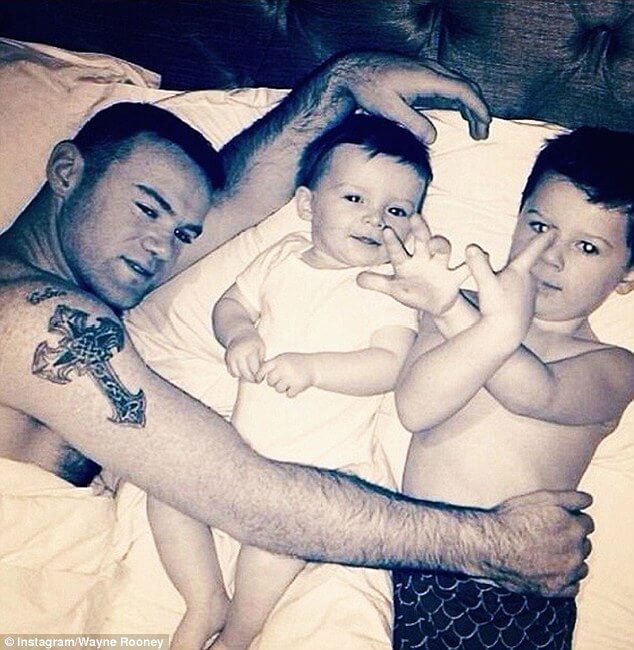 The England and Manchester United forward married to his girlfriend on 12th June 2008. Almost one year later, they became three and named their son Kai. Their first baby was born on 2 November 2009. On 21 May 2013, his wife gave birth to Klay.
David Luca, Son of Neymar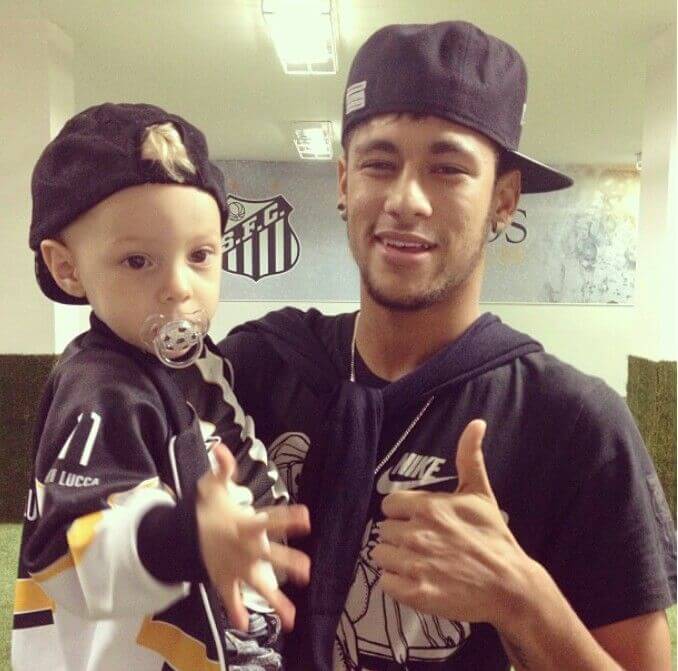 The Brazilian winger Neymar is one of those footballers who became father at young age. In August 2011, his girlfriend gave birth to David Luca. During an interview Neymar told to reporters "I cried when I learned that I would be his father. At first, I felt fear. They joy, it is a new responsibility and I am now enjoying it."
Luca Celico Leite and Isabella, Kids of Kaka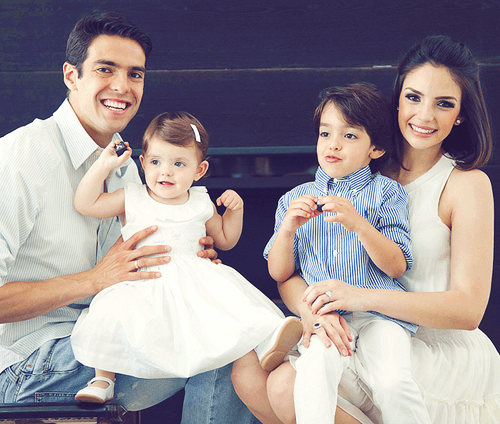 We have one more Brazilian footballer in this list in the name of Kaka. Ricardo Kaka married to his childhood girlfriend Caroline Celico in 2015 and now they have a son and a daughter. His son's name is Luca Celico Leite and daughter's name is Isabella.