The world's most awaiting tournament i.e. FIFA World Cup 2014 is beginning next year on 12 June (Thursday) in Brazil. But the fans should know about the stadiums in which the match for this tournament to be played. Here are all stadiums for World Cup of next year. The total of 64 matches will be played in this tournament and the last match will be played on 13th July 2014. The Opening match of World cup will be played in stadium Arena de Itaquera.
There are lots of stadiums of football in Brazil but some of them are under construction. The country has set its four main stadiums.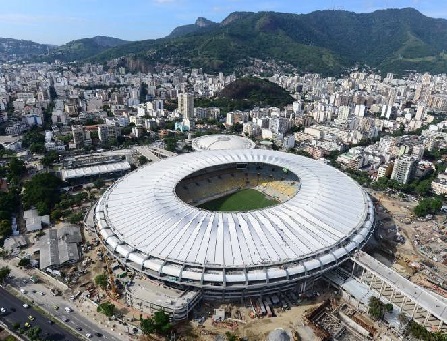 1. Maracana: This is the football ground which got the responsibility for hosting the final of World Cup. It is located in the city of Rio de Janerio. Brazil has spent $500 million in the construction of this football stadium. The stadium is capable of collecting total gathering of approximate 79,000 audiences at a time. Odebrecht is the contractor of Maracana. Clubs like CR Flamengo, Botafogo FC, and CR Vasco da Gama plays matches in this ground.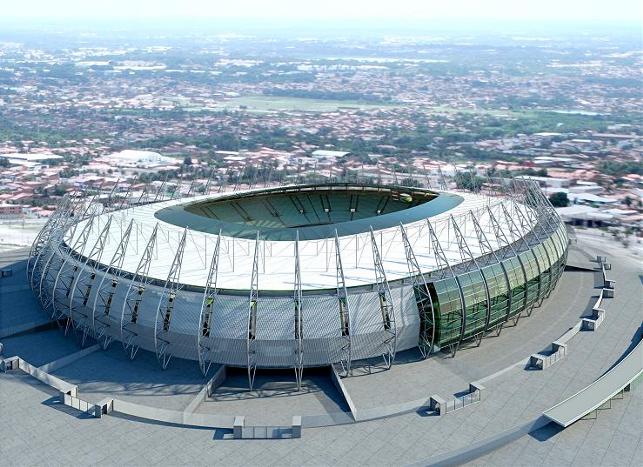 2. Estadio Castelao: In the city of Fortaleza situated football ground the stadium is capable managing about 63,903 people in it. The engineers have made it with implemented design which reaches the cost of manufacturing up to $5186 million. It took 2 years for the completion of construction from 2011–2013. It belongs to Fortaleza EC, Ceara, and Ferroviario clubs. DON'T MISS: Top 10 Football Stadium in capacity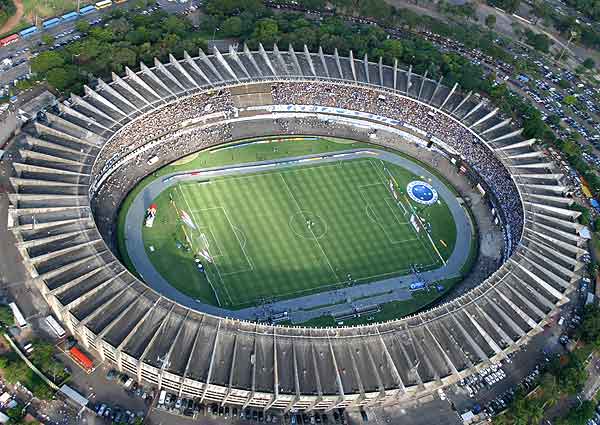 3. Estadio Mineirao: With audience capacity of more than 62,158, Estadio Mineirao is ready for providing the peak fun and enjoyment of every match of football that will be played in this ground. It is located in Belo Horizonte. The cost of construction for this stadium is $10 million which was in 1965 and it was raised to 695 million in the year of 2012 when it was reconstructed. First completion of ground was completed in two years from 1959–1965.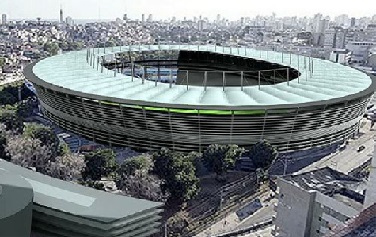 4. Arena Fonte Nova: The opening game was played in Arena Fonte Nova was played on 07-Apr-2013 in which EC Bahia won the match by goal score of 5–1. It's audience capacity if of 55,000 and is located in Salvador da Bahia. It took $592 million for the completion of its construction. The date of its inauguration is 05-Apr-2013. OAS, Odebrecht are the contractor and Schelitz, Partner Architekten are the designers of Arena Fonte Nova. DON'T MISS: Salt Lake Stadium of Kolkata, India
Stadiums under Construction
| | | |
| --- | --- | --- |
| Name | City | Capacity |
| Estadio Nacional | Brasilia | 76,232 |
| Maracana | Rio de Janerio | 82,238 |
| Arena Corinthians | Sao Polo | 65,000 |
| Novo Castelao | Fortaleza | 63,903 |
| Estadio Mineirao | Belo Horizonte | 62,160 |
| Estadio Beira-Rio | Porto Alegre | 60,000 |
| Arena Fonte Nova | Salvador da Bahia | 55,000 |
| Arena Pernambuco | Recife | 46,154 |
| Arena da Amazonia | Manaus | 46,000 |
| Arena das Dunas | Natal | 45,000 |
| Arena Pantanal | Cuiaba | 45,500 |
| Arena da Baixada | Curitiba | 41,375 |
Key Notes of Stadiums Average stadium capacity: 55,300 Largest: Maracana (82,238) Smallest: Arena da Baixada (41,375) Opening Match: Arena de Itaquera Final Match: Maracana.