Electronic Arts has unveiled its upcoming soccer video game. FIFA is back with its new & highly advanced version FIFA 14. The release date of video game are finalized and it is about to launch. The game will be launched in countries like India, North America, Europe & some more countries are also included. This new edition is also compatible for new version of PSP which Play Station 4. The launch date is of FIFA 14 is 24-09-2013. It is expected to be launch at midnights.
What is Release date of FIFA?
The release date is of FIFA 14 is to be 24th September 2013 in North America and thereafter it will launch is other countries. The launch will take place at midnights. Release dates in other countries
Europe: 27-Sep-2013
India: 27-Sep-2013
North America: 22-Nov-2013 (Xbox One)
Europe: 22-Nov-2013 (Xbox One)
North America: 15-Nov-2013 (Play station 4)
Europe: 29-Nov-2013 (Play station 4)
DON'T MISS: Cristiano Ronaldo Freestyle video game for smartphones & PC
It has confirmed that in 300 stores, the fans can collect it. However, full detail of stores is still to be confirmed. The FIFA is the most loved game in category of football. Now the wait is of midnight to see the crowd of FIFA 14 fans. Also, it will control FIFA lock ins at fifty stores. The version of FIFA is expected to be the best launch of the year till now.
Trailer of this new version
Supportable Operating system & platforms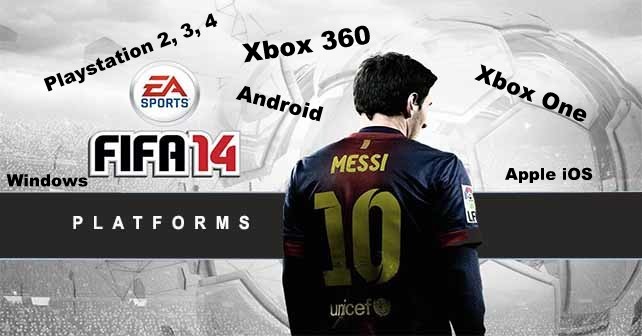 Although EA has designed this game for both PS and X Box, but the game is also compatible for more Operating systems. With new graphics and an impressive sound, you will experience the game better than ever before. The list of platforms on which it will run is given below.
Android
iOS
PS2
PS3
PS4
Xbox One
Xbox 360
Microsoft Windows
Nintendo 3DS
Play station Portable
Wii
What is special in it?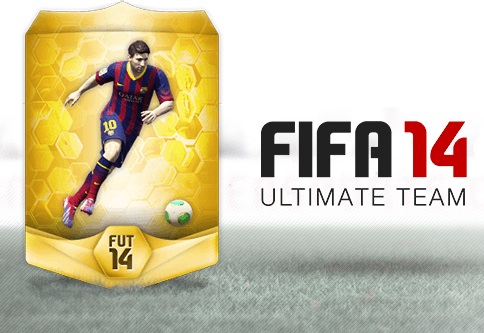 Well if you want to know that what is special then you will get answer after playing it. This is best compatible for Xbox 360. In this platform there is a special feature of i.e. Ultimate team. You can make you own team that includes football legends. Electronic Arts has announced that they are introducing Single online match again.
There is also vast option of selecting stadium to play your match. You can select the stadiums which are licensed or can choose the generic ones. FIFA 14 is also equipped with 37 licensed songs which are enough to make this game at its best.