Here are the fixtures of FA Cup according to Indian Standard Time with telecast channels. The 135th edition of the competition begun from 15th August 2015 and final match will be played on 21st May 2016. The winner of FA Cup will qualify for the group stage of 2016–17 UEFA Europa League. In this competition, total of 736 teams are involved. Defending champions Arsenal football club will be one of the strongest competitor of this tournament. Given below is the schedule of 2015–16 FA Cup in IST. Have a look.
FA Cup 2014–15 IST Fixtures
The first match of proper round was played on 7th of November 2015. In first round, eighty teams will compete. Two lowest ranked sides in this round were Norton United and Warrington Town, both of whom compete at level 8 of English football. On 5th December 2014, fist match of second proper round was played between Hartlepool United and Blyth Spartans. In this round 40 teams will compete.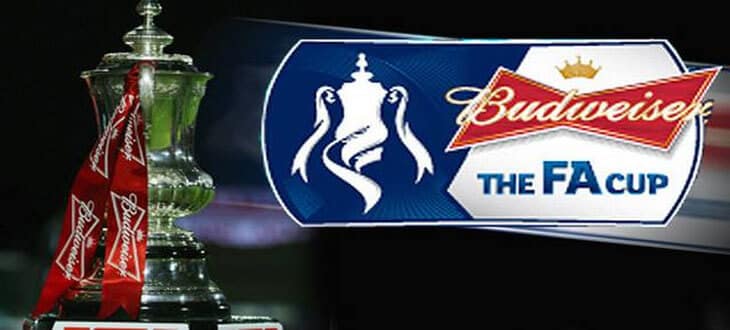 Cardiff Cit and Colchester United played the very first match of third proper round. Total of sixty four teams will compete in 3rd proper round. Out of these 64 teams, 20 had progressed from the second round and 44 clubs from Premier League and Football League Championship. The lowest ranked side in this round was Blyth Spartans, who compete at level 7.
Semi finals will be played on 18 and 19 April 2015 at Wembley Stadium located in London. Both semi finals will be held at this ground. Also, Wembley will host the final match of 2014–15 FA Cup on 30 May 2015. Given below are the fixtures of FA Cup 2014–15 in Indian Standard Time.
Match
Date [IST]
Time [IST]
Third Round
Wycombe vs Aston Villa
9 Jan
6:15 pm
Huddersfield vs Reading
9 Jan
8:30 pm
Sheff Wed vs Fulham
9 Jan
8:30 pm
Nottm Forest vs QPR
9 Jan
8:30 pm
Northampton vs MK Dons
9 Jan
8:30 pm
Watford vs Newcastle
9 Jan
8:30 pm
Leeds United vs Rotherham
9 Jan
8:30 pm
Hull City vs Brighton
9 Jan
8:30 pm
Newport County vs Blackburn
9 Jan
8:30 pm
Colchester vs Charlton
9 Jan
8:30 pm
Middlesbrough vs Burnley
9 Jan
8:30 pm
Doncaster vs Stoke City
9 Jan
8:30 pm
Norwich City vs Man City
9 Jan
8:30 pm
Birmingham vs Bournemouth
9 Jan
8:30 pm
Hartlepool vs Derby County
9 Jan
8:30 pm
Ipswich Town vs Portsmouth
9 Jan
8:30 pm
Arsenal vs Sunderland
9 Jan
8:30 pm
Eastleigh vs Bolton
9 Jan
8:30 pm
Brentford vs Walsall
9 Jan
8:30 pm
Everton vs Dag and Red
9 Jan
8:30 pm
Peterborough vs Preston
9 Jan
8:30 pm
Bury vs Bradford City
9 Jan
8:30 pm
West Ham vs Wolves
9 Jan
8:30 pm
West Brom vs Bristol City
9 Jan
8:30 pm
Southampton vs Crystal Palace
9 Jan
8:30 pm
Man United vs Sheff United
9 Jan
11:00 pm
Oxford vs Swansea City
10 Jan
5:30 pm
Chelsea vs Scunthorpe
10 Jan
7:30 pm
Carlisle vs Yeovil Town
10 Jan
7:30 pm
Tottenham vs Leicester City
10 Jan
9:30 pm
Cardiff City vs Shrewsbury
10 Jan
11:30 pm
Fifth Round
Shrewsbury vs Man United
23 Feb
1:15 am
Hull City vs Arsenal
8 Mar
1:15 am
Semi Final
Everton Vs Man United
23 Apr
9:45 pm
Crystal Palace Vs Watford
24 Apr
8:30 pm
Final
Crystal Palace Vs Man United
21 May
10:00 pm
FA Cup 2015–16 Telecast in India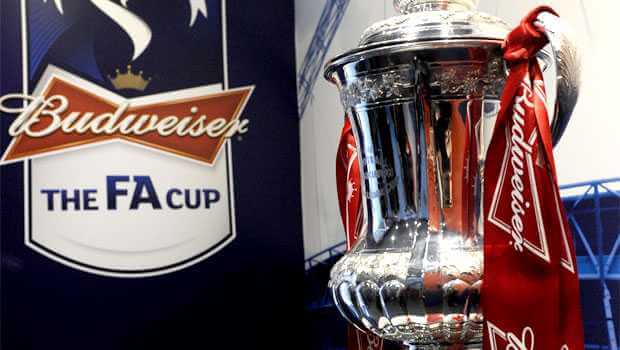 Once again, Indian Sports channel Star Sports will provide the live telecast of this competition. Indian fans can watch the matches of FA Cup 2014–15 on Sony Kix, Star Sports 1, Star Sports 2, Star Sports 3 and Star Sports HD 1/2.