Worlds leading sport network ESPN along with Sony will provide Live Streaming of most awaited tournament FIFA World Cup 2014. Recently, ESPN has announced that it will provide live streaming of all 64 matches of Brazil world cup which is beginning form 12 June this year. Now, football fans will not only enjoy this biggest competition only on Television, but they can also enjoy this action of their smartphones, computers, laptops & other devices which are supportable for live streaming of matches.
Watch Live Streaming of FIFA World Cup on ESPN & Sony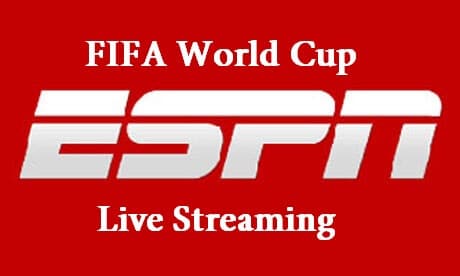 The leading sports network will provide live telecast on TV channels ESPN, ESPN2, ESPN Deportes and ABC. For online streaming of world cup matches, fans can watch live matches on WatchESPN & ESPN3. FIFA & Sony revealed a joint project to collaborate on a variety of 4000 initiatives at this summer's massively anticipated event last week. The sports network Sony & FIFA also planned to make a film of the competition which will be consists of some big games. We might enjoy this film including games of round of 16, quarter final & the final match of course. Sony is ready to face the huge event with its different equipments which includes a $35,000 CineAlta 4K Live camera, 4K multi-port AV Storage unit, 4K LCD monitor & a 4K multi-format switcher. As there will be huge rush of football fans for world cup matches, it is not possible for all to enjoy live games on stadiums. To overcome this problem, Sony will adjust its 4K trailers within some of the cup stadium & also at the FIFA's Fan Fest HD public viewing events. Fans will also enjoy 4K/60P promotional trailers for the official 4K world cup film on 4K-compatible Bravia TVs at showroom and retail outlets. According to ESPN, access to Live streaming on the ESPN3 channel of WatchESPN.com is available at no additional cost to fans with subscriptions to participating high speed internet service providers. They have also stated that it is available free for United States college students and military based personnel on computers connected to on campus educational networks. If you want to watch this world cup live on your smartphone, Xbox one, Xbox 360, Windows Phone, Apple iPhone or Amazon device, then simply download this application of ESPN and watch it live on your mobile. Download the application from ESPN official website. Then you have to select your TV provider when prompted & then enter your TV subscription username & password. Enjoy this world cup Live on your mobile.