European governing body UEFA has cautioned that both England and Russia might be thrown away from the tournament if more violence occurs similar to that occurred in their opening match in Marseille.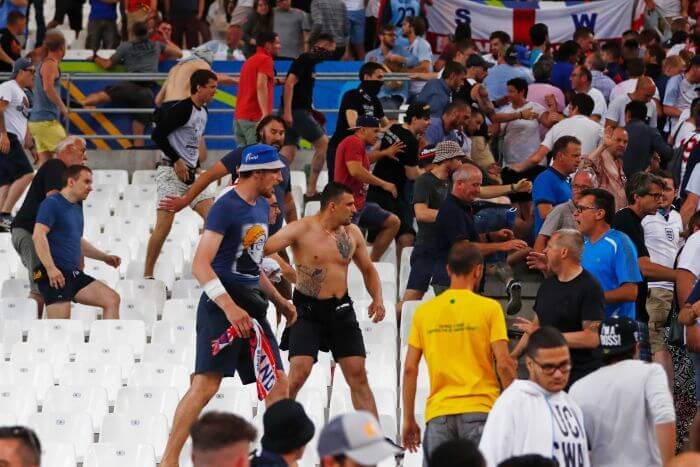 UEFA's warning came after Russians fans appeared to rush at England supporters after their 1–1 stalemate. England fans who were drinking right before the start of the match were involved in fights with Russians supporters before the match, while Russians showed some horrible scenes inside Marseille's Stade Velodrome Stadium at the end of match between England and Russia. The furious attack from Russians hooligans also saw some England fans to struggle overs barriers to escape.
Speaking after that intolerant behavior, Marseille prosecutor Brice Robin told "There were more than 150 Russians supporters who were actually hooligans, they weren't here to enjoy the match, these people are well prepared for some ultra-rapid action and they are extremely well-trained people".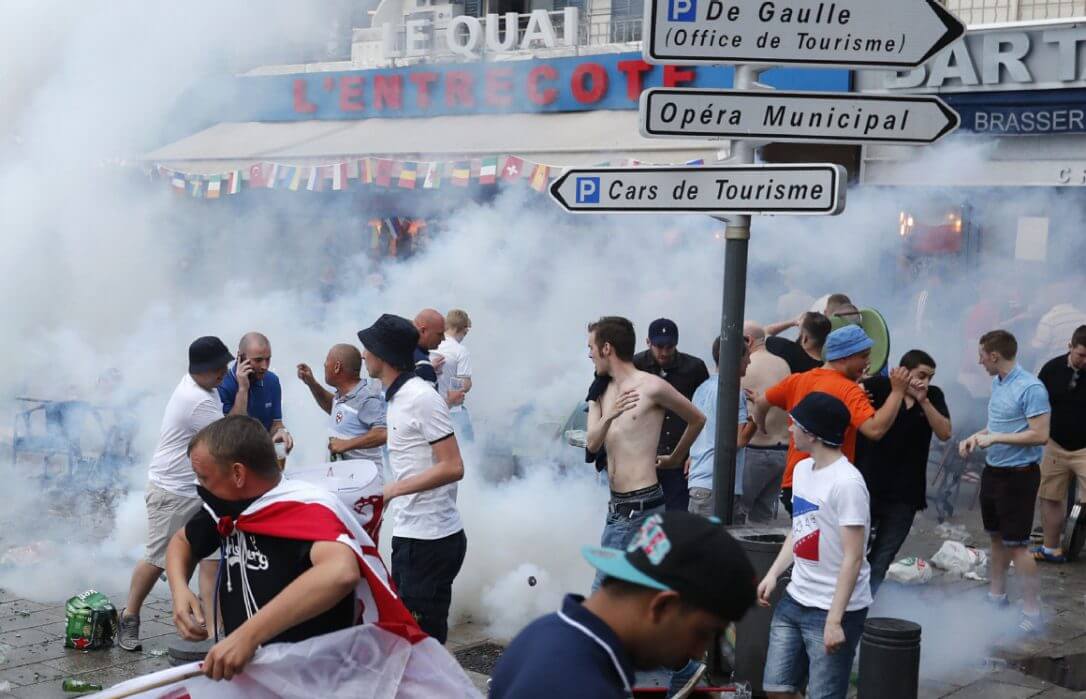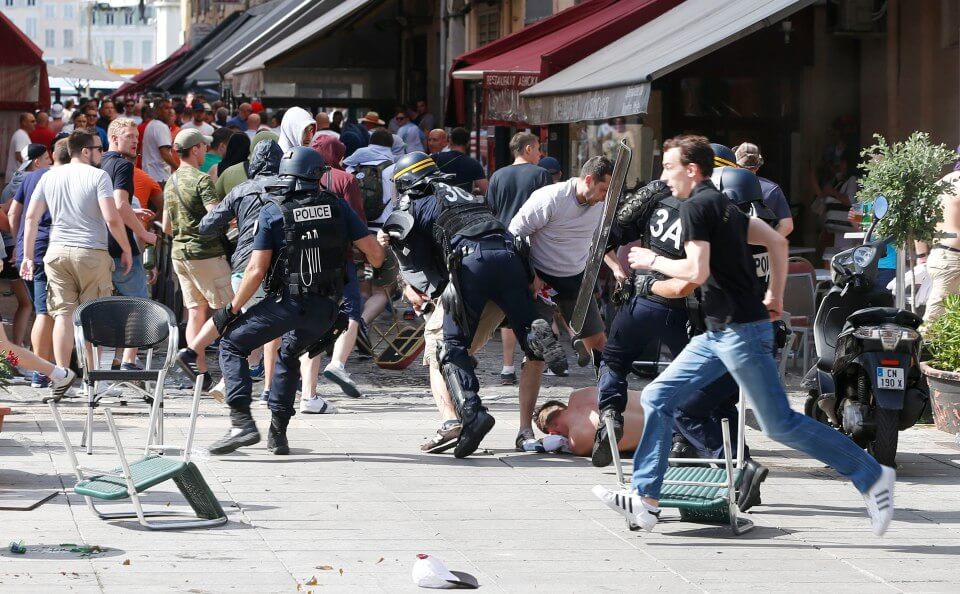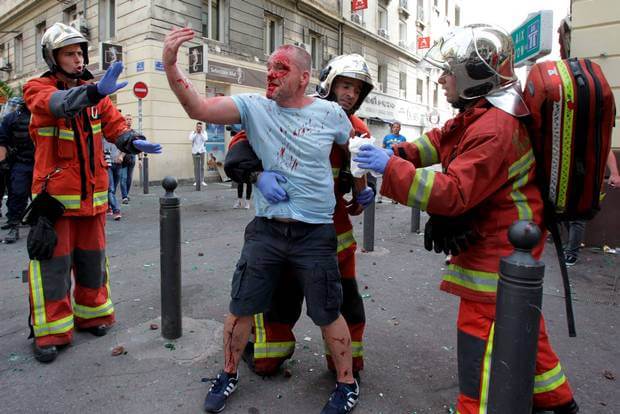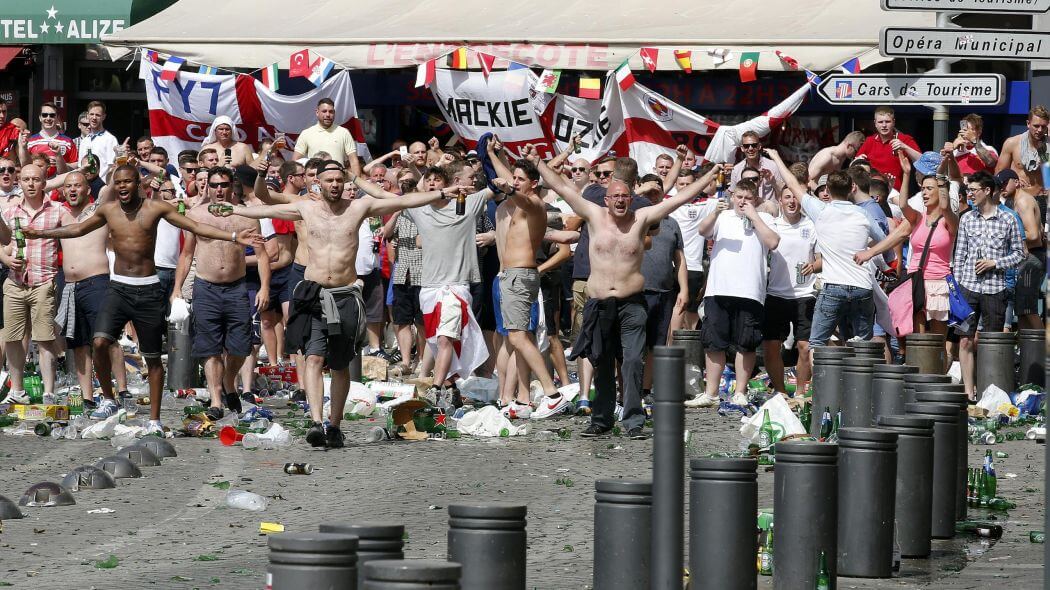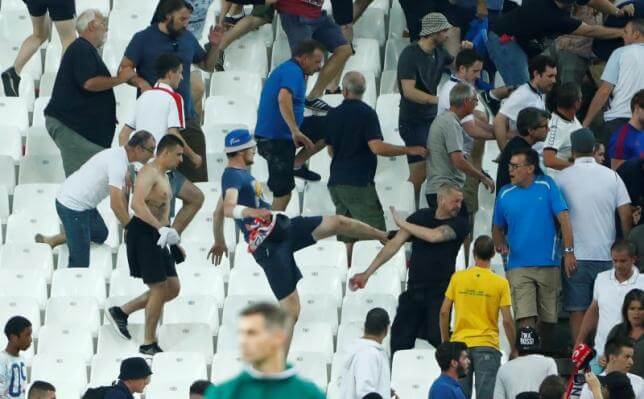 Meanwhile French minister brenard Cazeneuve called this incident completely brutal and said that those fans need to be penalized for this behavior. He also said that he had asked the cities hosting Euro 2016 fixtures to ban the sale and consumption of alcohol.
The British government and FA have supported their fans regarding this matter and has told officially stating to be calm, enjoy football and not to repeat similar behavior.
Russia will now travel Stade Pierre-Mauroy for their next match against Slovakia while England will face Wales at Stade Bollaert-Delelis on June 16.