EA Sports has launched FIFA World Cup 2014 video game for fans of football to promote Brazil tournament. This EA game is compatible for Play station 3 as well as Xbox 360. The game will be officially launched in stores of North America on April 14. A gamer can enjoy it as a single & multi player. This game features Road to FIFA World Cup, a mode where players can choose from 203 national teams & play through qualifications & the actual FIFA World Cup.
Features of EA 2014 World Cup Game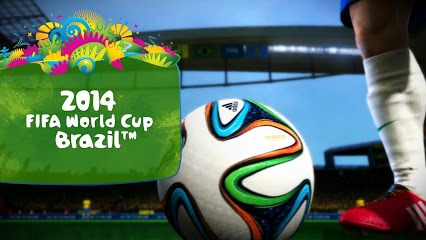 The new game of football is designed with great locations and an incredible sound which lets the raise the level of gaming. EA has introduced lots of new features in this video game which includes new penalty kicks, Adidas ball physics. Check all features of this new EA Sports game. Over the back headers: In this video game of EA, the team defenders can now leap over other attacking players to clear the ball with more safety. Control of World Class: New dribbles and control system is also added in this game. Some new animations like passing the ball, including both ground & outside of foot curling passes will open the door to more. Adidas Ball Physics: EA has partnered with FIFA world cup to make real performance of world cup ball which is Brazuca & other balls of Adidas. Gaming Engine: it is built with an Unreal Engine 3 which enables to enjoy this football game at its best.
Teams, Venues & Trailer of Game
It is consists of total of 203 national teams which participated in world cup qualifications games. Some teams like South, Sudan & Bhutan are not in this game as they did not participated in world cup qualification process. EA has used all twelve stadiums of Brazil which will be used in FIFA world cup for best gaming experience. Now you will enjoy real world cup at your home or at other place. Enjoy the official trailer of this game below.
Modes of this Game
Qualification Story: For the story of this game, more than 60 real scenarios are taken from World cup of 2010 qualifying. Now you can relieve or recreate the result of best matches of the tournament. Road to Rio de Janerio: Now you can compete with any of your favorite national football team all over the world through 12 hosting cities. EA Sports also lets you to host final of FIFA World cup 2014 at Esatdio do Maracana in Rio de Janerio. Road to FIFA World Cup: This is the most immerse mode of tournament in this whole video game. Select the best team according to you & start your tour with selected team to get qualified for FIFA world cup.