Nike Risk Everything is the 2014 FIFA World Cup commercial ad which got great response world wide. Once again, the new commercials of Nike proved that they are back in the race of advertising with new creatives. Its last video "The Last Game" is now available for download to your mobile or any other device. Football fans across the globe praised all the three videos of Risk Everything series a lot. It is also available in 3GP format for your mobile. Now it's high time to save this video to device. So continue to read this.
Download Nike Risk Everything Last Game Video Free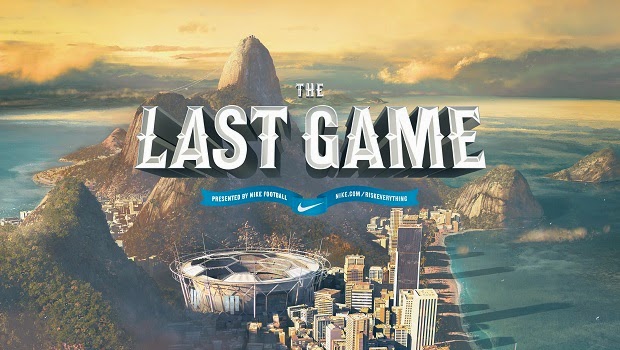 In order to download video of Nike which is "The Last Game" here we are providing the direct link to download it. All you have to do is just make a single click on the link & follow the instructions which are given below.
Download Video of Nike Risk Everything: Download Video

You will be directed to a new page.

After landing on new page, look for the video & download link.

Click on the link & the downloading will begin automatically.
Note: The download link on new page will only work in browsers link Mozilla Firefox & Google Chrome. So, it would be better if you have one of these 2 browsers in updated version.
Stars in Nike Risk Everything Commercial Ad
In last commercial of this series, Nike has introduced all of its stars featuring Cristiano Ronaldo, Neymar, Wayne Rooney, Andres Iniesta, Zlatan Ibrahimovic & others. There is an interesting story in this commercial also. In this ad, the originals of football replaced by the clones designed by scientists.
The Brazilian legend Roanldo then group all of them together to realize them "You Risk Everything to win everything". Last game between the originals & clones scheduled. The goal scorer of first team declared as winner & no second chance to other team.
In short, it is quite impressive & a motivational clip ever designed by the American sports brand. On 9th of June, Nike launched this commercial worldwide which is still on screen of football fans. So watch & download this video & enjoy this world cup. Watch video below.