The Frenchman Dimitri Payet picked up the ball wide on the left flank and began to dribble past opponent after opponent. It was captivating. He took out more than half of Middlebrough's team, gliding past five Boro players before sliding the ball into the net past the keeper Víctor Valdés. Undoubtedly, it was a brilliant solo goal, notes from a Stradivarius when everyone else seemed to be stuck in an oompah band. For all those who have found this new stadium experience hard, it was a moment to lose themselves in, to forget their torments. Watch and download goal of Dimitri Payet.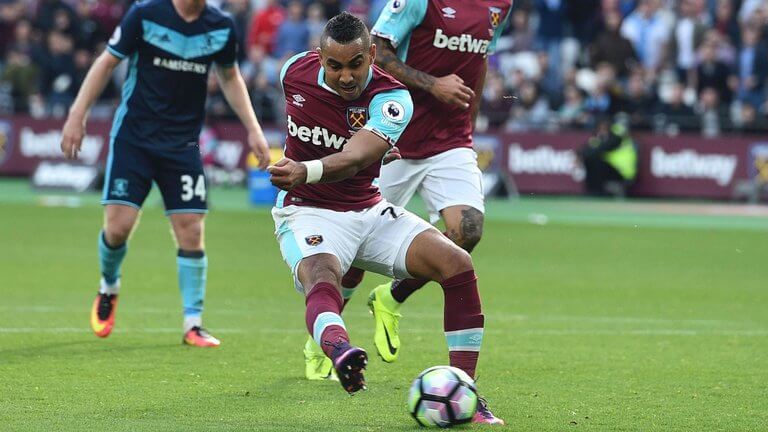 Download Dimitri Payet Solo Goal Vs Middlesbrough
West Ham's head coach ong>Slaven Bilic said on this goal "It reminded me of Messi's goals," he said. "I didn't see many players scoring these kinds of goals. You get crackers, free-kicks, volleys, scissor kicks, 30-yard screamers. This was a brilliant moment of magic. That gave us a point, brought us back into the situation where we could win the game with half an hour to go." Download video Despite scoring such a beauty West Ham still didn't manage to overcome Middlebrough. The game ended in a 1–1 draw.