The French­man Dimitri Payet picked up the ball wide on the left flank and began to dribble past oppon­ent after oppon­ent. It was cap­tiv­at­ing. He took out more than half of Middlebrough's team, glid­ing past five Boro play­ers before slid­ing the ball into the net past the keep­er Víct­or Valdés. Undoubtedly, it was a bril­liant solo goal, notes from a Stra­di­vari­us when every­one else seemed to be stuck in an oom­pah band. For all those who have found this new sta­di­um exper­i­ence hard, it was a moment to lose them­selves in, to for­get their tor­ments. Watch and down­load goal of Dimitri Payet.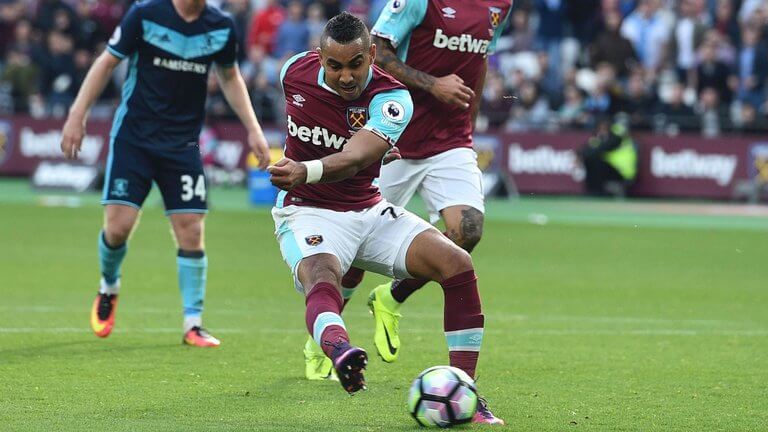 Download Dimitri Payet Solo Goal Vs Middlesbrough
West Ham's head coach Slaven Bil­ic said on this goal "It reminded me of Messi's goals," he said. "I didn't see many play­ers scor­ing these kinds of goals. You get crack­ers, free-kicks, vol­leys, scis­sor kicks, 30-yard scream­ers. This was a bril­liant moment of magic. That gave us a point, brought us back into the situ­ation where we could win the game with half an hour to go."
Des­pite scor­ing such a beauty West Ham still did­n't man­age to over­come Middlebrough. The game ended in a 1–1 draw.